Traci Pierce has been standing over her second son Sawyer and apparently holidng a watering can.
He's growing fast and now at 6 month's, he has a face that's moving from baby to boy.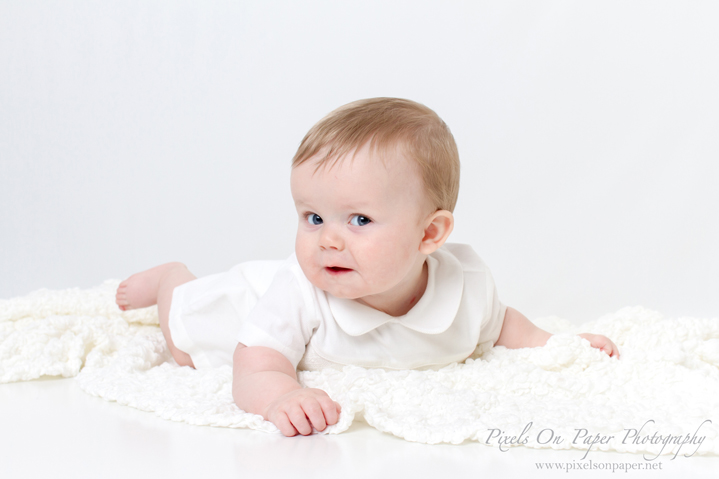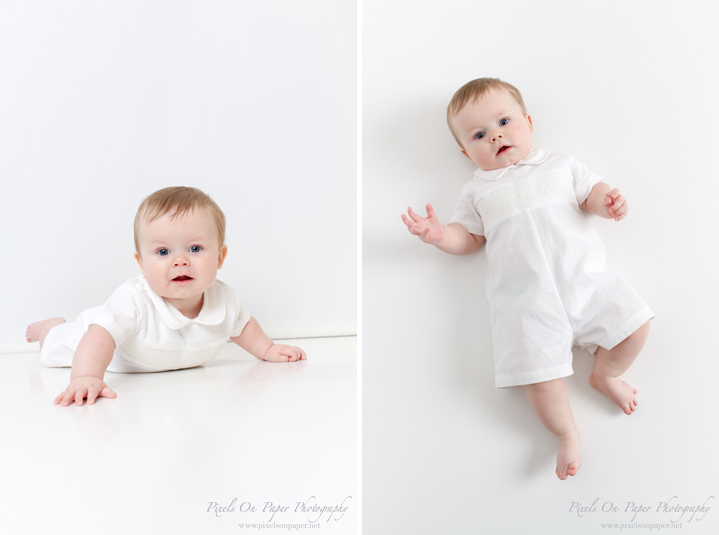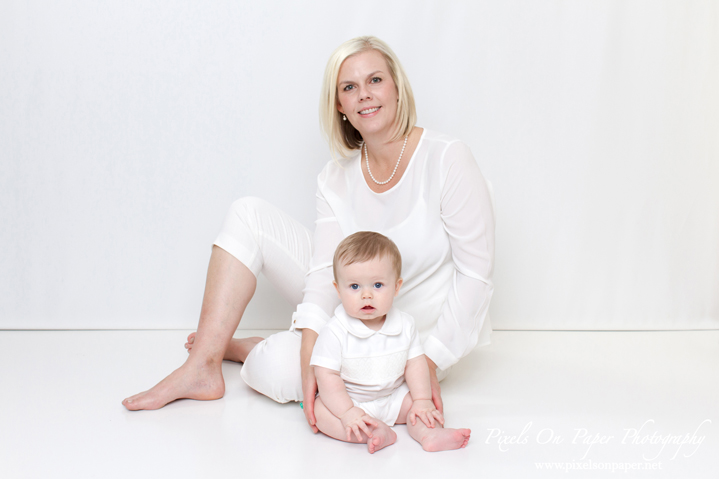 Traci wanted Sawyer's 6 month photos to be the same as his older brother Holden's. White cotton, simple and classic. It's pure and sweet and I love that she wanted that simplicity. It's a color-scheme that let's the child shine through. Both Sawyer and his mom were crisply dressed, but gooey together. I loved this shoot!
Traci and her husband Andy have moved into a new house – as if 2 young boys wasn't enough work. We loved being with them at Christmas for their in home session and the newness of the house was everywhere – and wonderful. A special service Pixels offers is assisting clients with rearranging and redesigning previous wall collections we created for their old home when they transition to the new one.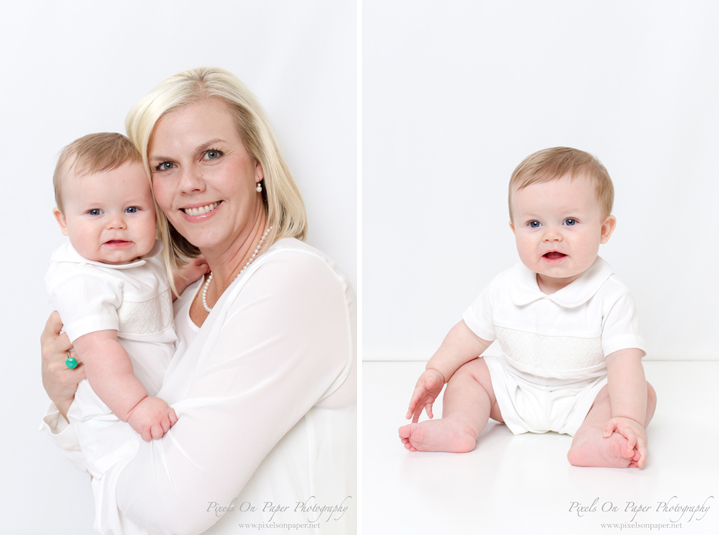 A few weeks ago I visited their home, took measurements and photos of all the walls where they saw their story being told and where they wanted to show off their family, and I made an inventory of all the photos we've printed and framed for them. Back in the office I created new wall collections using their existing photos and made suggestions of how to continue to build upon those layouts with the addition of Sawyer's photos as well as future family portraits. The monochromatic approach makes this transition a bit easier, because bright white looks elegant in any surrounding.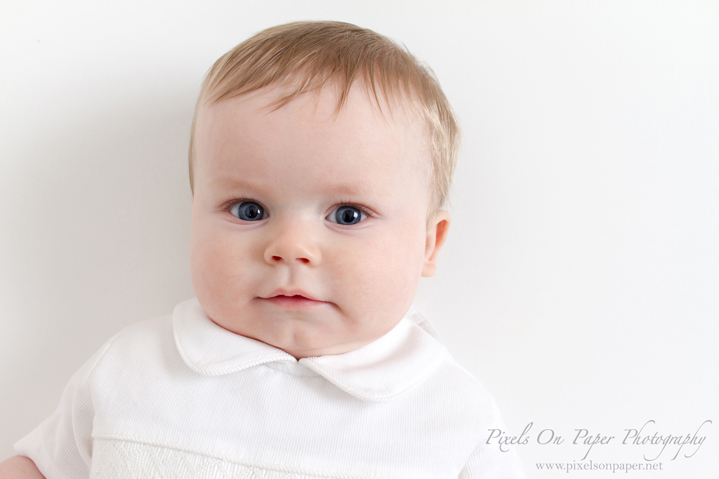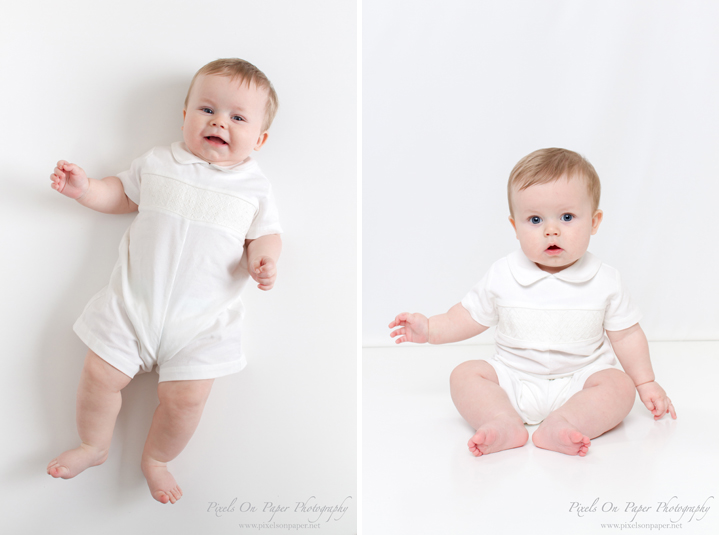 We love creating heirlooms for our clients, especially in a culture of selfies and snapshots and we certainly love it when a growing family can recalibrate a wall of photos to accommodate new siblings and new memories. The Pierces are dear to us and we're excited that even on the busiest day, when there might be chaos in every direction, Traci and Andy can glance at the walls, see those boys in crisp white and think: "Well, THAT happened! At that time they were new and teeny and luscious and perfect."
We love family portraits whether they are set in the studio, the great outdoors, a specific location like the mountains or high country, or on our property in our outdoor portrait garden. Pixels on Paper photographs, engagements and weddings, brides, and special events and portraits  of all kinds in our Wilkesboro, NC studio. We would be honored to meet with you, learn about you and your family and be a part of taking special portraits that will become, we hope, family heirlooms.
Save
Save
Save
Save
Save