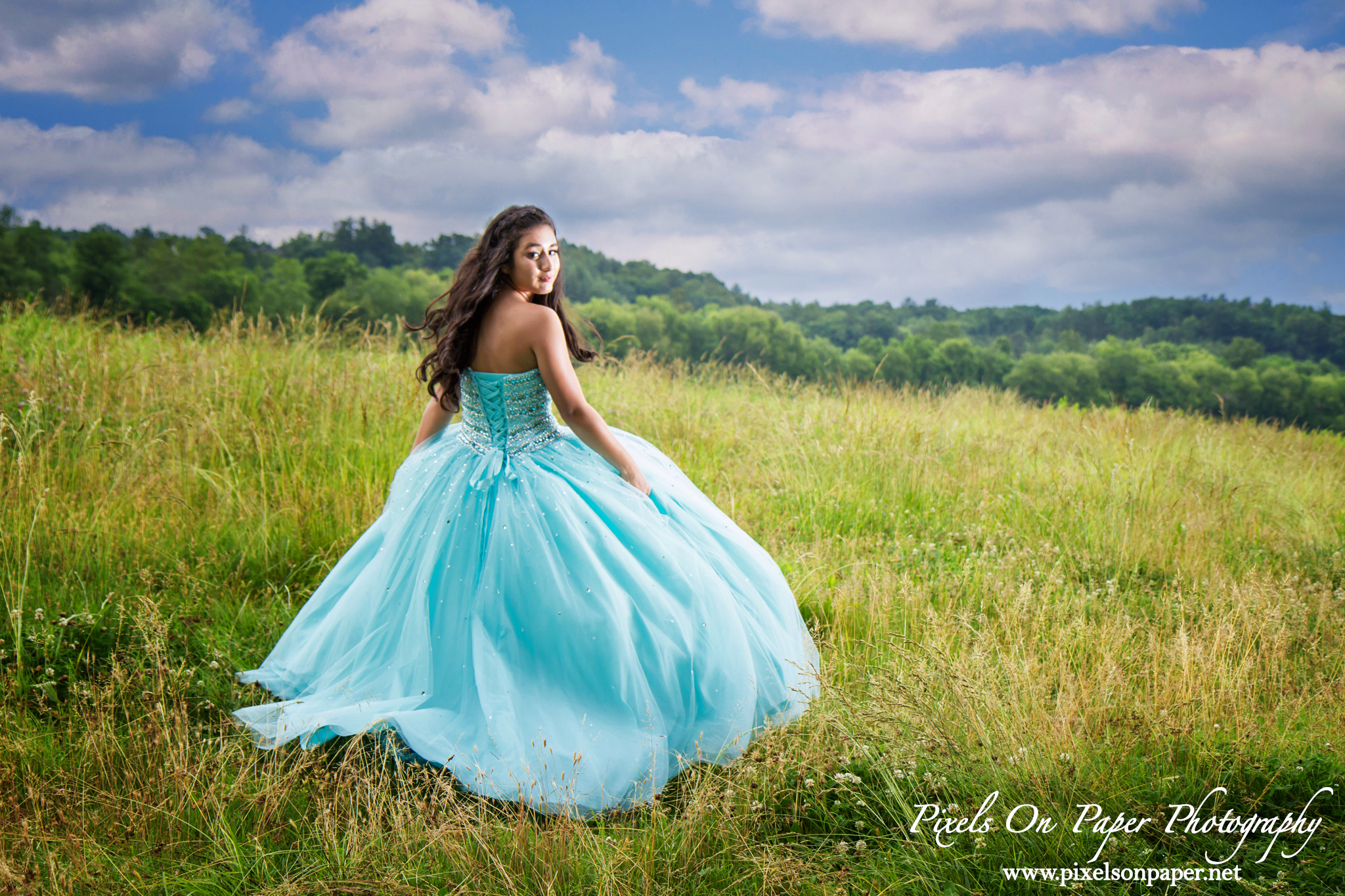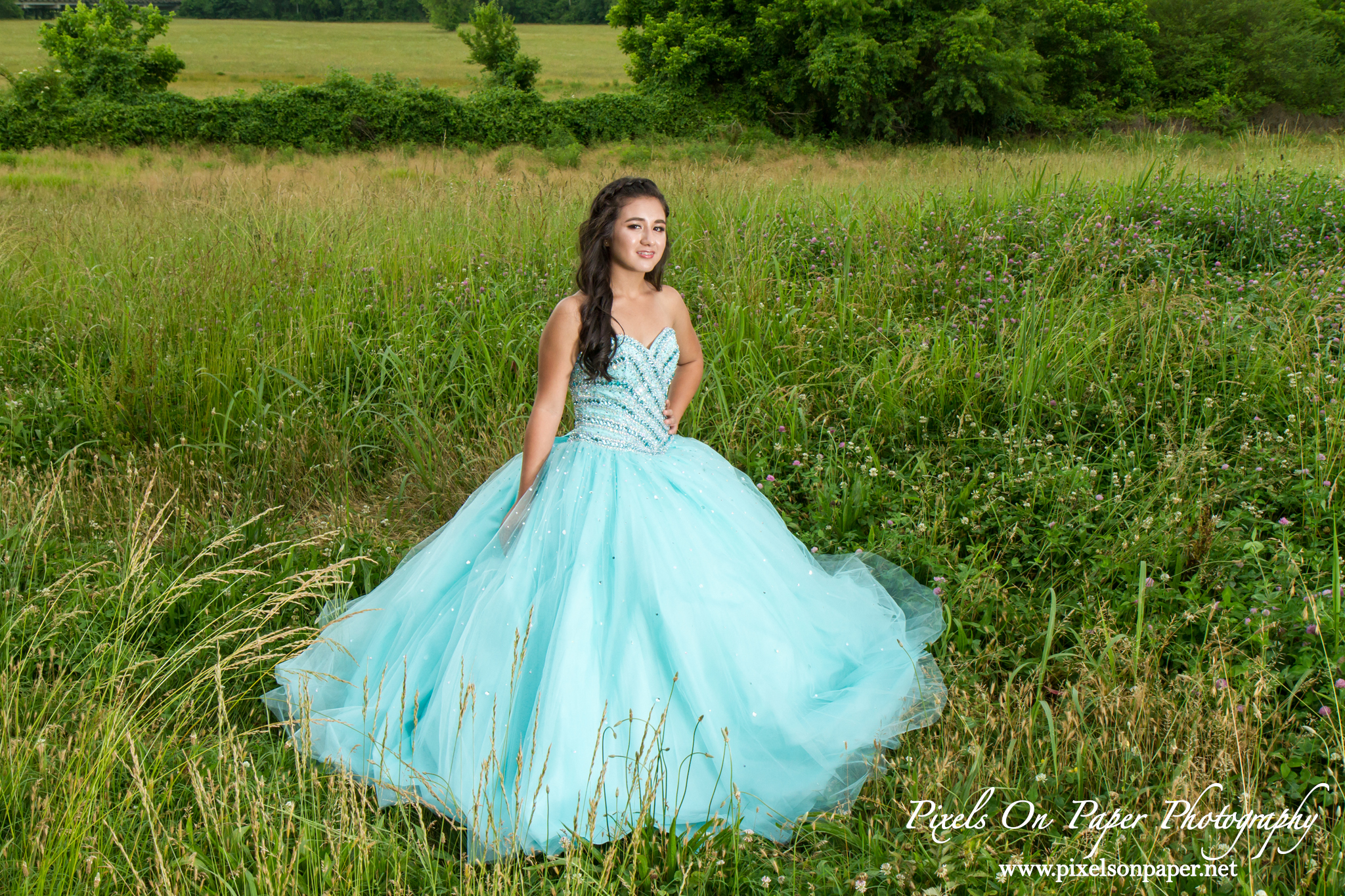 In 2015, young actor Lily James lived many girls' dream by playing Cinderella and donning a gorgeous blue dress and glass slippers. On September 17th, Vanessa celebrated her own enchanted evening surrounded by friends and family: her Quinceanera, or coming of age. We'll share photos from the event in a blog to come, but for now, let's just revel in how absolutely lovely she is.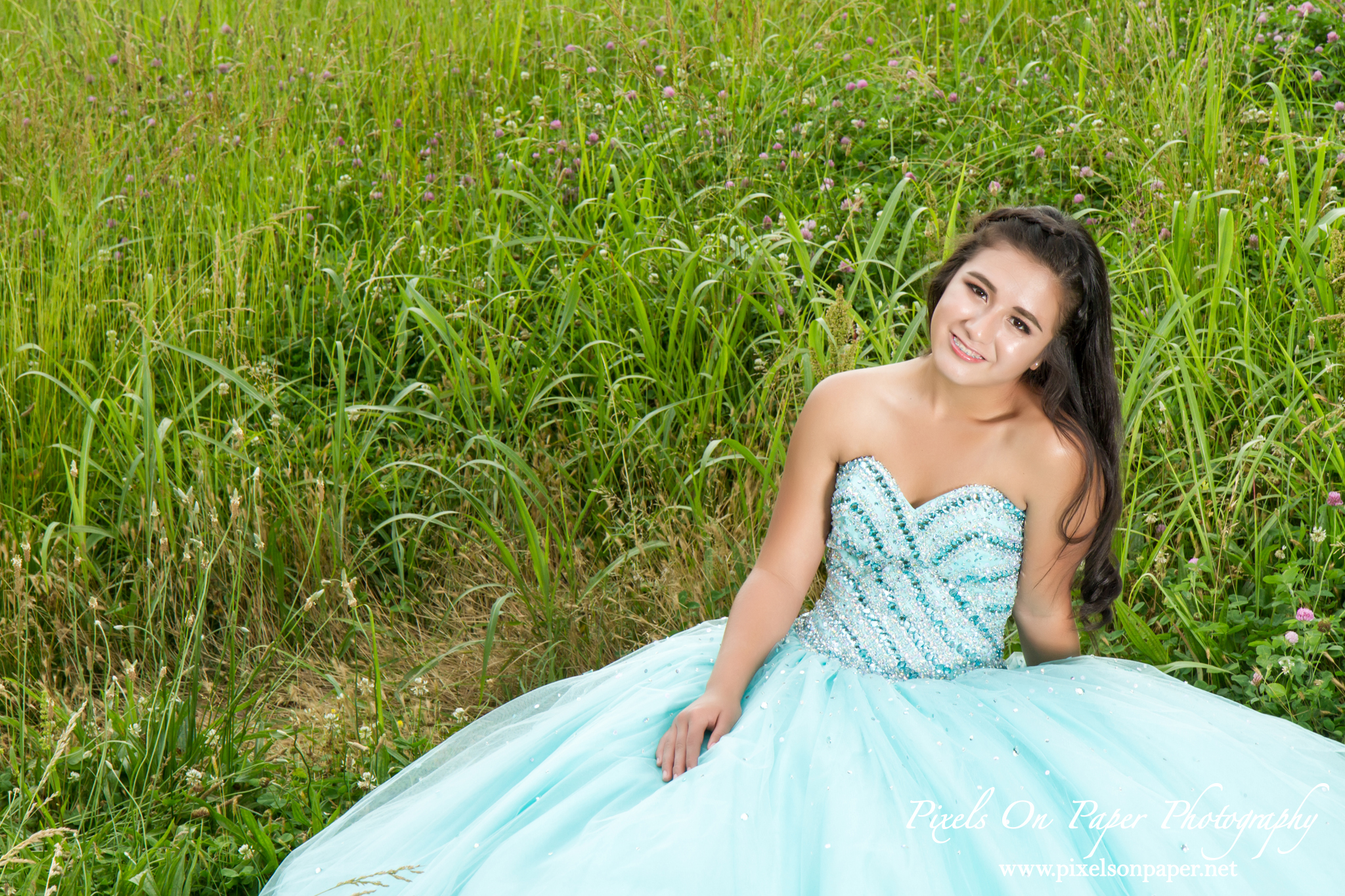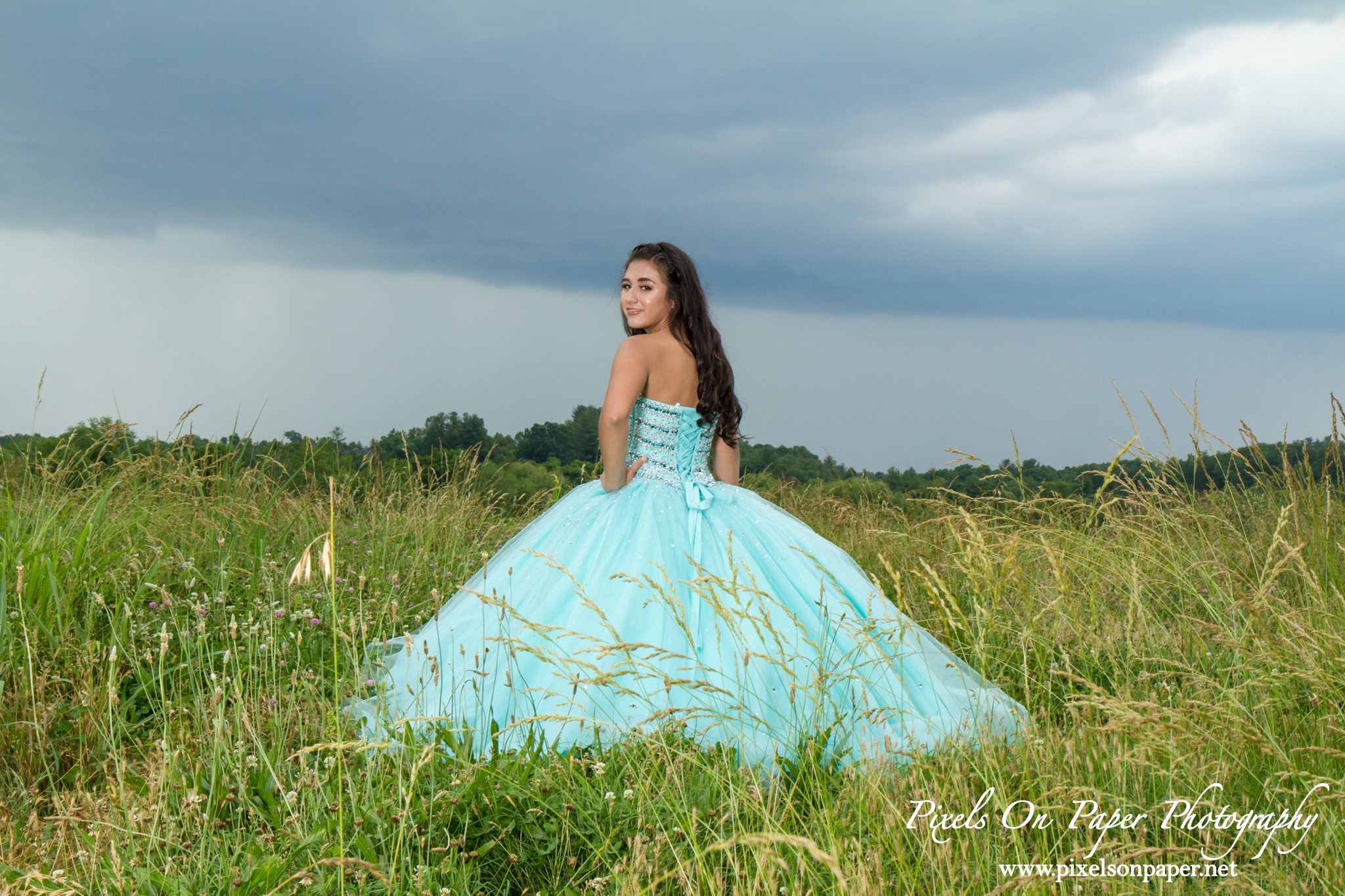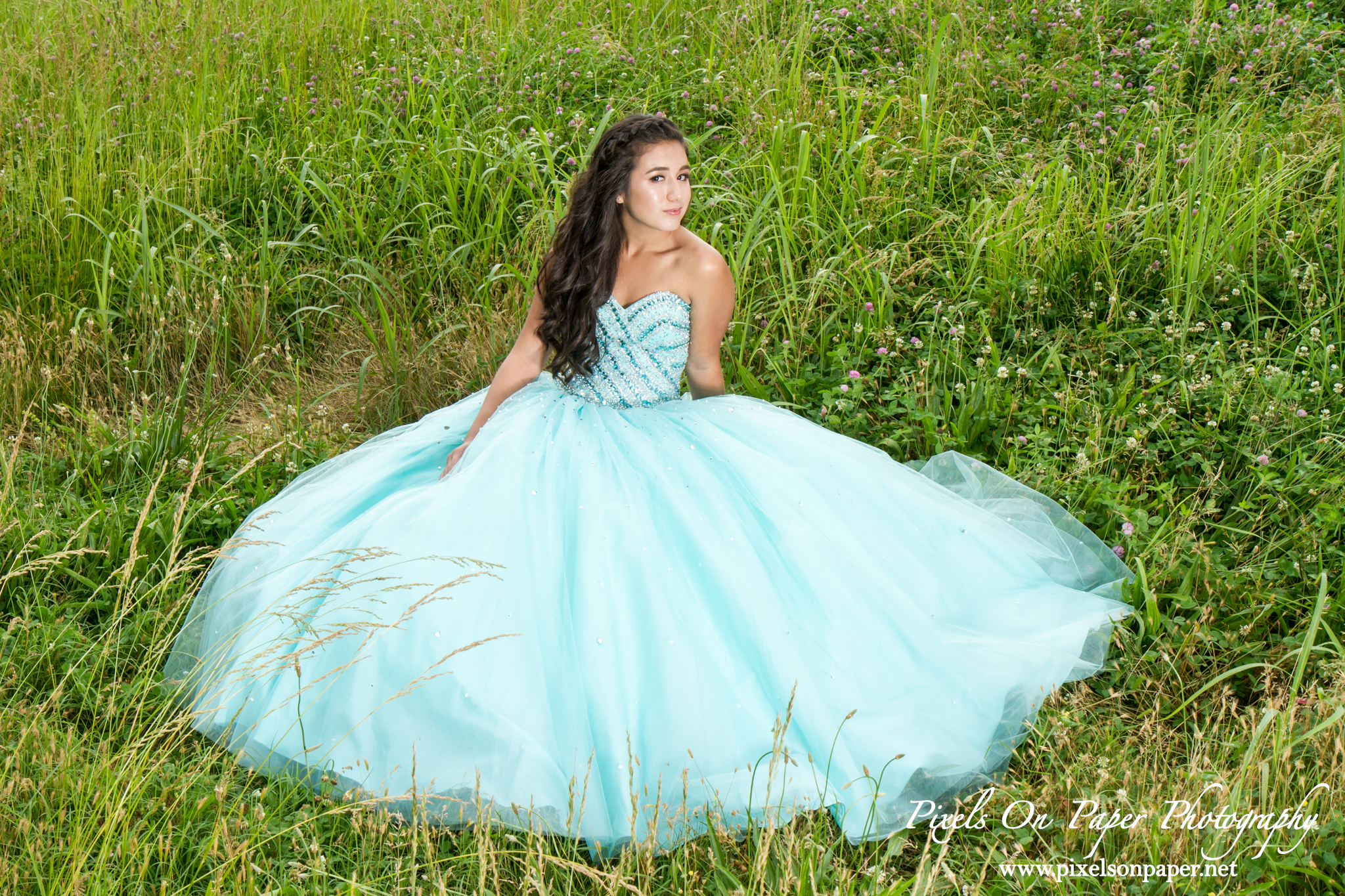 Youth, the promise of the years stretched out ahead of her and that dress all came together that day.
We adore this girl and loved spending time romping around in the fields with her. It gave us an opportunity to explore the juxtaposition of the gauzy fabric with the setting's natural elements.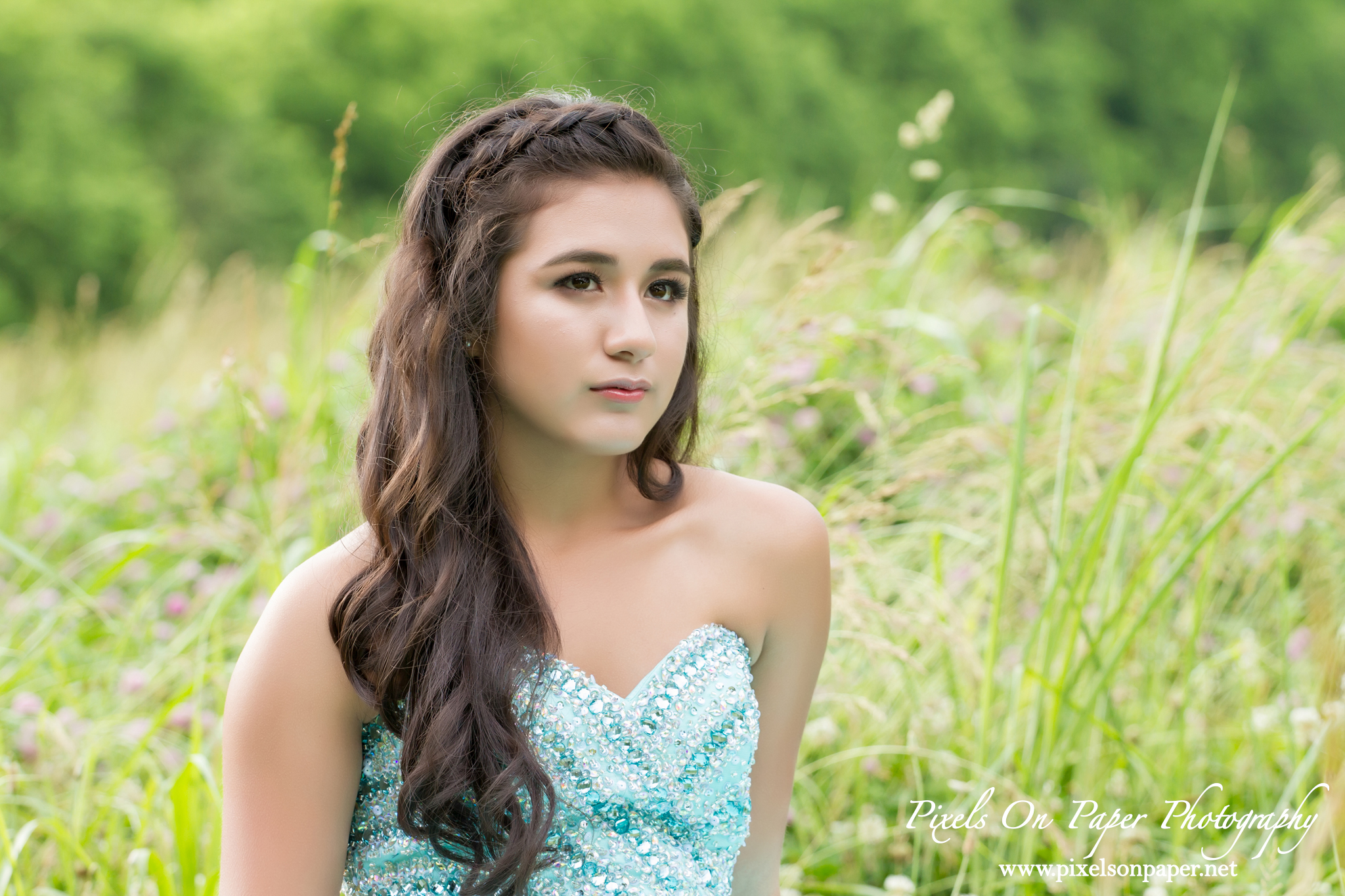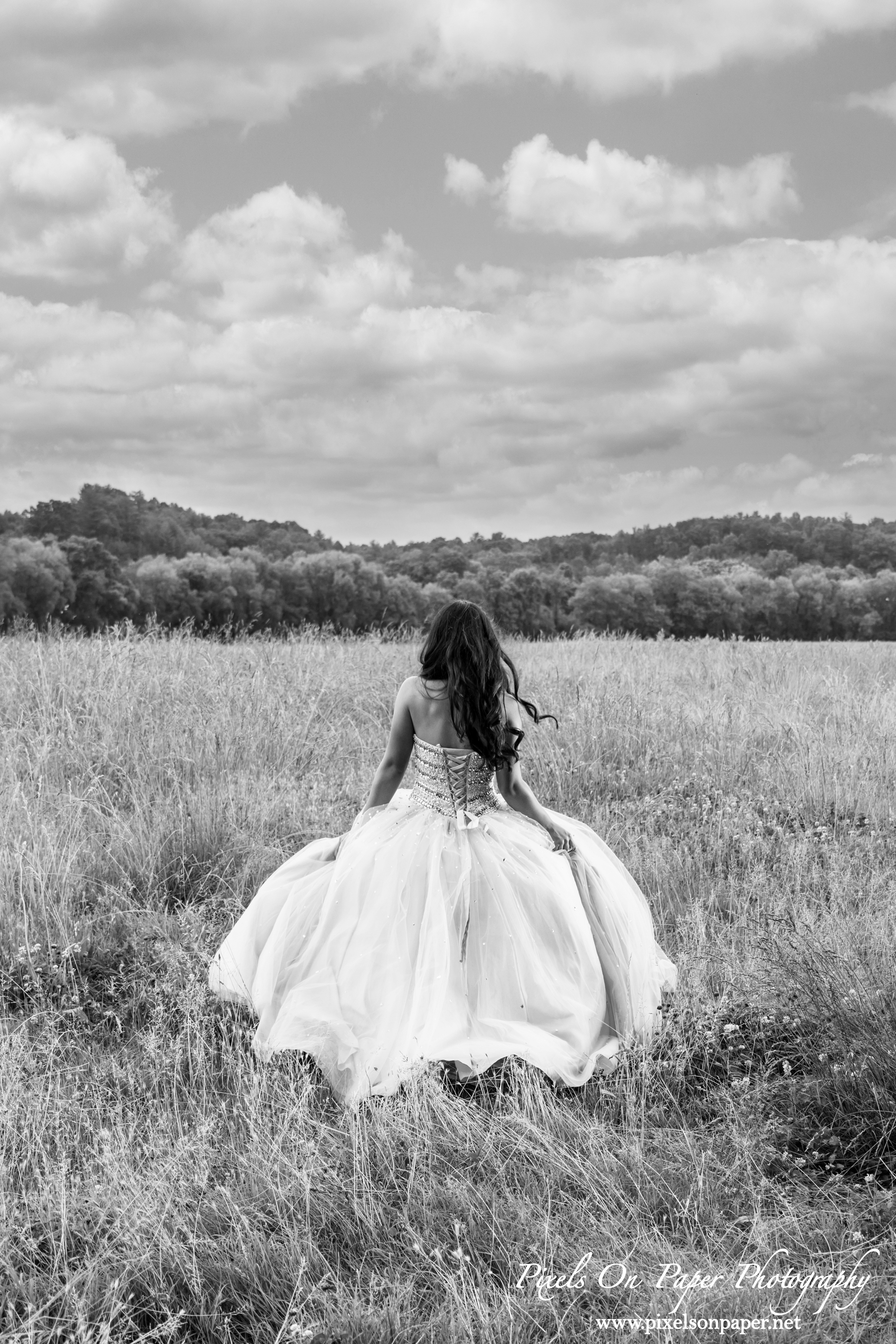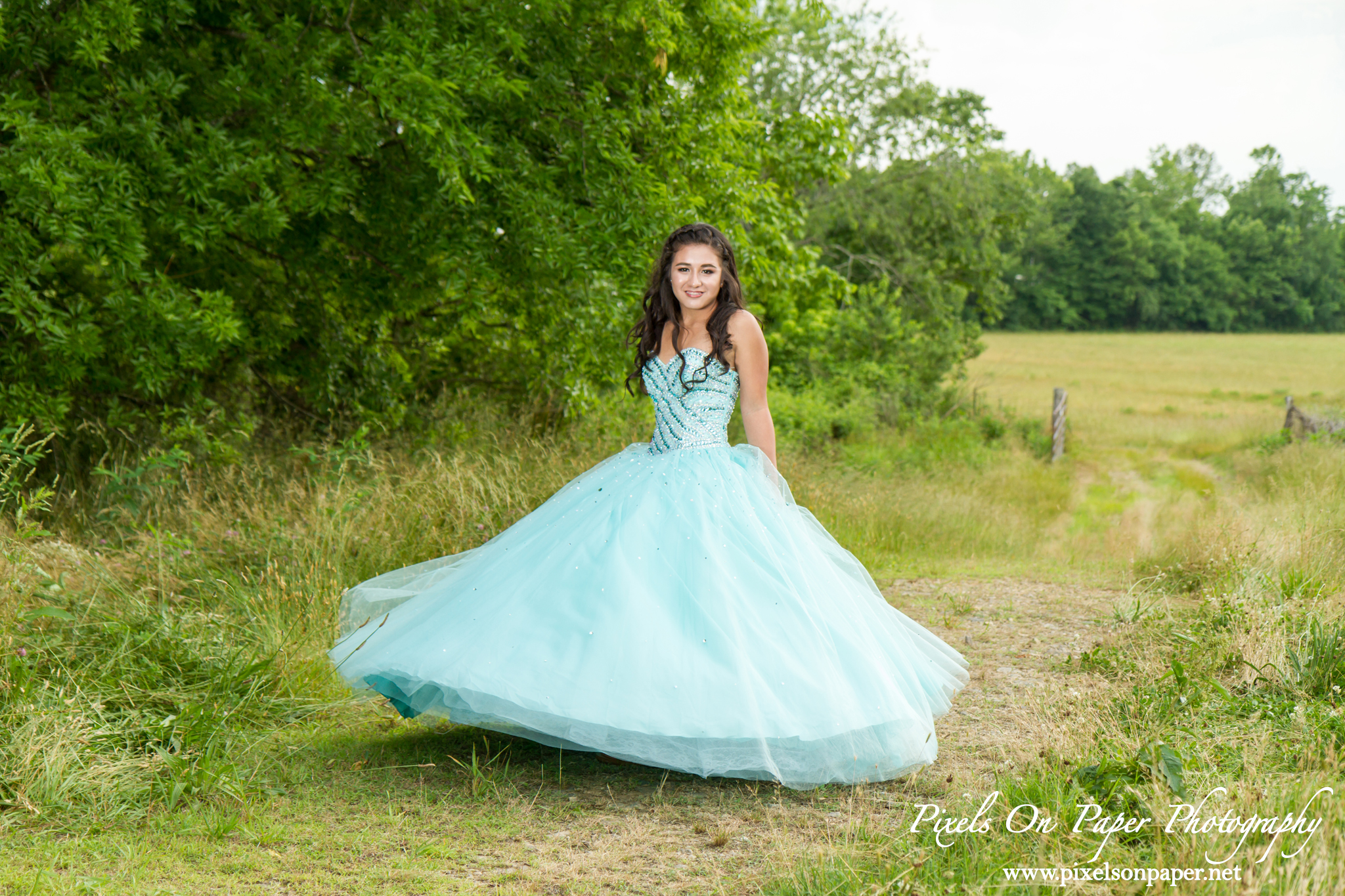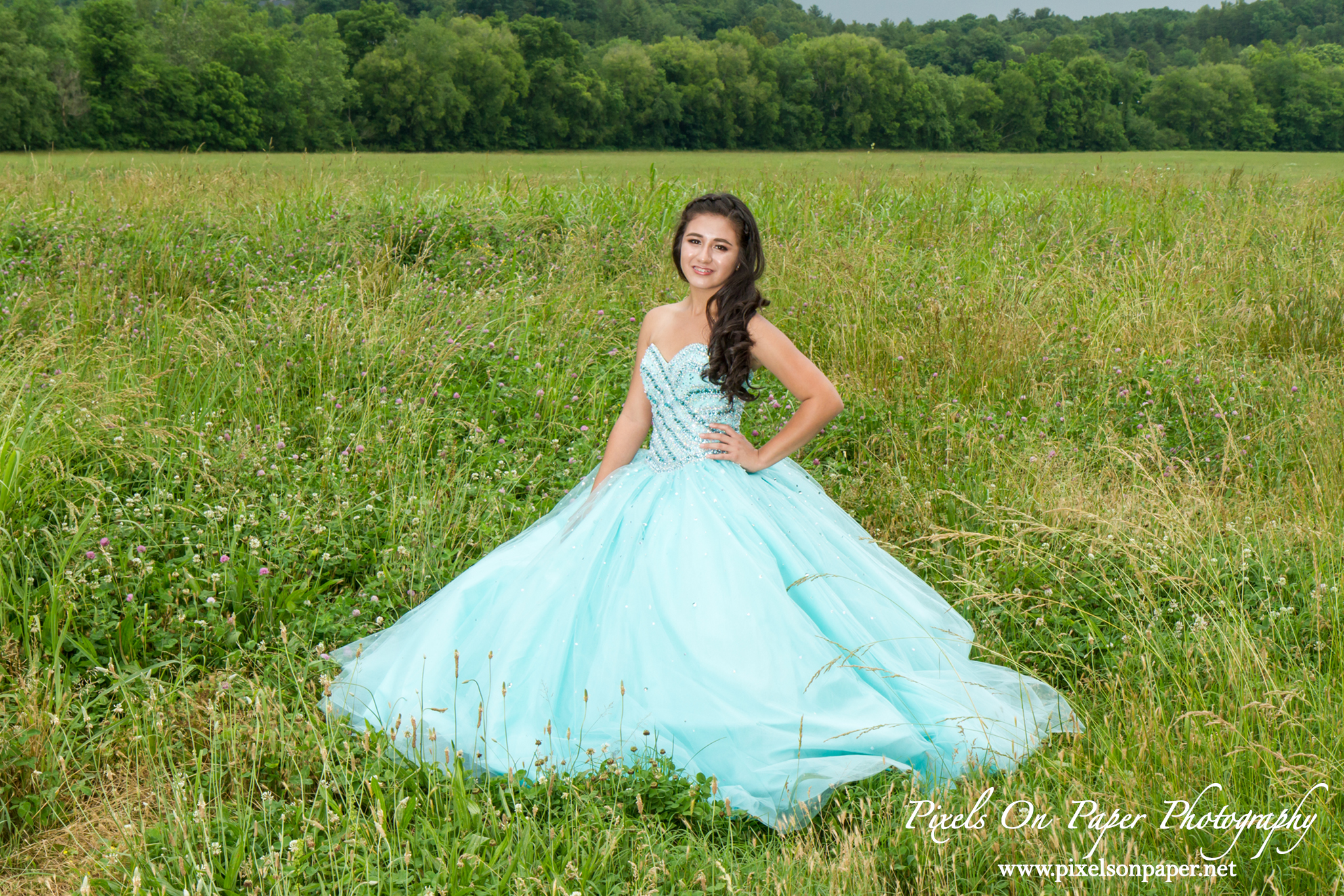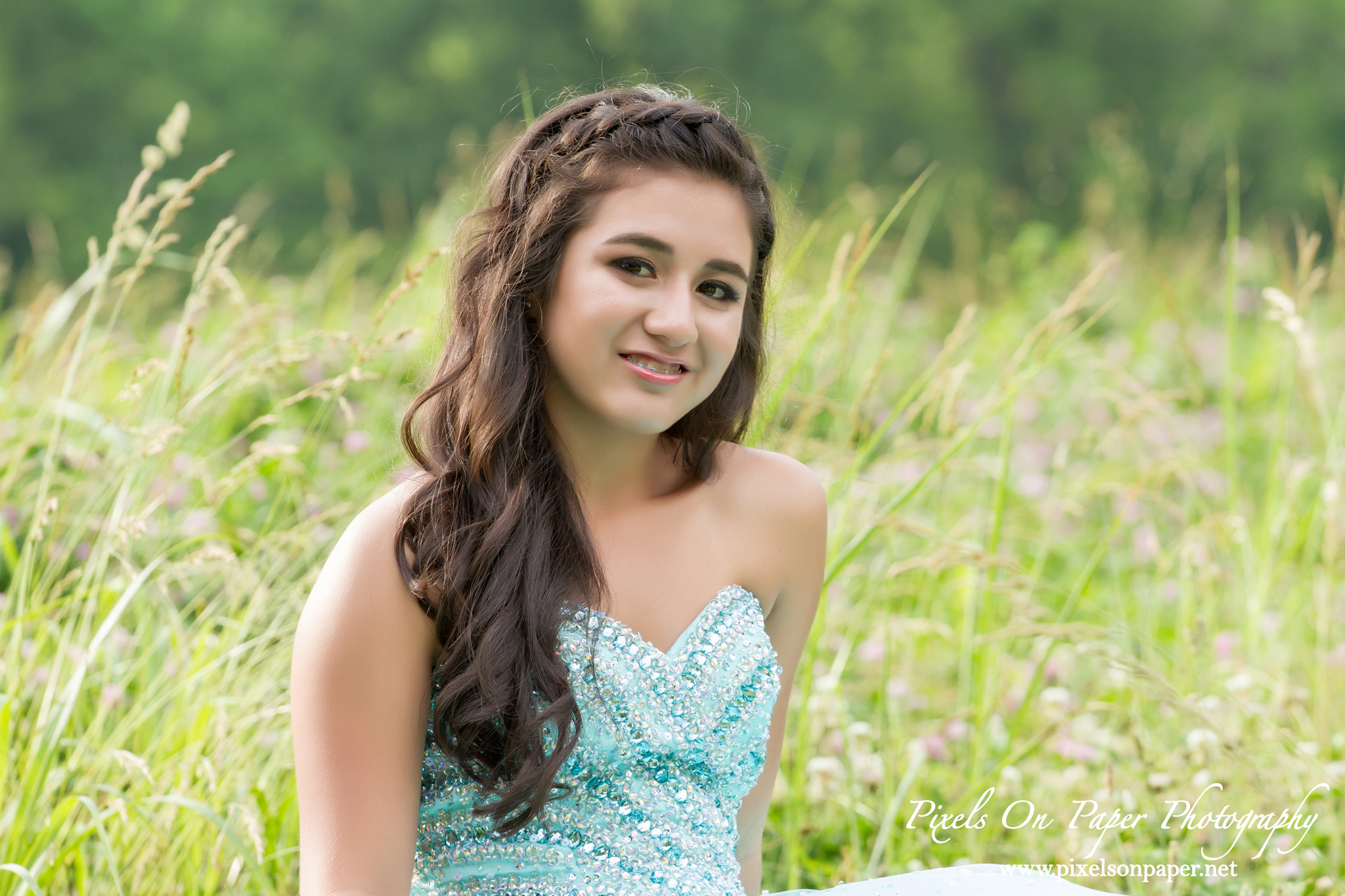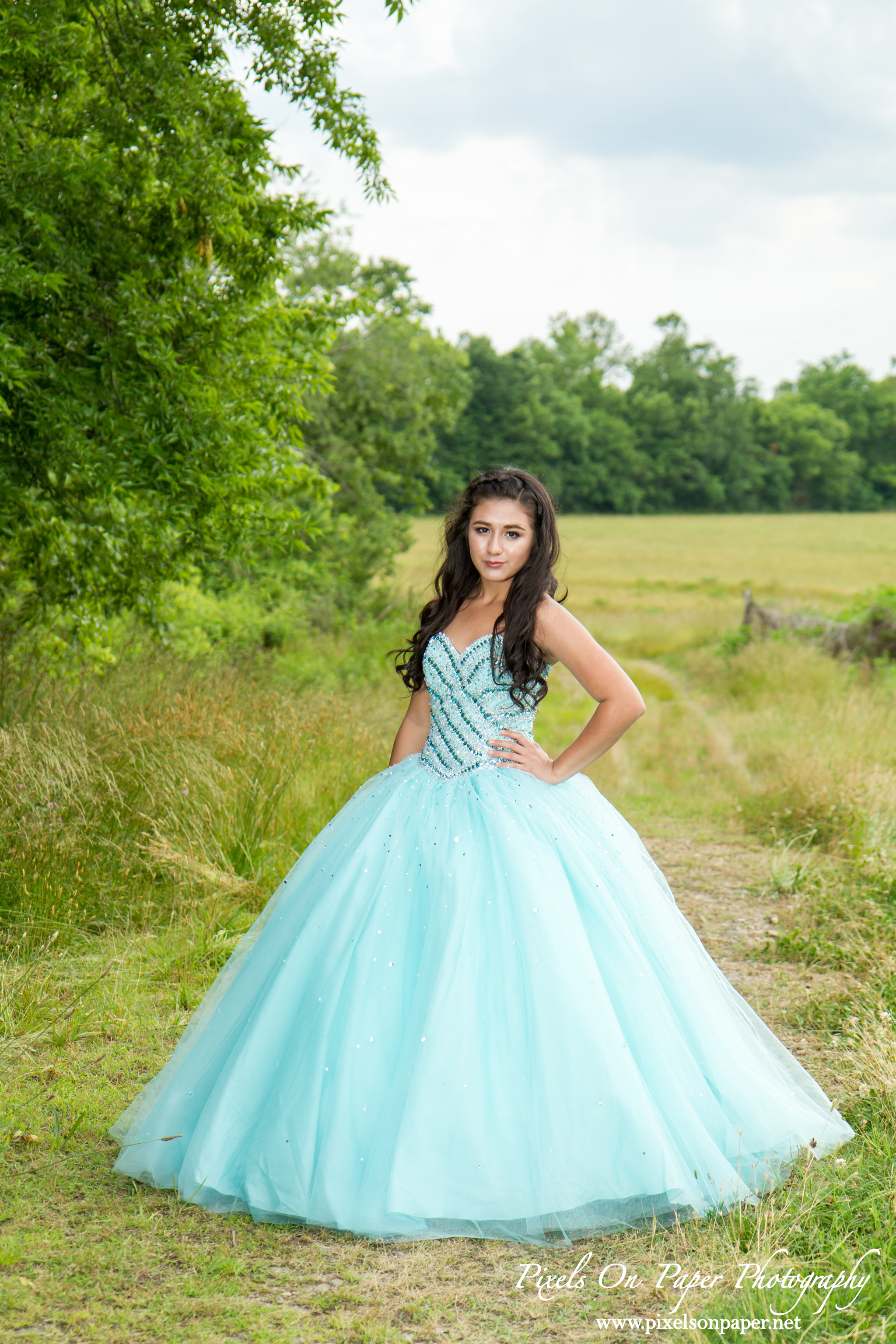 This shoot was a true departure from her Quinceanera announcement photo session, where she seems more of her time in urban settings and street clothes. These images capture a moment in a Vanessa's life, but they are also timeless.
We love family portraits whether they are set in the studio, the great outdoors, a specific location like the mountains or high country, or on our property in our outdoor portrait garden. Pixels on Paper photographs, engagements and weddings, brides, and special events and portraits  of all kinds in our Wilkesboro, NC studio. We would be honored to meet with you, learn about you and your family and be a part of taking special portraits that will become, we hope, family heirlooms.