We are thrilled to once again have a featured wedding in Carolina Bride Magazine. Carolina Bride is one of the most widely read wedding resources in the Charlotte, NC region. Our clients and friends, Rachel and Jeremy McAdoo's wedding is featured as a spread in the April/June 2013 issue. The article titled "Family Ties" describes their wedding event and story of how these two love birds met and started their life together as a new family unit. Wedding photos by Pixels On Paper from their wedding venue at the Holiday Inn Center City Charlotte Rooftop Rotunda are shown in the article as well as photos Pixels took at various locations in and around Uptown Charlotte.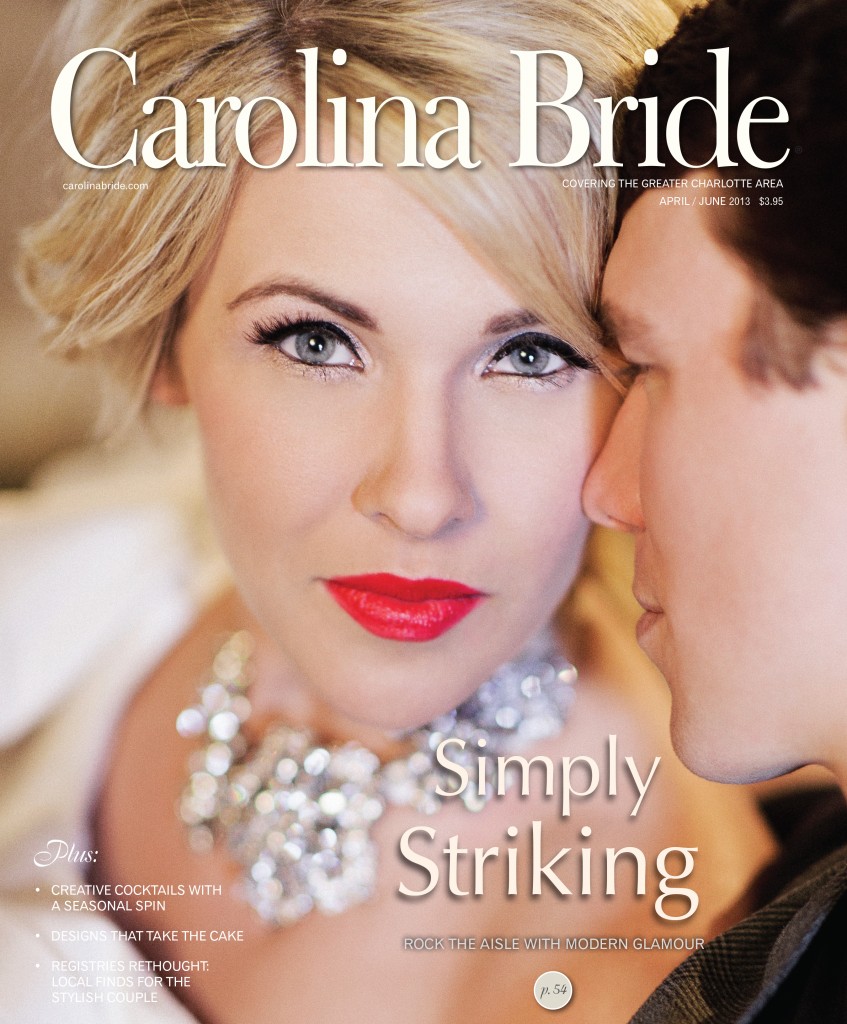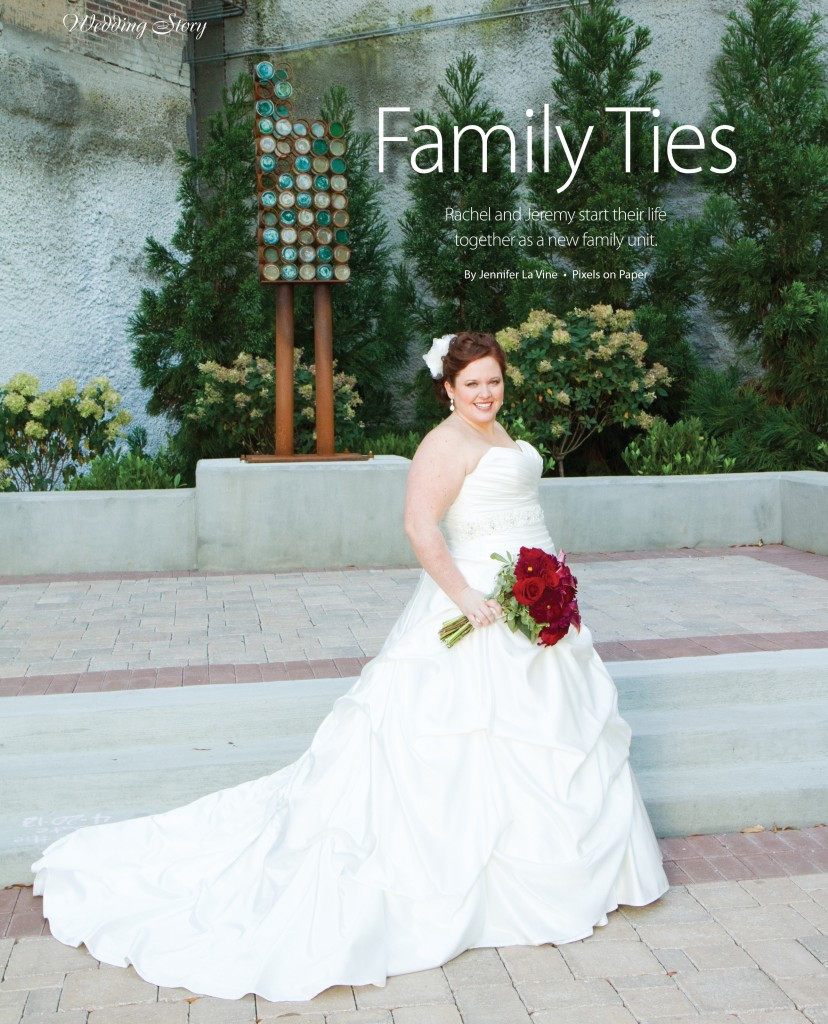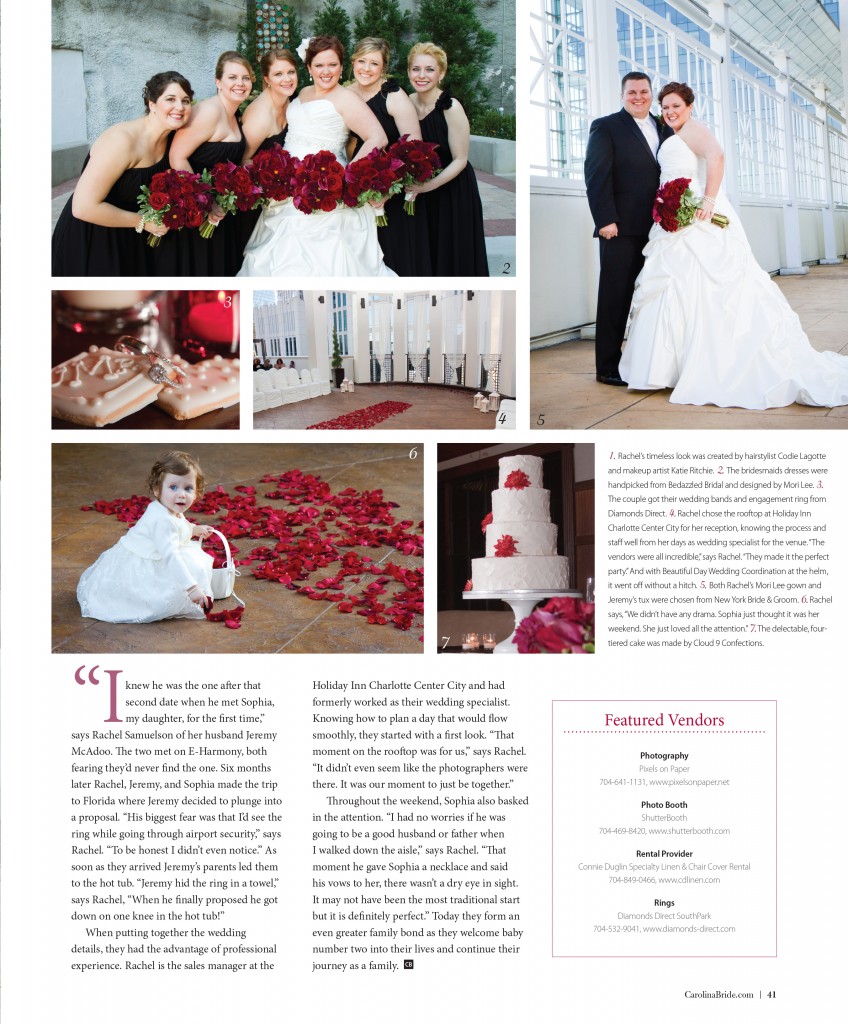 In case you missed our blog post about Rachel & Jeremy's wedding featuring even more wedding photos, you can read it here. Want to learn more about our wedding photography packages or portrait photography? Call 336-990-0080, visit our website www.pixelsonpaper.biz or send us and email at mail@pixelsonpaper.biz for more information.
This work is licensed under a Creative Commons Attribution-NonCommercial-NoDerivs 3.0 United States License
All photos are ©2013 Pixels On Paper. Pixels On Paper Photography Charlotte Wedding and Portrait Photographers, Charlotte Wedding Photography, Charlotte Wedding Photographers, High Country Wedding Photographers, NC Wedding Photographers.  Husband and wife team providing creative photography for weddings and portraits in NC, specializing in the NC High Country,  Charlotte, Destination Weddings and in the NC Mountains.