A story that a friend shared with me that a chaplain once told her … sort of a parable – and a sweet one that comes to mind sometimes when I look down at my own son's face – is about a little girl, aged 5, being told that she was going to be a big sister. No joy in Mudville for her, so to speak. She was not interested in the role or title of sister, not interested in a new companion, in sharing, in change and let her parents know it with her scowls and body English. She became disobedient and/or quiet and lost her own excitement about simple things. The couple hoped it would pass when the new baby arrived.
The baby was born – a little boy – and when the pair was introduced, she gazed at her little brother but wasn't affectionate or warm. She mostly just stared at him.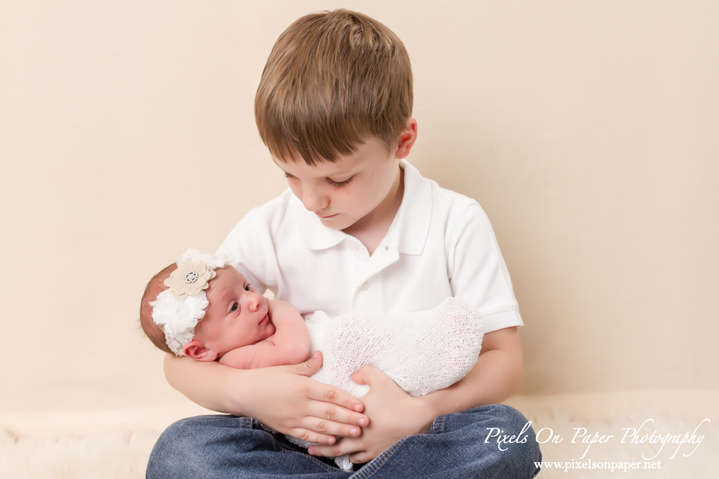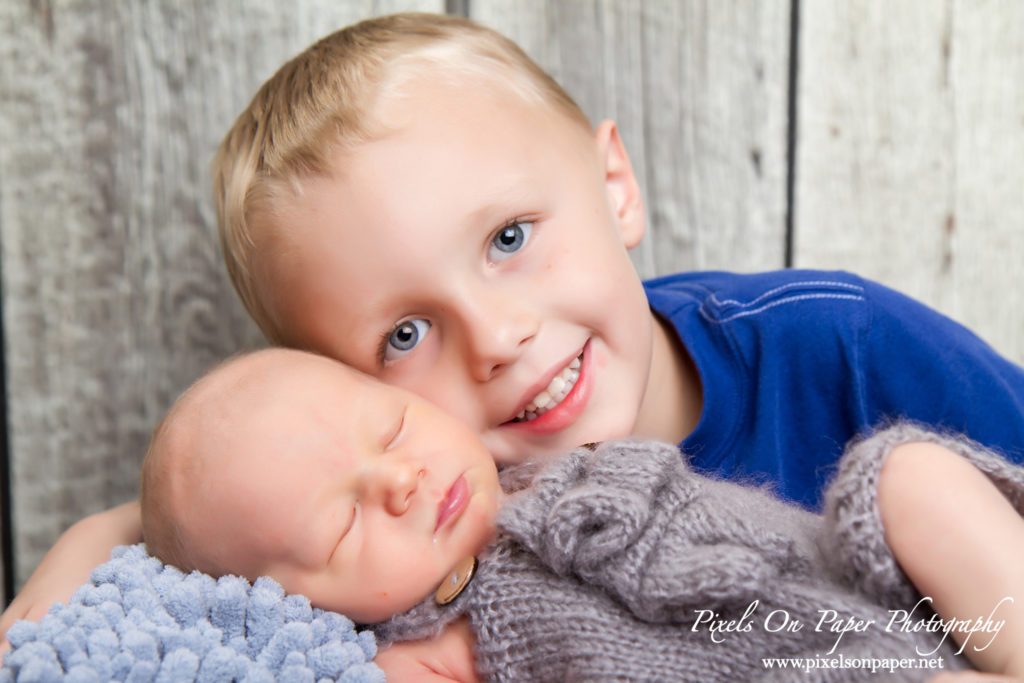 Because the parents were trying to be good parents and had read books about siblings and parenting and the struggles that come with introducing a newborn to an established 5 year old with opinions and agendas, they kept an eye on her and were always careful to be near her when she was with her little brother. She never showed affection or interest; she was just watchful. She was always staring at him, they noticed. She never spoke to him.
One day, she asked her Mom and Dad if she could be alone with him in his crib, and warily they finally said yes. They cracked the door, though, so that they could watch her in case she decided to hurt him.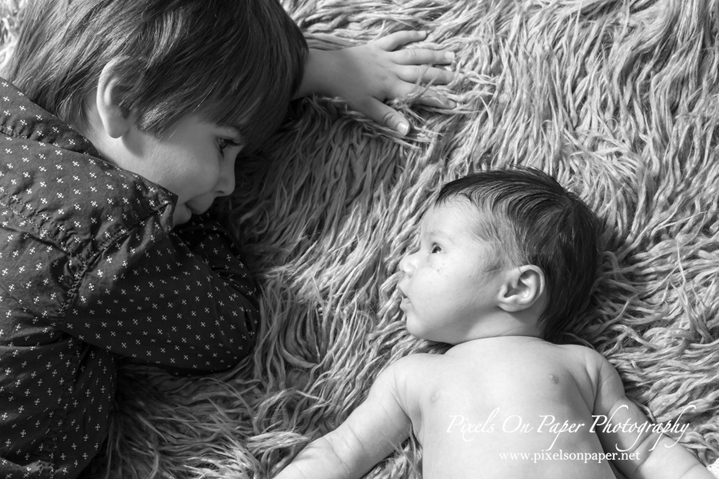 Through the crack in the door, they watched as she stood silently by his crib and gazed through the slats. Nothing happened for the first several minutes. Then she leaned in and they heard her say, "Hi, baby. Will you tell me what God looks like. I don't remember."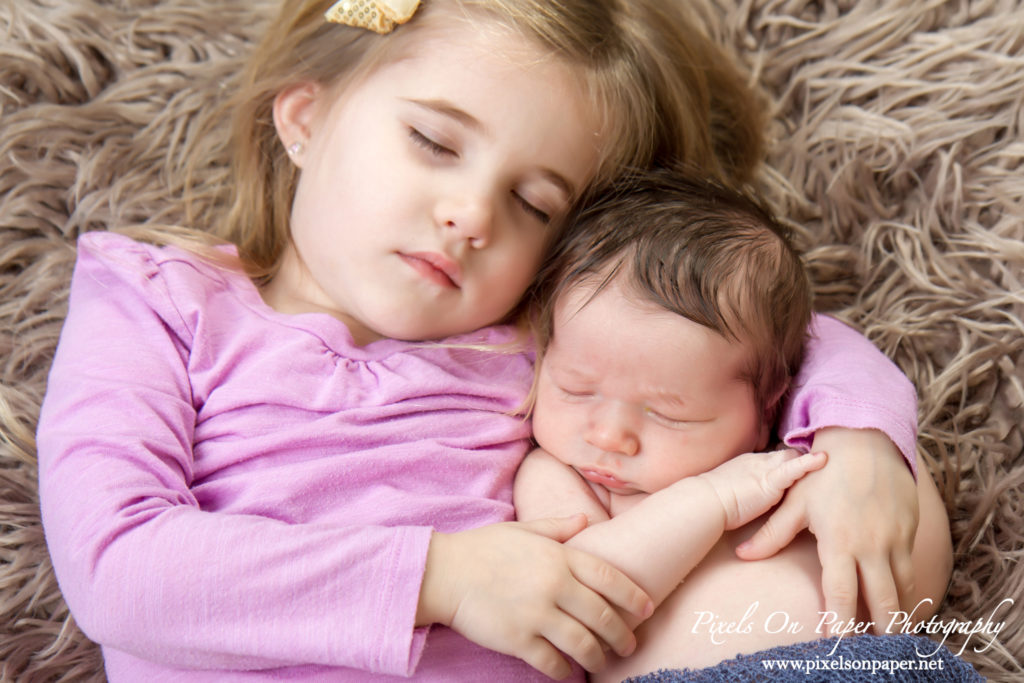 I love this story and the idea that babies are heavenly makes perfect sense to me. But it's also a reminder that when we are far from God, we sometimes forget His face and His love for us. It's in those times that a perfect little creature is sent to remind us.
We love family portraits whether they are set in the studio, the great outdoors, a specific location like the mountains or high country, or on our property in our outdoor portrait garden. Pixels on Paper photographs, engagements and weddings, brides, and special events and portraits  of all kinds in our Wilkesboro, NC studio. We would be honored to meet with you, learn about you and your family and be a part of taking special portraits that will become, we hope, family heirlooms.