Gabriel Rogers is the head pastor at Kingdom Christian Church in Charlotte, NC and he and his wife Stephanie have three children Lauren, Gabe (the middle fella) and the baby of the family, Christian. They are a handsome family and very much loved. Members of their church decided to take up a collection so that they could have a family photo session with us, as well as some extra money to create wall art after our session. These members (like the Rogers themselves) are people after our own heart. They believe in honoring what's important and capturing memories at different times in life and keeping them as family heirlooms to be passed along.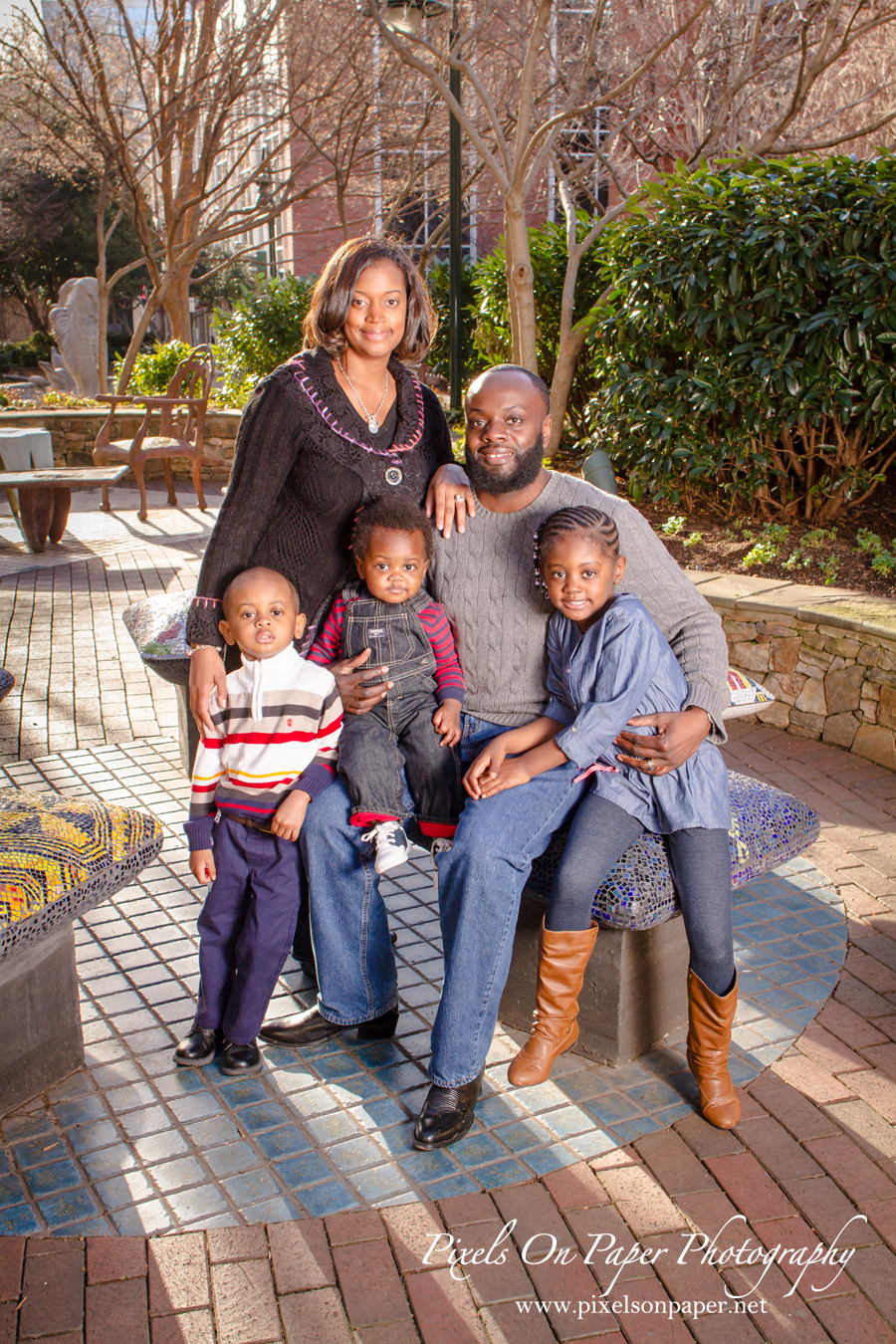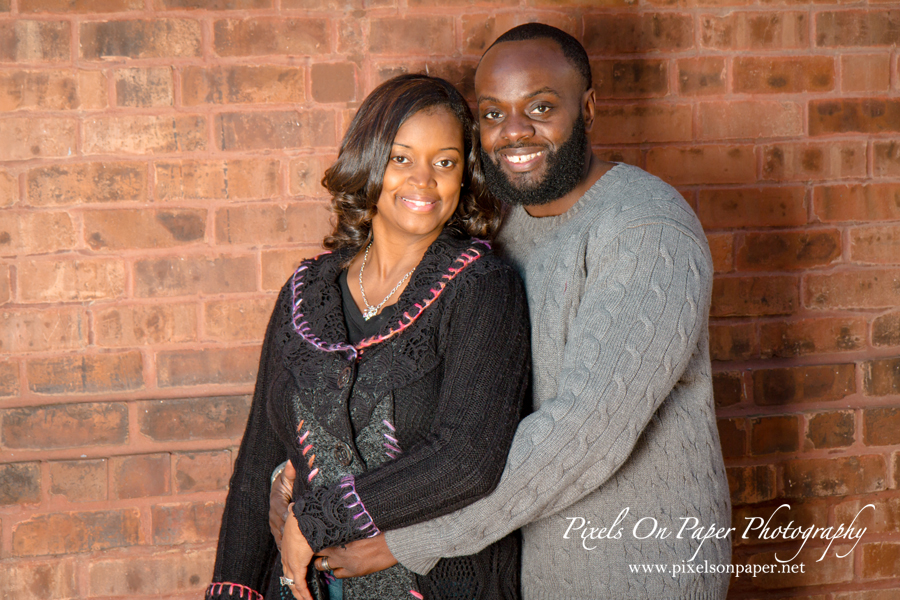 Pixels captured these photos on a chilly day at The Green Uptown in Charlotte. We immediately noticed their body language: funny, loving, engaged with each other and very silly – particularly the older two kids, Gabe and Lauren. In fact, they were experts in pulling faces to crack up their parents and "make them smile bigger!" Every picture tells a story, as the song goes. Check out the expressions in these pics…!
Tell us that Gabe Jr. isn't an uproar in this shot above!! And the photos of his parents (below) speak volumes. Mom Stephanie's expression shows all the love, patience, humor and sweetness one would expect from a mother of three and pastor's wife. It also shows strength and a robust dose of sass. Gabriel's posture reads as, "head of the family" and "proud man of God." Based on these two photos alone, it's no wonder their congregants love them so dearly.
Three Musketeers below – big smile from little Christian, sweetness and light from big sis Lauren and the patented "don't mess with my brother and sister" expression from Gabe Jr. (We send our prayers out to Gabriel and Stephanie for when these three are in their teens, but then we send those prayers out to all parents….)
While we love the way these five were around each other this past January, we also love the spirit that drives them to be examples in their sphere of influence. They make a difference and their work and worth will have an untold impact, not just on each other, but to those they've not even met yet. We were thrilled to be able to provide a canvas wrap collection to go in their living room along with several prints they had frames for.
God Bless you Rogers.