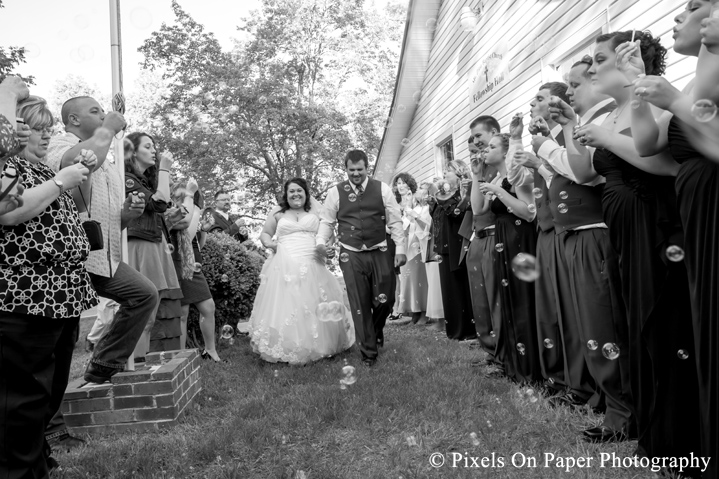 Shanna & Ethan were high school sweethearts. They rarely spent a day since they began dating or even before, not speaking to each other. Even when getting a higher education and a great distance was between them, they still managed to maintain their relationship and love for one another. Only recently when Ethan was dispatched to go fight forest fires in Alaska did these two miss a day of talking to each other. It's a sweet love story that at one point in time was the norm, but in this now fast-paced life, when families rarely grow up in the same place and people loose touch with their childhood friends it rarely occurs. It's just another reason why we love our new found small-town living, getting to meet and get to know couples like Shanna & Ethan.
Acknowledging all of their family, friends and heritage, the wedding and reception took place in the small NC Mountain community of Ferguson, near Boone NC, where they both grew up. Thanks to her creative talents and experience as a teacher, Shanna brought her vision of a rustic country wedding to life with ideas she found and created from Pinterest. Details and sentimental touches were everywhere. With the help of family and friends, a small country church and a historic one-room school house were transformed.
It was a blessing to see young and old fill the pews of the church. All the years of waiting for this moment and all the hours of work spent in preparation no longer mattered as soon as the church doors opened, Shanna entered, and Ethan saw his bride.  As a symbol of their unity during the wedding ceremony Shanna and Ethan planted a tree together using soil from each of the homes where they were raised. The tree has since been planted at the home that they now call their own.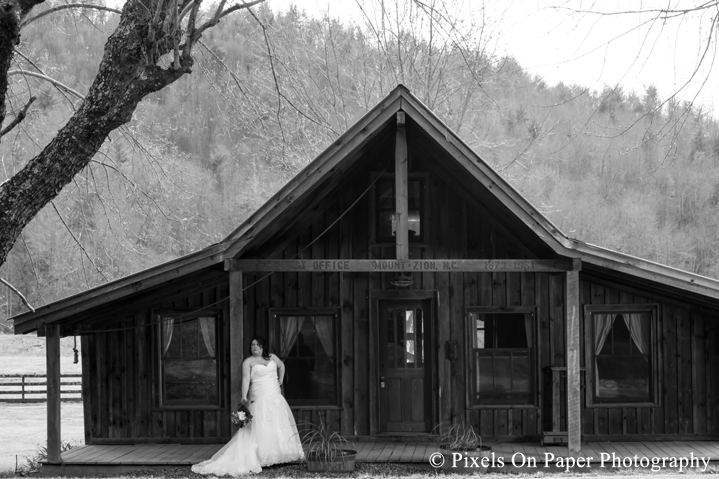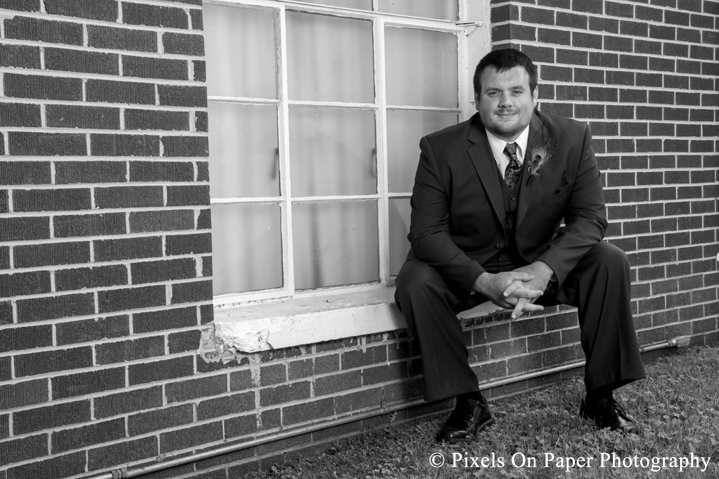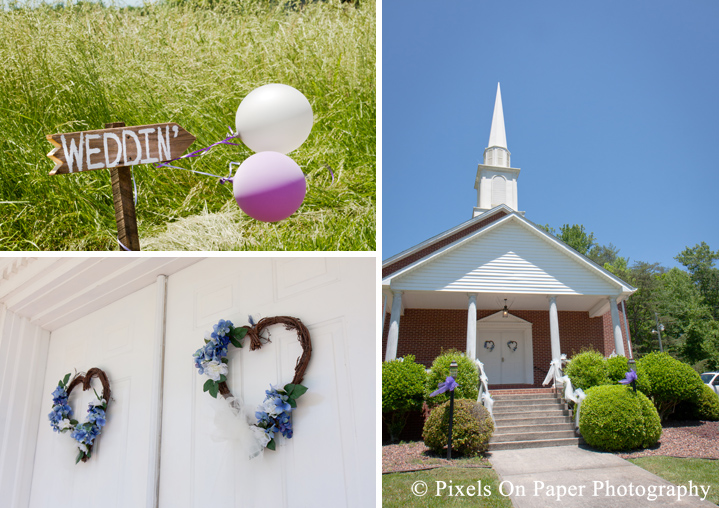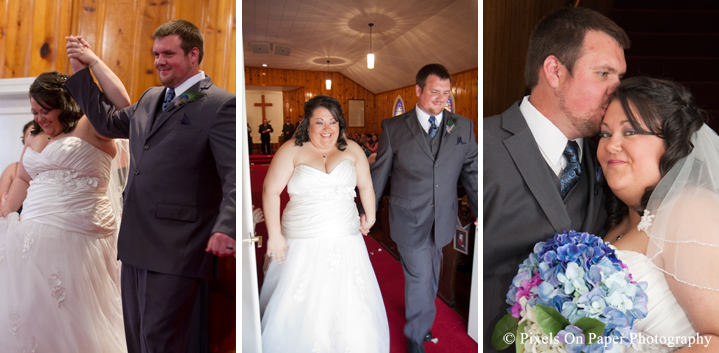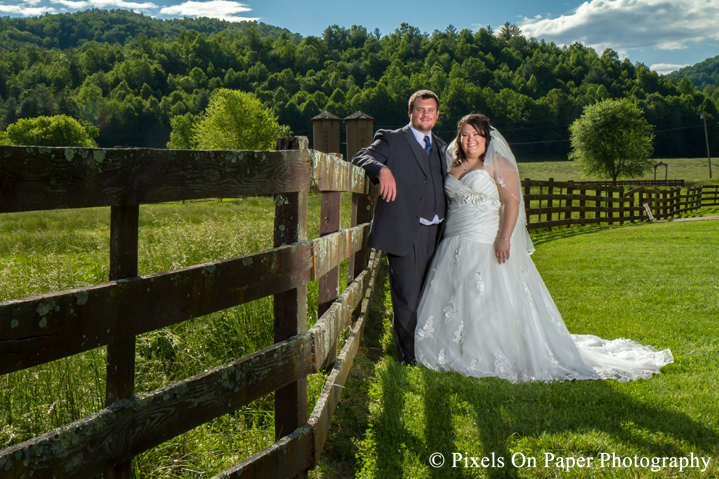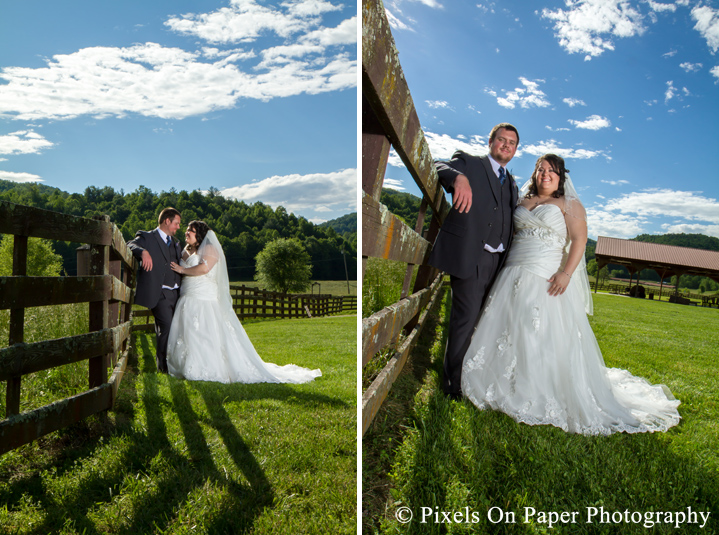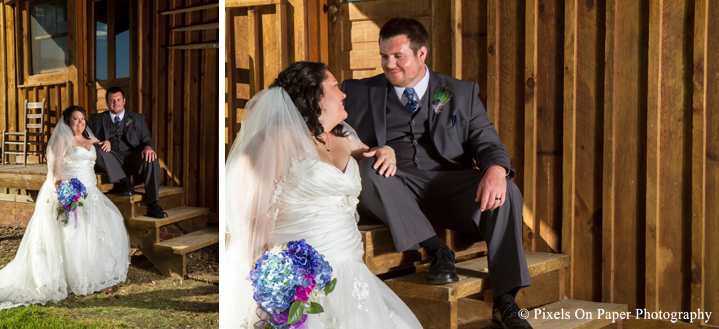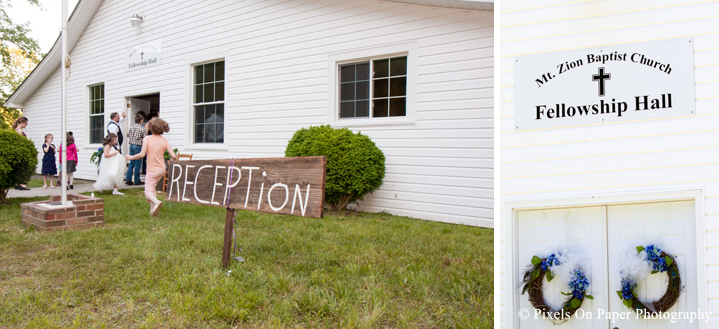 We are grateful to have been Shanna and Ethan's chosen wedding photographers and we wish them a life full of romance as their love story continues.
Want to learn more about our wedding photography packages or portrait photography in Wilkesboro NC , Boone, and the NC High Country or for NC Mountain destination wedding photography? Call 336-990-0080, visit our website www.pixelsonpaper.biz or send us and email at mail@pixelsonpaper.biz for more information.
This work is licensed under a Creative Commons Attribution-NonCommercial-NoDerivs 3.0 United States License
All photos are ©2013 Pixels On Paper. Pixels On Paper Photography Wilkesboro NC Wedding, Boone NC Wedding Photographer, NC Mountain Weddings, NC Mountain Destination Wedding Photography, Ferguson NC Wedding, Wilkes NC Wedding, Blowing Rock, NC Mountain Wedding Photographer, Boone Wedding and Portrait Photographers, Boone Wedding Photography, Boone Wedding Photographers, High Country Wedding Photographers, NC Wedding Photographers.  Husband and wife team providing creative photography for weddings and portraits in NC, specializing in the NC High Country,  Charlotte, Destination Weddings and in the NC Mountains.