Michelle Johnson & Randy Sparks grew up on family farms that literally adjoin one another. It's like a romance out of a 19th century gothic novel… pastoral, like Heathcliff and Catherine of Wuthering Heights or Bathsheba and Gabriel from Far from the Madding Crowd, and yet – not. It's 2016 for pete's sake. But these 2 neighbors really didn't know one another until a few years ago.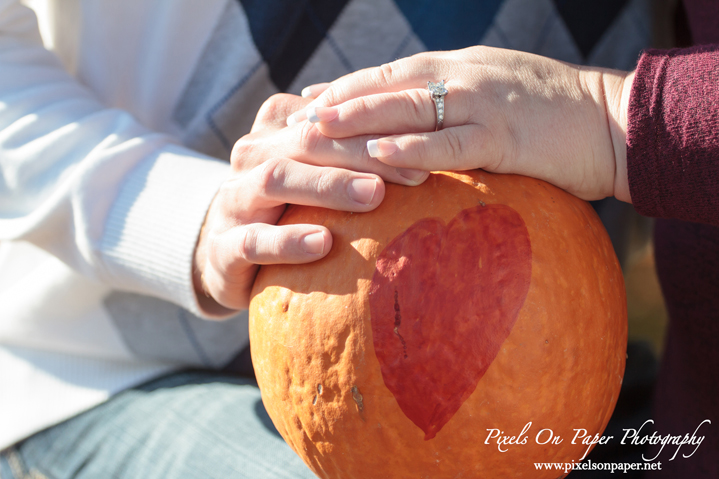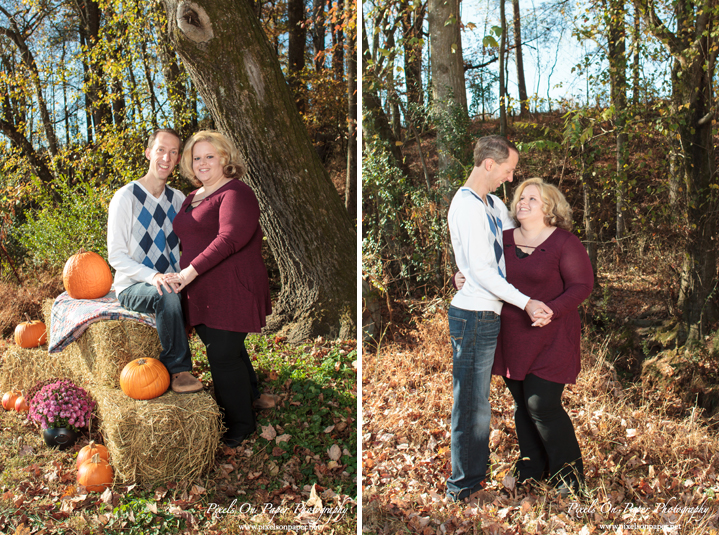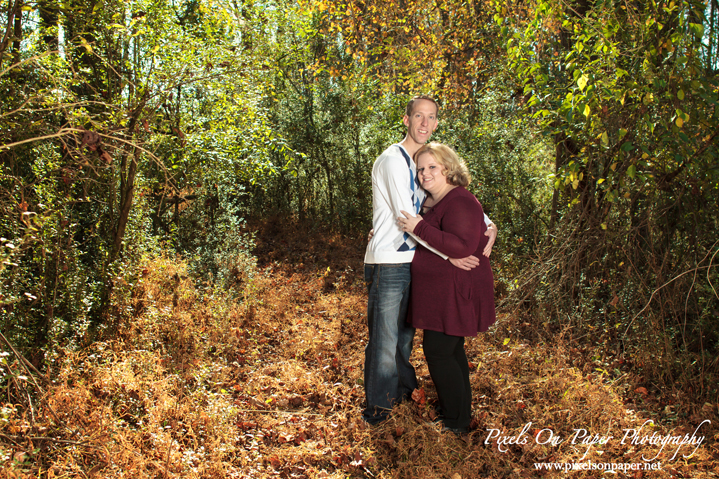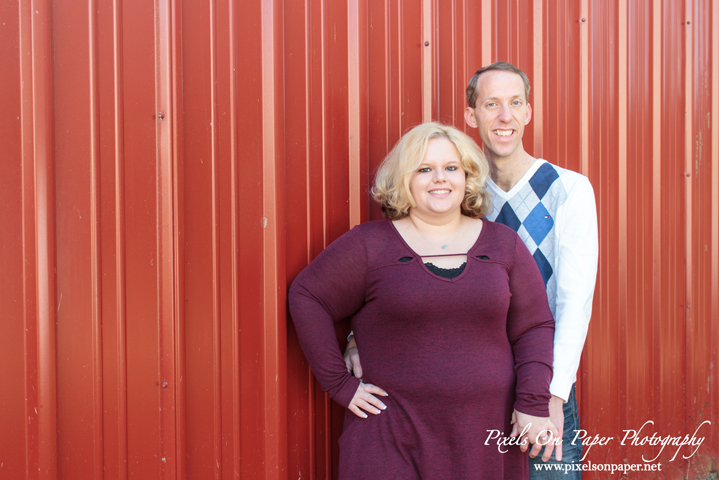 On November 12, 2017, we met them out at Randy's family farm in North Wilkesboro and heard their story. Michelle had seen Randy over the years at various times while she and he would be outdoors and she wondered, from afar (are you with me?? it's pretty epic) what he was like and if she'd ever meet him. She hoped they would be introduced someday, but it didn't happen until a salon hairstylist they have in common decided to play matchmaker. Randy took it from there.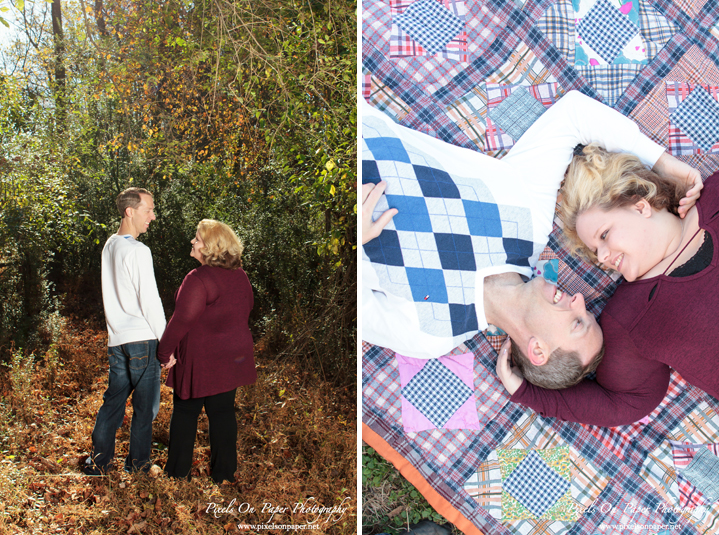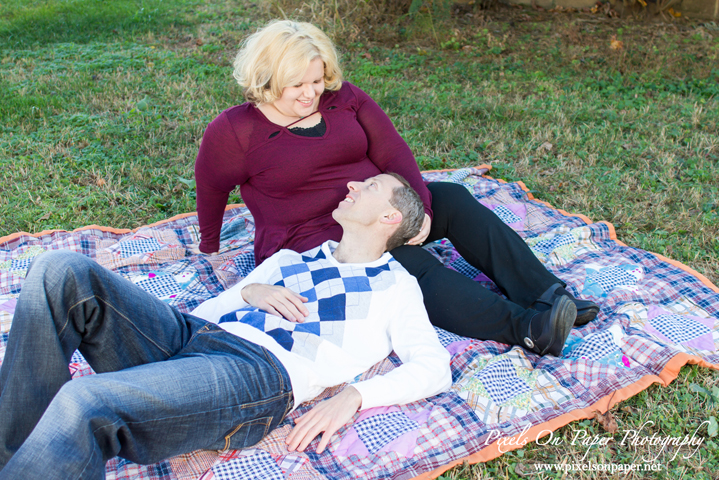 When he knew he wanted to spend the rest of his life with Michelle, he did something outdoorsy and sweet for the proposal: he painted pumpkins with hearts on them, arranged them on hay bails, laid a quilt at a quiet spot near the barn and creek on his family's farm and, after surprising her, asked her the marry him. For the engagement session we photographed them at the very site of his proposal and then wandered both his and Michelle's family farms to capture other images that showcase them and their beloved land.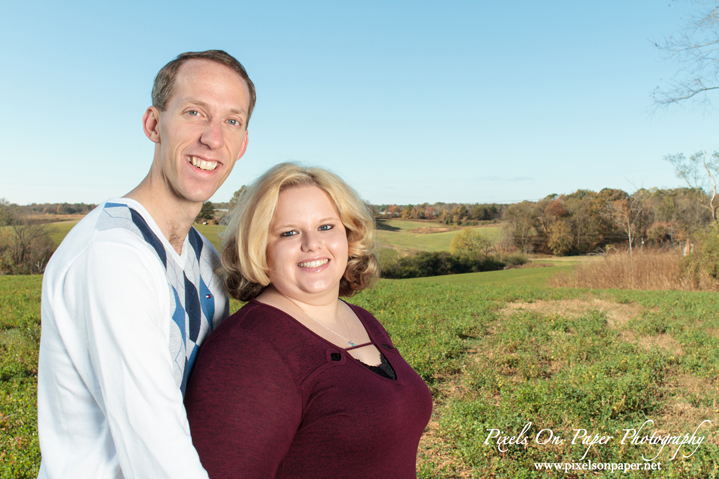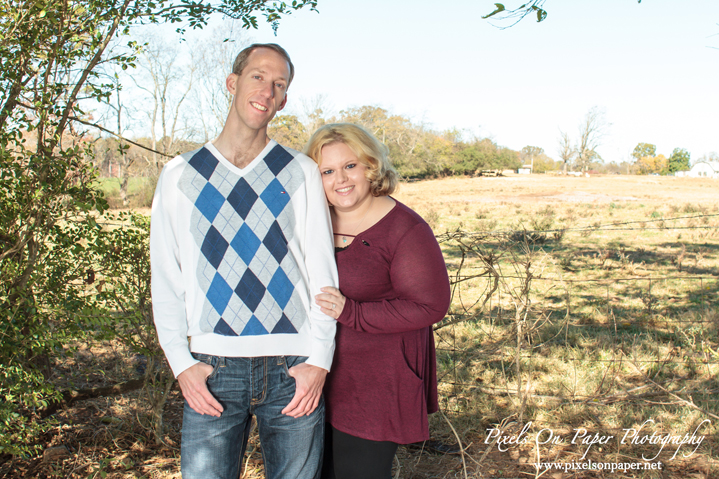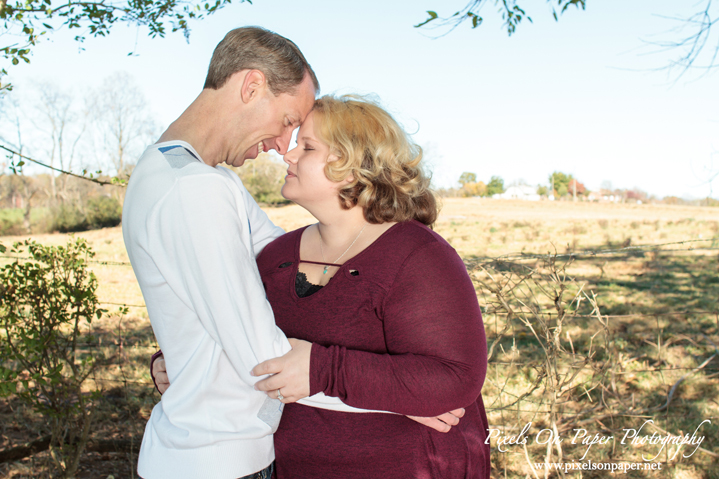 These 2 will be married in October of next year and we so look forward to seeing what details and parts of their personalities will be incorporated into the ceremony and reception.
We love family portraits whether they are set in the studio, the great outdoors, a specific location like the mountains or high country, or on our property in our outdoor portrait garden. Pixels on Paper photographs, engagements and weddings, brides, and special events and portraits  of all kinds in our Wilkesboro, NC studio. We would be honored to meet with you, learn about you and your family and be a part of taking special portraits that will become, we hope, family heirlooms.
Save
Save