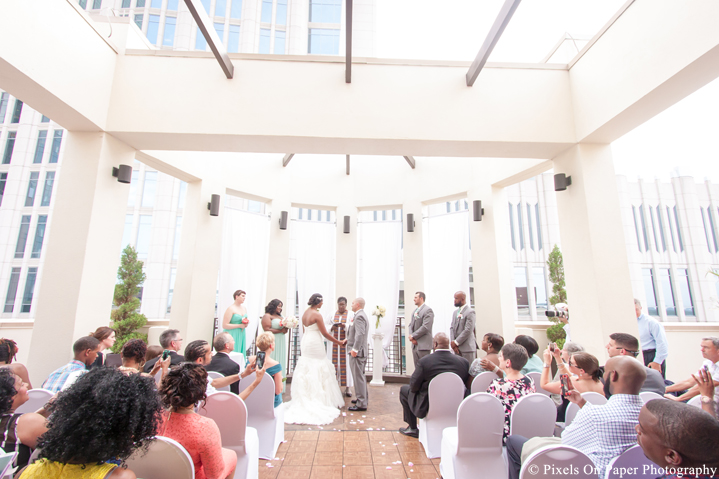 Summer is done, at least by the calendar, but we never tire of celebrating a summer event and Sherea Jones and David Johnson's wedding was absolutely awash in summer light. They were married on the rooftop of the Holiday Inn at Center City, Charlotte on a beautiful day in June. This teacher & head football coach and his gorgeous girl gathered along with their dearest family and friends – most from out of town – to celebrate a union, tell stories and dance.
We shot their engagement photos in March of 2014, so seeing them again and watching them seal the deal surrounded by so much love was immensely satisfying.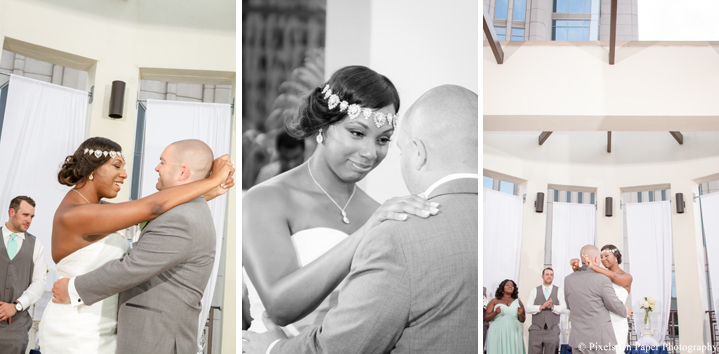 We're always interested in high points from the day, naturally, and the best memories from their point of view. They told us that included in their favorites were seeing each other for the first time, dancing with friends and family (and THEY ALL DID; it was party people!!), how gorgeous the food looked and how yummy it tasted, the weather and the overall sense of happiness everyone shared. Sherea and David also shared that one of their biggest laughs came when they were discussing all the things that COULD have gone wrong, but didn't.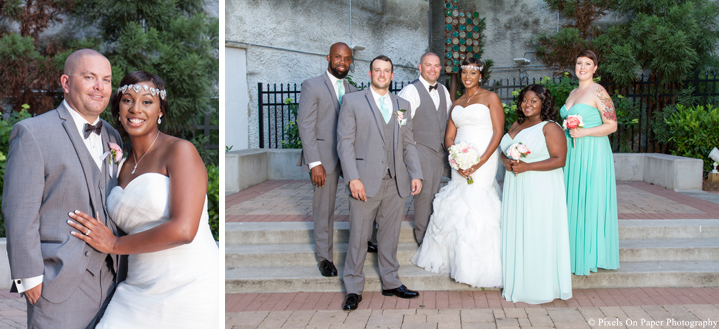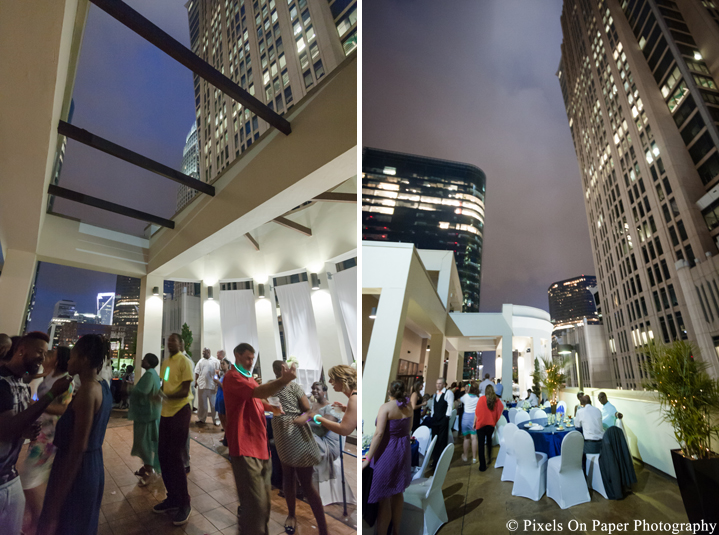 Their day was amazing and we loved being a part of it! We have more summer wedding stories and events to share, but this continuum from engagement to the day itself was a blast!