Brittany and Brian have been friends of Pixels On Paper for quiet a while. We've had the opportunity to create many graphic design projects for their businesses, Gaston Rehab Associates, Inc. and the Physical Performance Center.  So we were thrilled recently when Brittany lined up a family portrait session with us while extended family members were visiting from out of town.  Brittany and Brian's little boy Thayne is just the cutest and what better way to capture memories than to get portraits of him not only with his parents but also with his grandparents.
What truly made this session awesome and unique is that we captured traditional posed family portraits AND non-posed totally candid portraits of the whole family playing together.  The candid images are photographs that we think truly capture the heart of the family. They cause a reaction of emotion and even laughter. These are images that when Thayne is grown and has a family of his own he will look back on and remember the moments and not just the setting.  Consider this creative photography option during your next family portrait.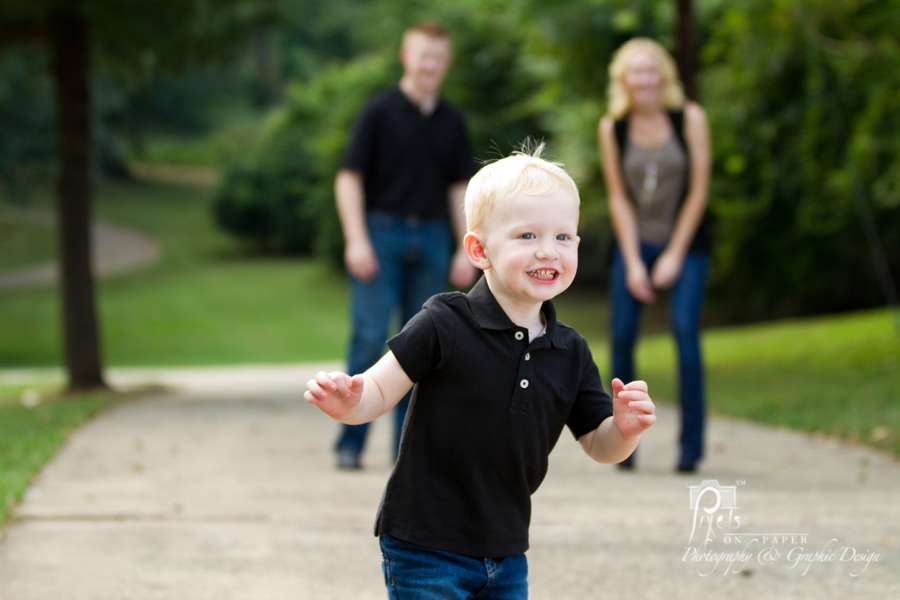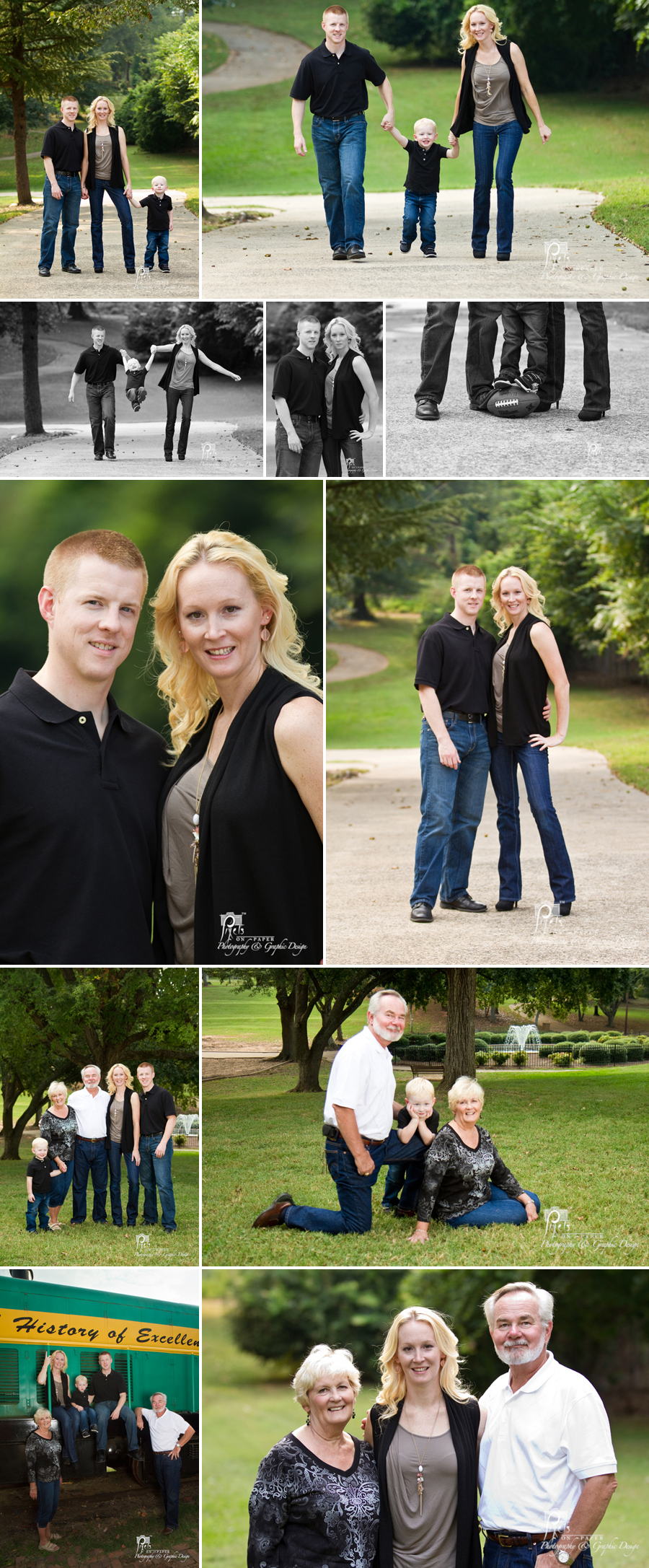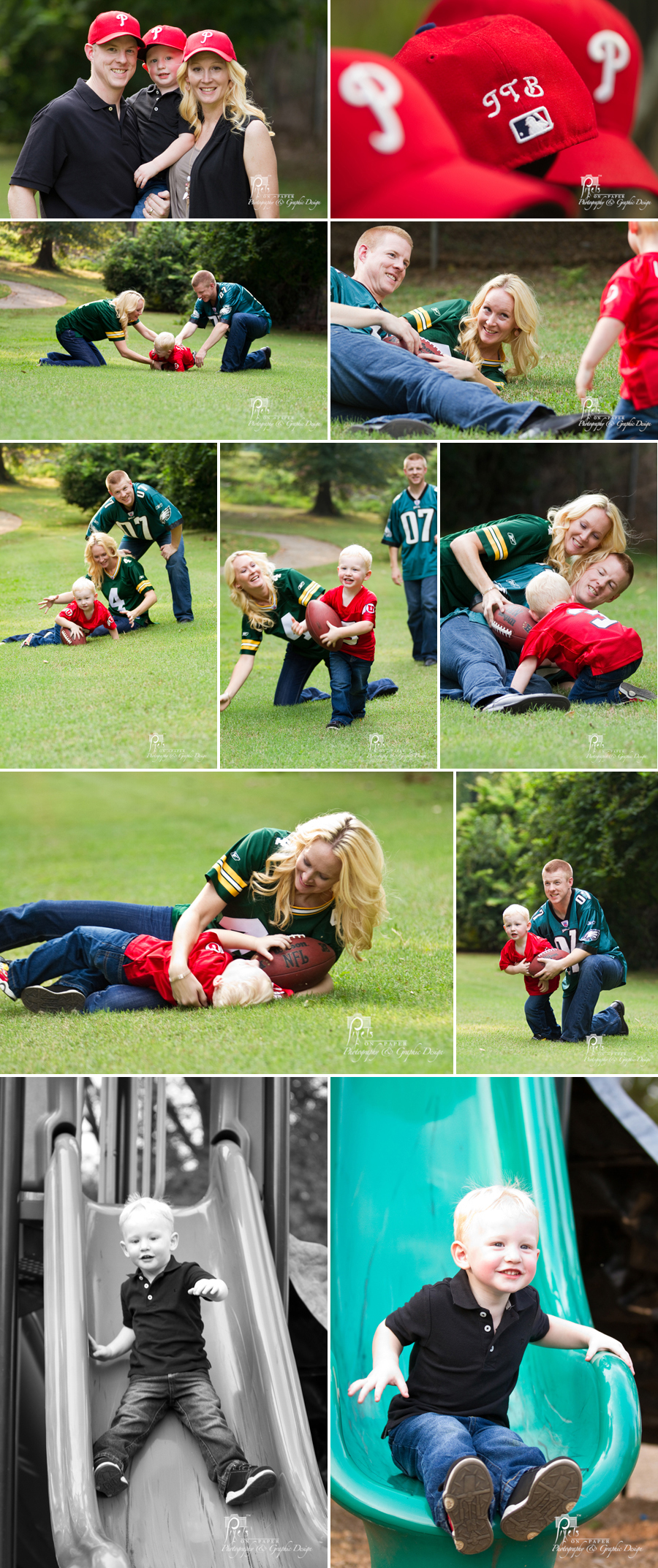 We are now scheduling 2011 fall portrait sessions. Be sure to contact us to schedule your session in and around Charlotte or the NC High Country. To view these and other family portraits and child portraits view the Pixels On Paper website.