These guys use only the good notes.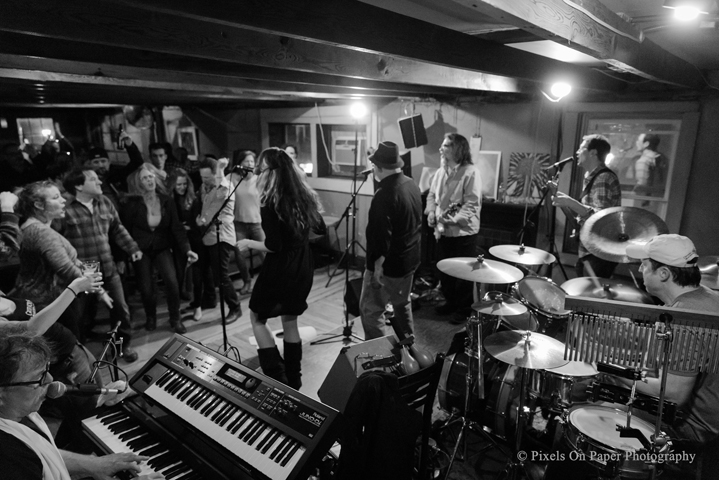 If it's your cup of tea (or whiskey) to go to a live local show, then you need to see the Grievous Angels Band. We ADORE them and were honored to photograph a performance of theirs. They've got some fab photos from fans and friends, but wanted a few more for promotional use and we threw our equipment in the car and sped their way. Do you like American music, vocals that range from gravelly to crazy smooth, guitars, guitars, guitars with texture, folk, rock and a confluence of talent, grace, mischief, energy and a pure force that brings you back to earth? These guys are for you, … and when we say guys, we mean guys (precisely 5) and one gal – Alicia – nicknamed "the Pistol." Any woman who can elbow her way into that mix is a mighty thing and Alicia is mighty.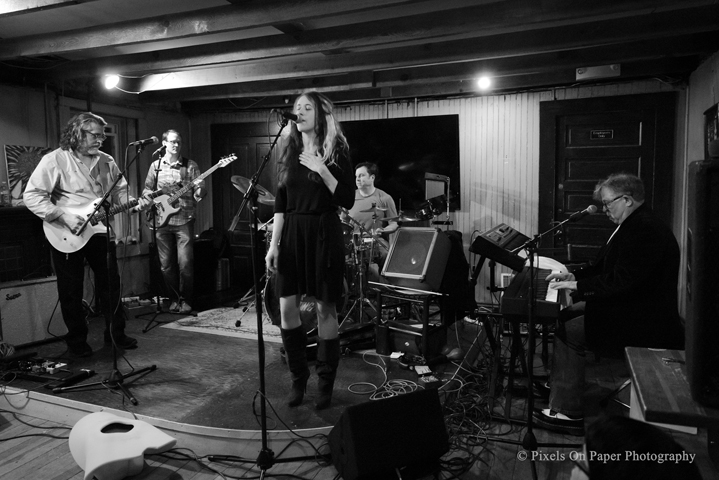 The photos for this session were taken in February of this year at Summit Coffee in Davidson where they perform regularly. As with all truly good live music, the vibe was raw and fun and we loved focusing on each band member. The Grievous Angels, by the way, are Joe Ciarlante, Tim Farney, Richard McDevitt, Reid Cathcart, Jim Gamble and Alicia Akima R Driver.

Pixels loves photographing musicians, as you know, and would love to do so for your band, group, ensemble, trio or musical tribe. We're looking forward to Merlefest in a mere 4 weeks.
We love family portraits whether they are set in the studio, the great outdoors, a specific location like the mountains or high country, or on our property in our outdoor portrait garden.Pixels on Paper photographs babies and kids, engagements and weddings, brides and special events and portraits of all kinds in our Wilkesboro, NC studio. We would be honored to meet with you, learn about you and your family and be a part of taking special portraits that will become, we hope, family heirlooms.