Thank you Wedding Row Charlotte for featuring one of our favorite couples, Tameka and Willie!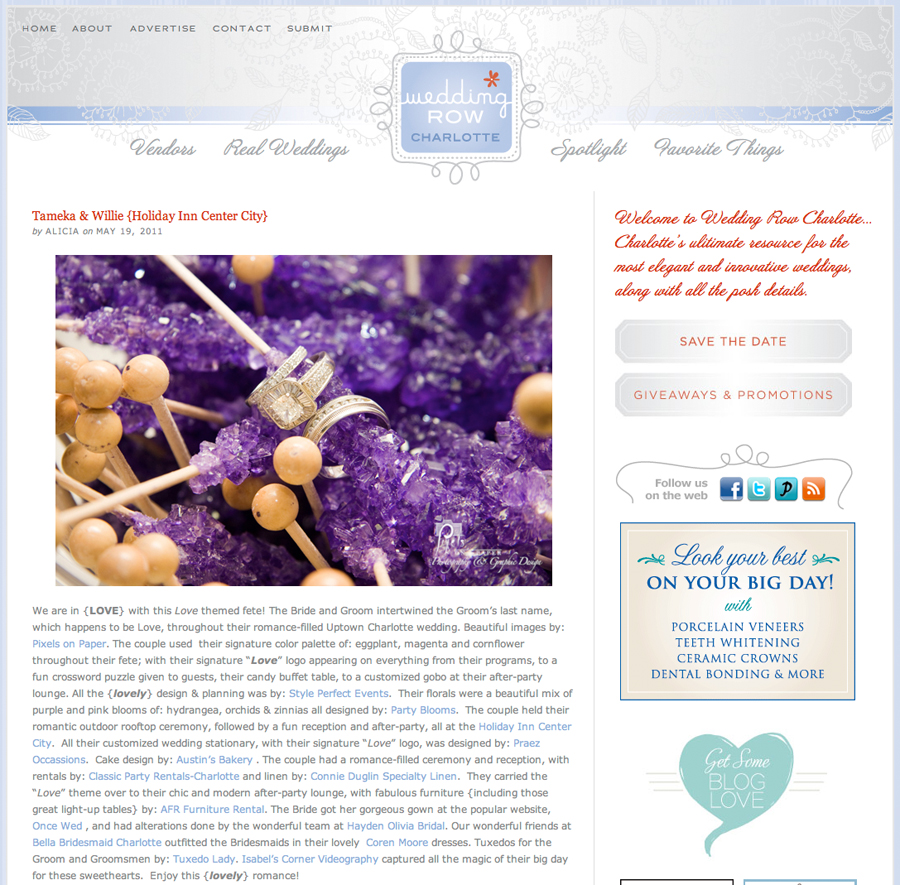 We are so very very excited to share with you what the awesome team with Wedding Row are featuring on their blog today.  You've seen it published once before and it has been published once again, the wedding of Tameka and Willie Love that we photographed back in September!  Thank you, Rachel Samuelson with Holiday Inn Charlotte Center City, and Carla Eustache of Style Perfect Weddings & Events for providing amazing venues and details to photograph, and it was so much fun working alongside Amanda Pagano of Isabel's Corner Videography!
Please take some time to read this couples Real Wedding Story.
Engagement Session Photos and additional Wedding Day Photos in our Facebook galleries.