In no time at all, you can go from delicious 6 day old bundle to bib overalls.
Meet a little man working the bald is beautiful angle. And he really works it.
We blinked and this little brother and son is half-way through his first trip around the sun. If I had a nickel for every time I got to stare at the mini-down on top of a kid's teeny head, I'd be rich and I'd still be behind the camera. That smile is going to break hearts and it's already bringing his sweet mama, and this photographer, to her knees.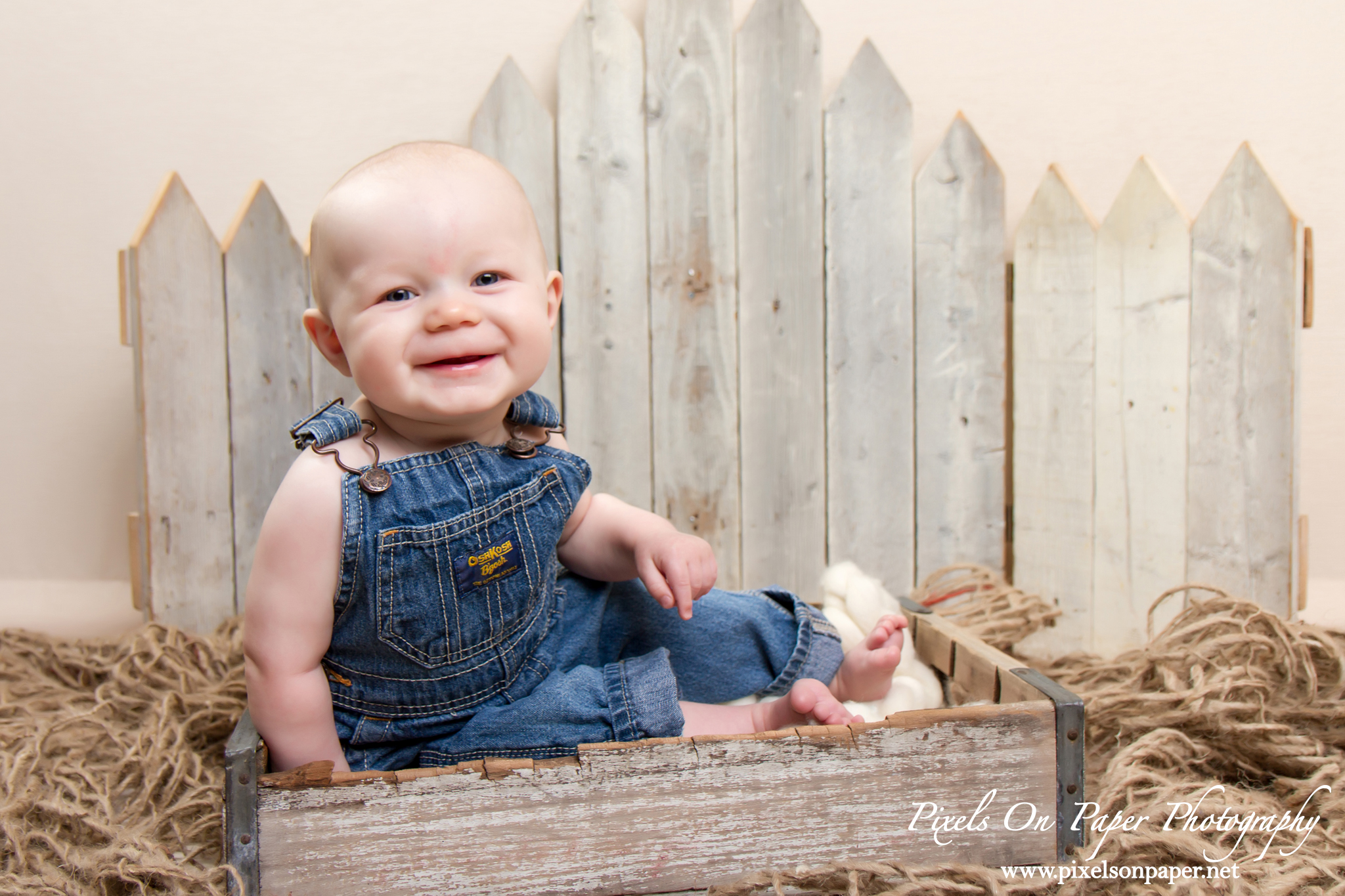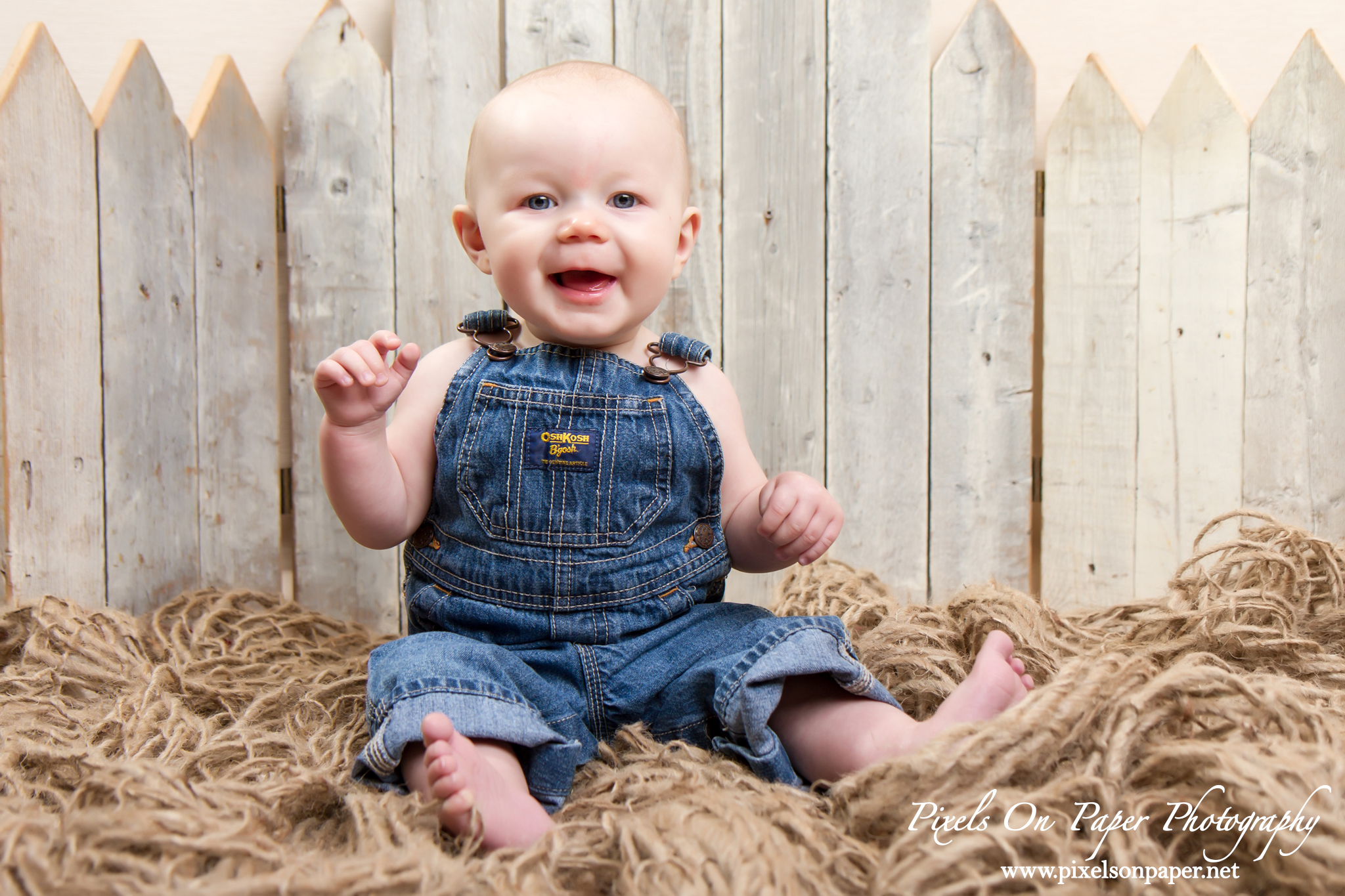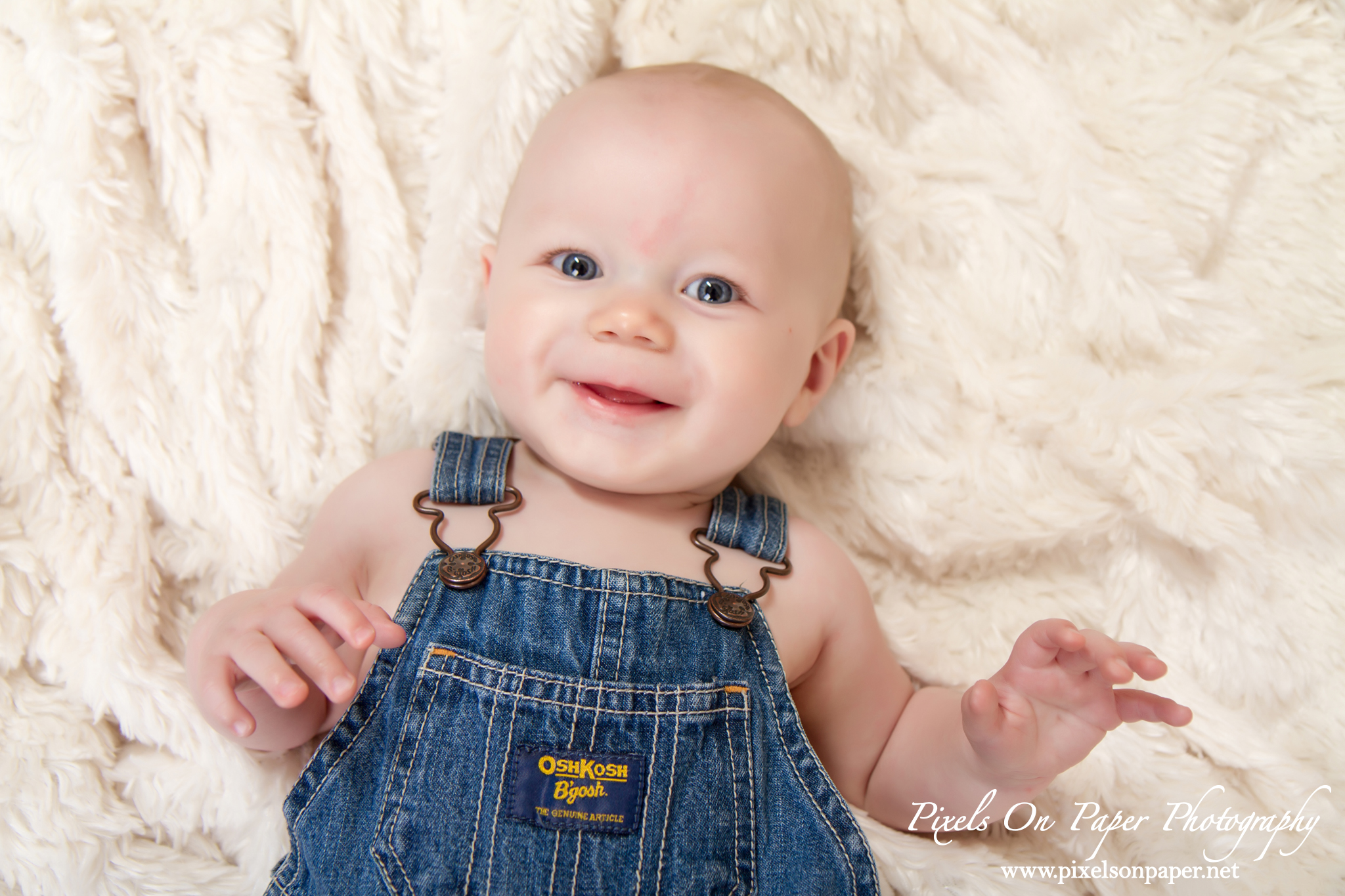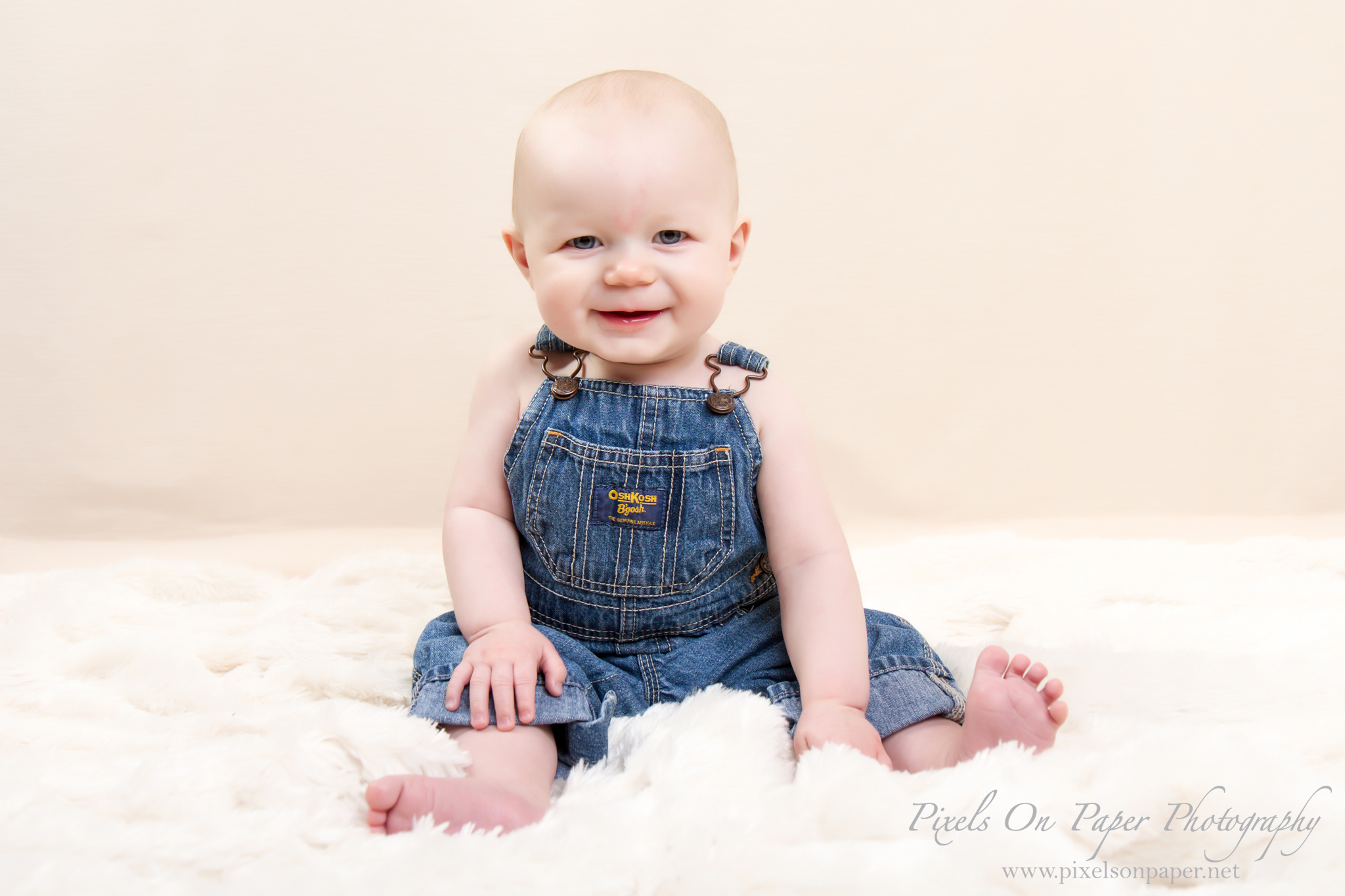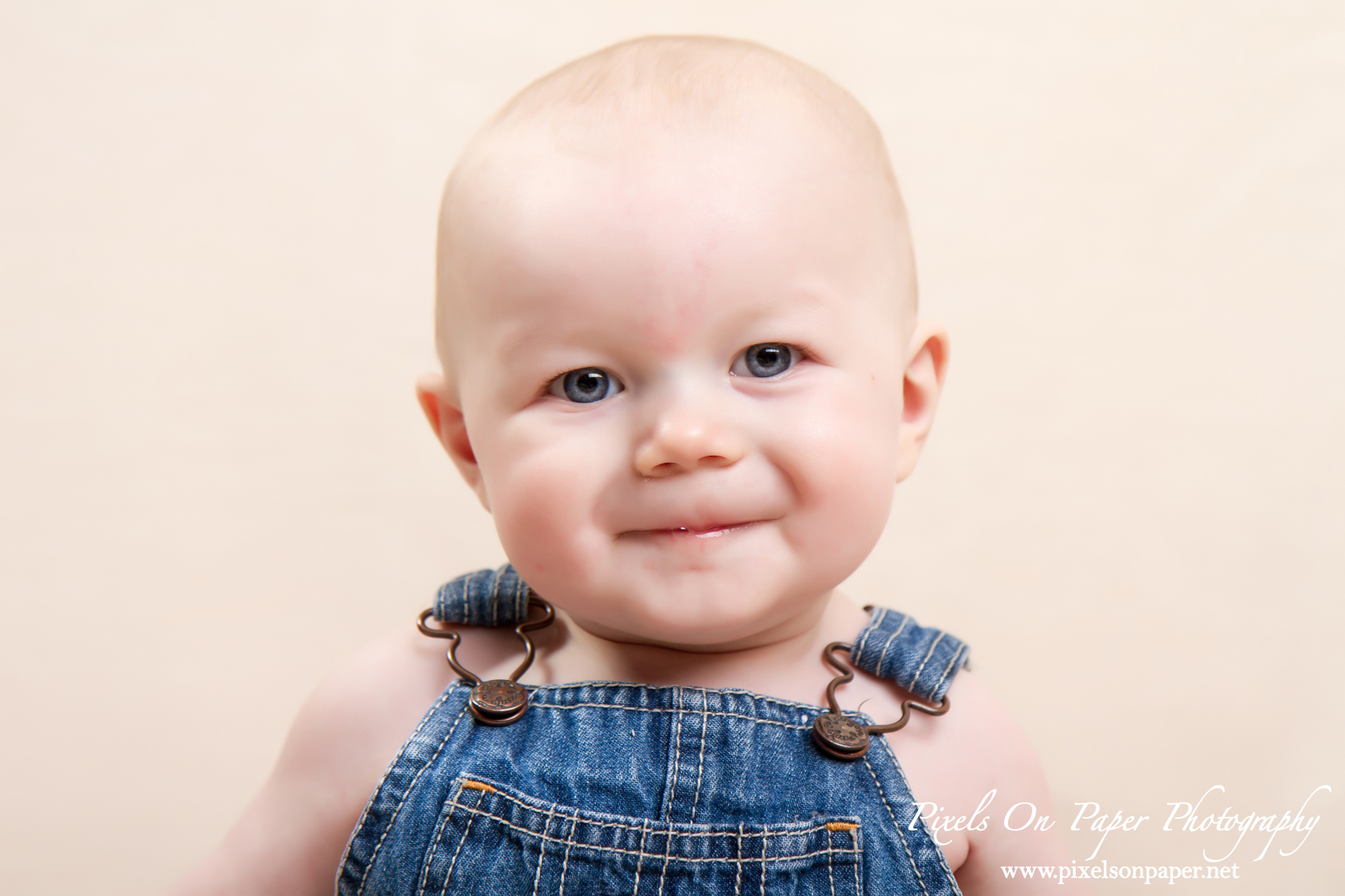 He's thinking, processing, gesturing, grinning and for all we know making trades over the phone with a savvy broker who speaks fluent Baby. Perfect skin and working bubbles, Jaxon shines with that kind of inner light that comes from no worries. His grandmother saw these portraits and said: "How beautifully done! These show his  personality so well." And his mom thanked me for being "so patient and loving with Jaxon." I love what I do. I love the families and the squealing newborns, the 6 month old squishies, the siblings and the crawling and everything that comes after. I cannot wait to see him at his first birthday. Maybe he'll let his brother come along!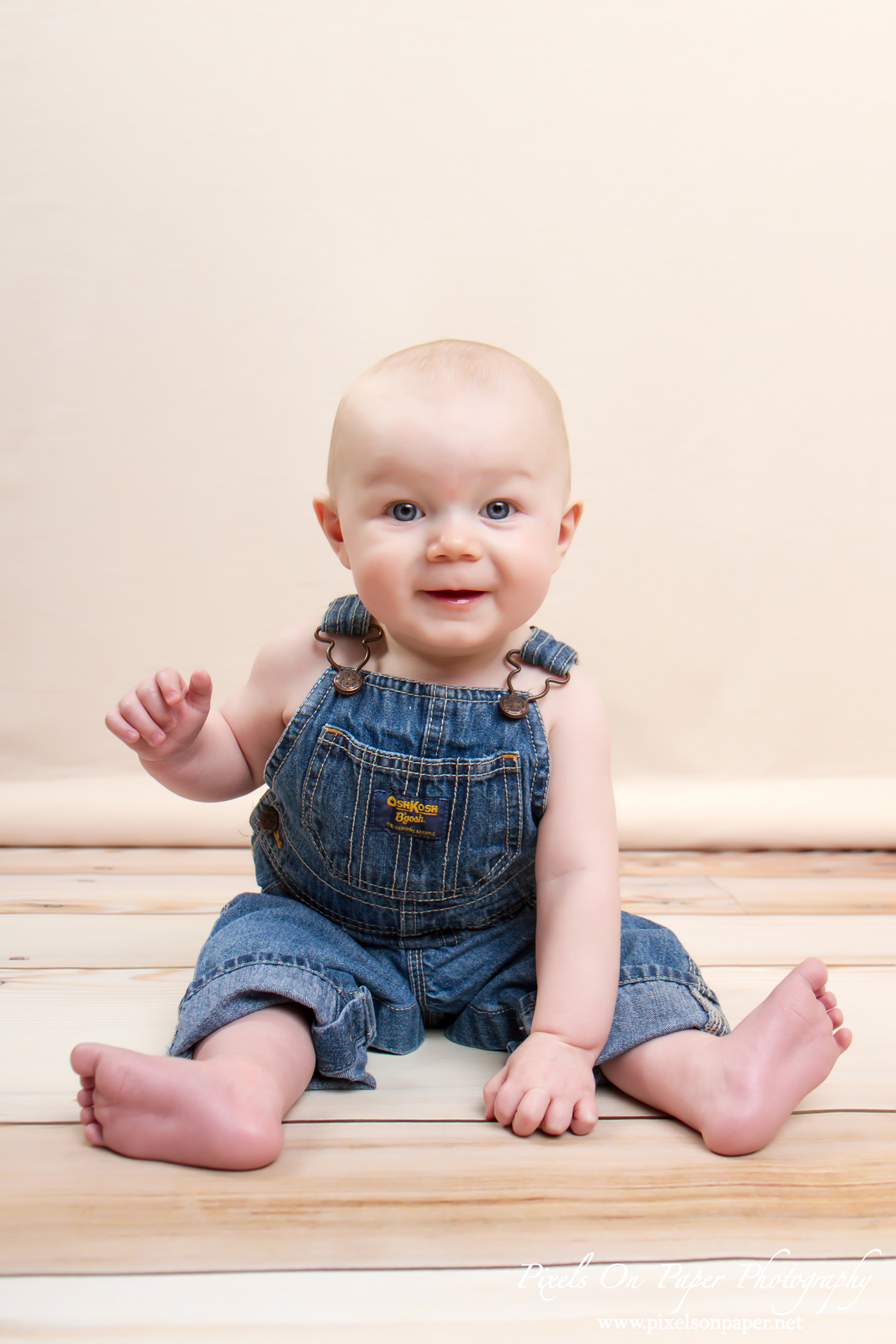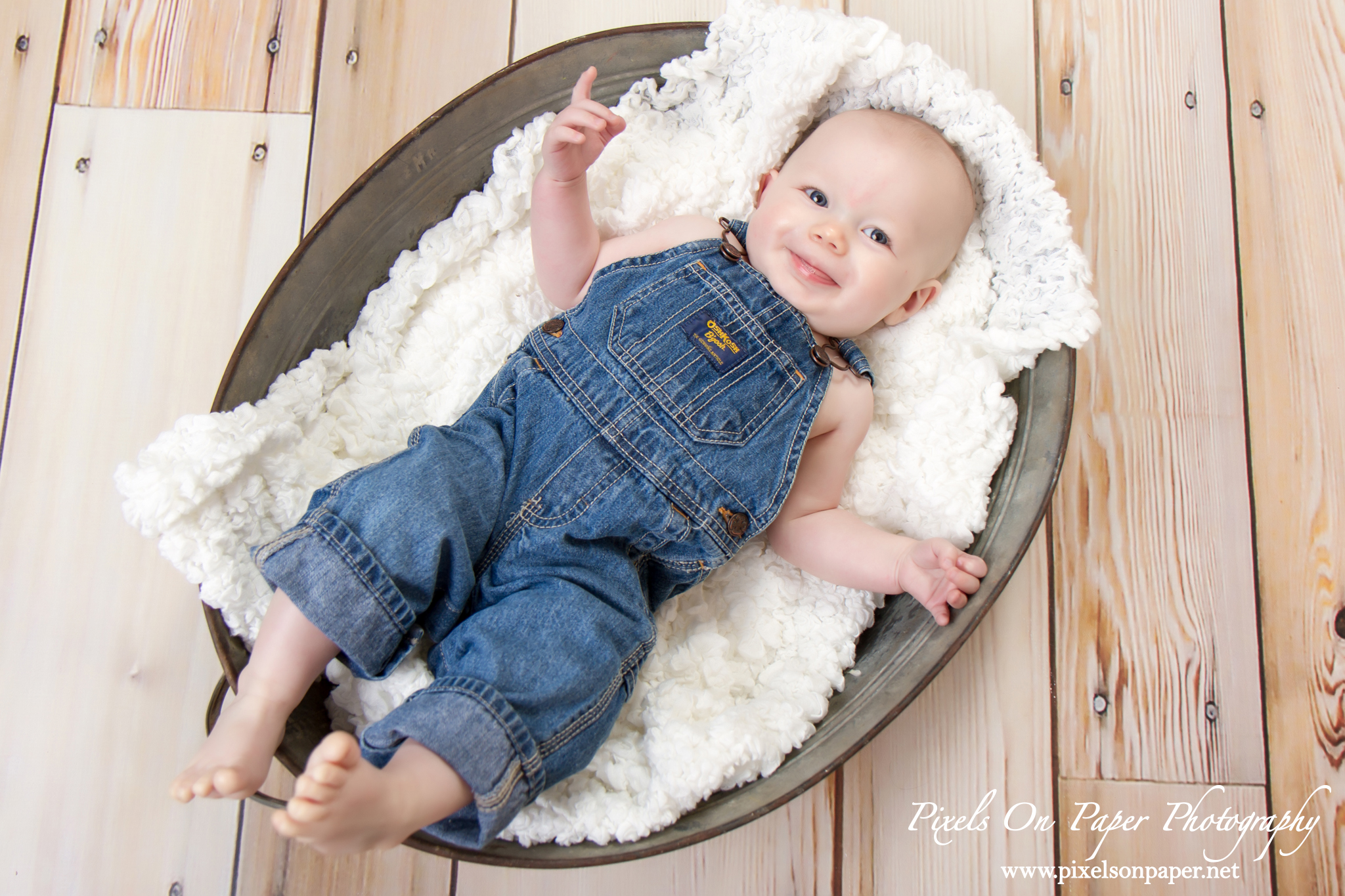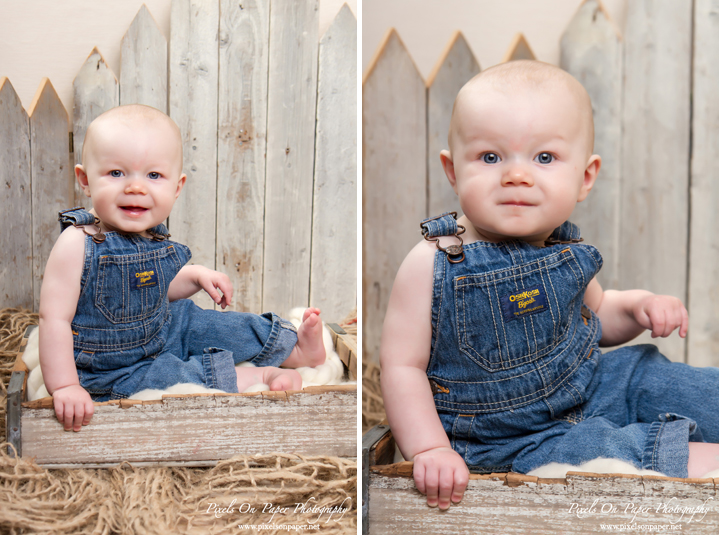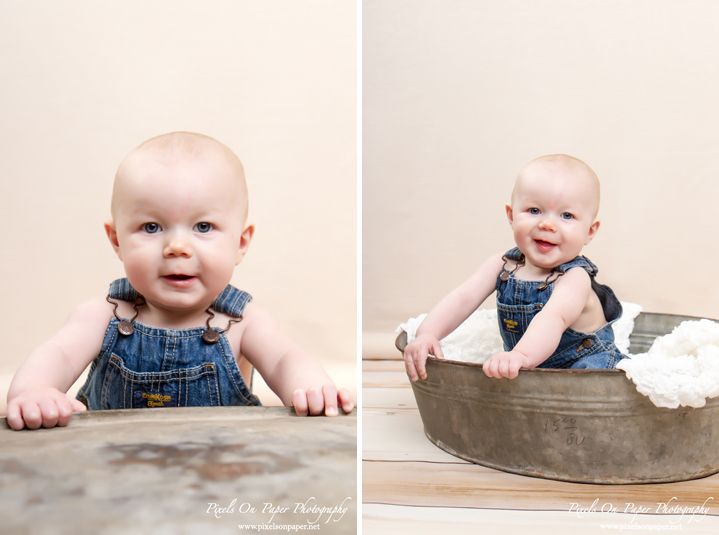 We love family portraits whether they are set in the studio, the great outdoors, a specific location like the mountains or high country, or on our property in our outdoor portrait garden. Pixels on Paper photographs, engagements and weddings, brides, and special events and portraits  of all kinds in our Wilkesboro, NC studio. We would be honored to meet with you, learn about you and your family and be a part of taking special portraits that will become, we hope, family heirlooms.
Save
Save
Save
Save
Save
Save