Bailey and Phillip live in the Raleigh Durham area, are getting married in Charlotte, but wanted engagement photos in a much more tranquil location in the Blue Ridge mountains of NC.  Spending time with these two in a beautiful outdoor setting and playing with their fur baby, a gorgeous  German Shepherd named Bongo, made it easy to see why they are so in love.  No matter how uncomfortable a couple is in front of our camera, being totally in to each other puts everyone at ease. The way Bailey beams with happiness and is filled with laughter by Phillip's simple touch is obvious in the candid photos. And Phillip's ADD tendencies were hilarious and reminded me of Ryan, especially when there is a dog to pester and play with.
Engagement photos are a great way to get to know our couples making it more fun and easy going on the wedding day.  What I know for sure is that I can totally see myself hanging out with these two and Bongo anytime!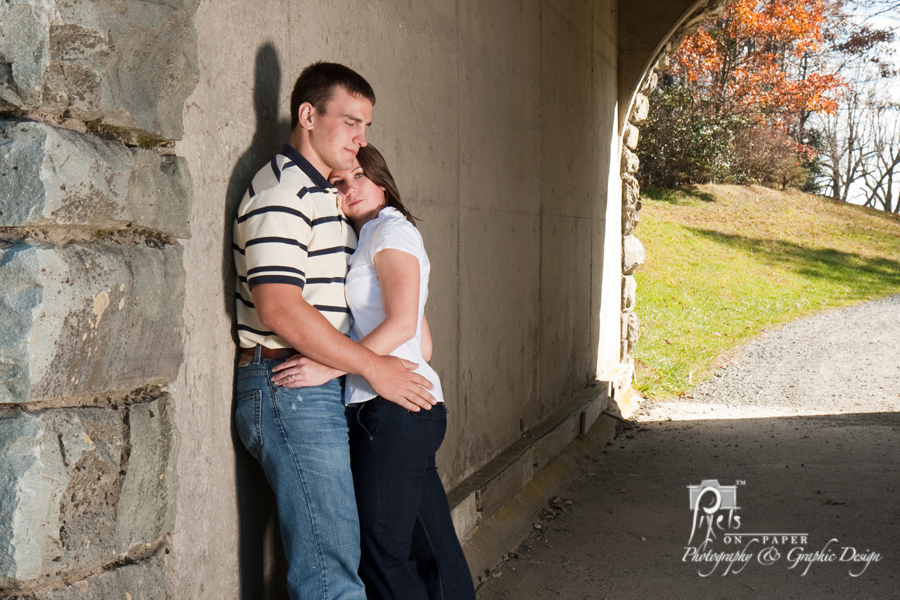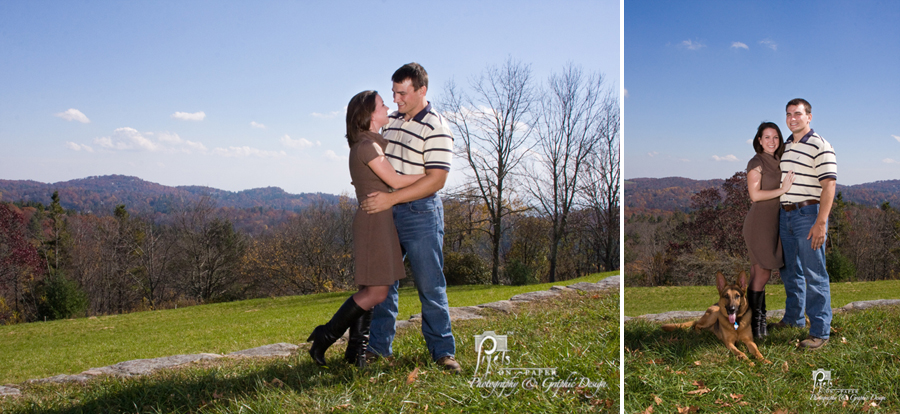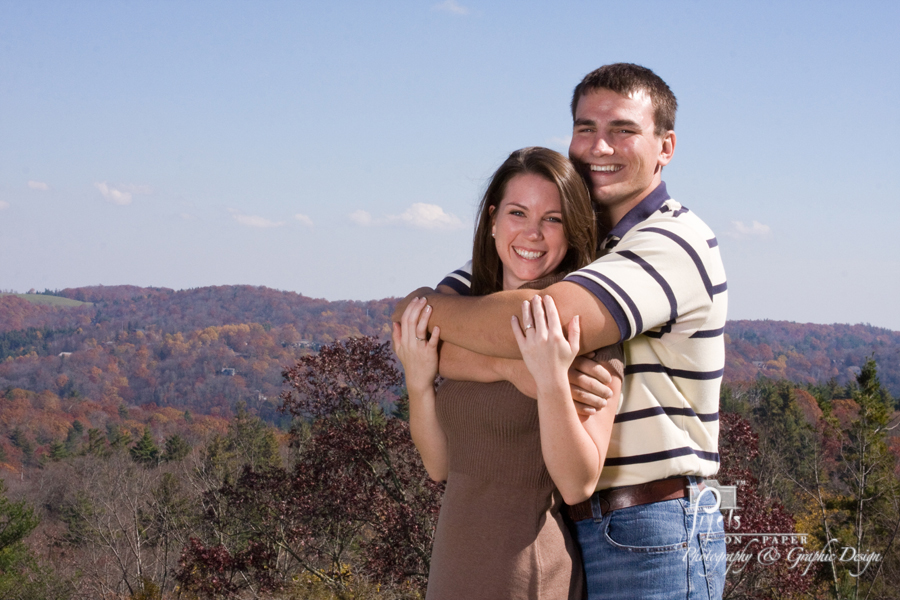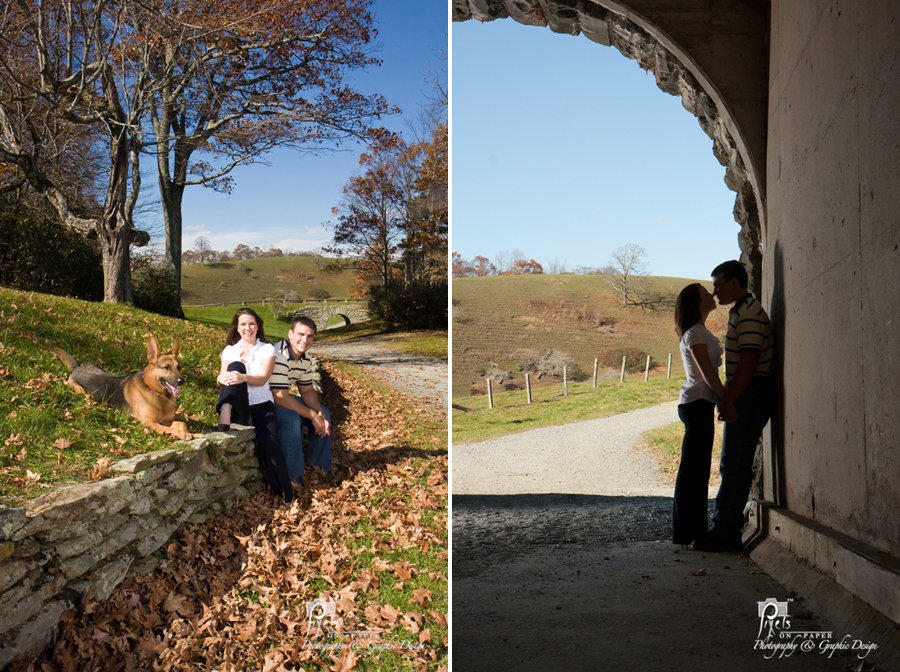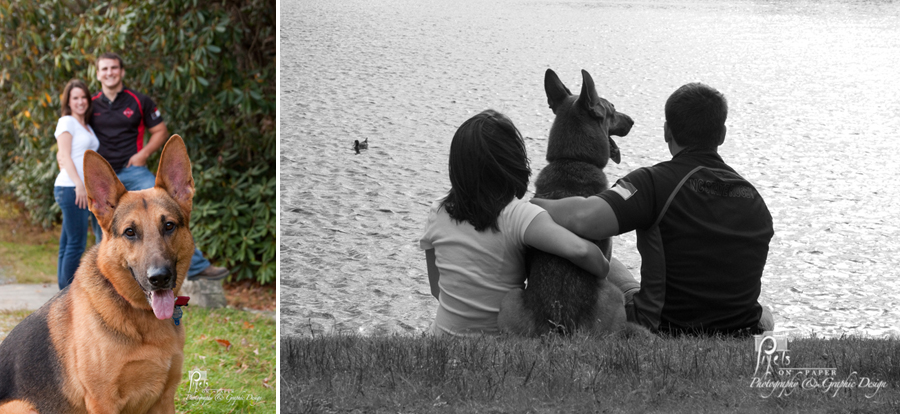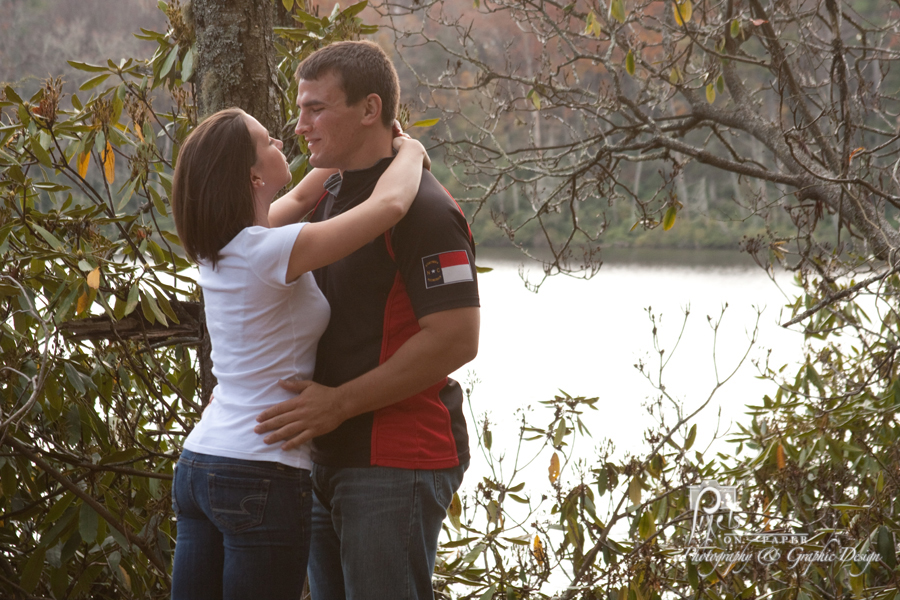 View these and more engagement pictures on our website and on our facebook page.
This work is licensed under a Creative Commons Attribution-NonCommercial-NoDerivs 3.0 United States License.