"There's a lot of things you need to get across this universe.
Warp drive… wormhole refractors…
You know the thing you need most of all? You need a hand to hold."
— The Doctor, Season 6, Episode 6 of Dr. Who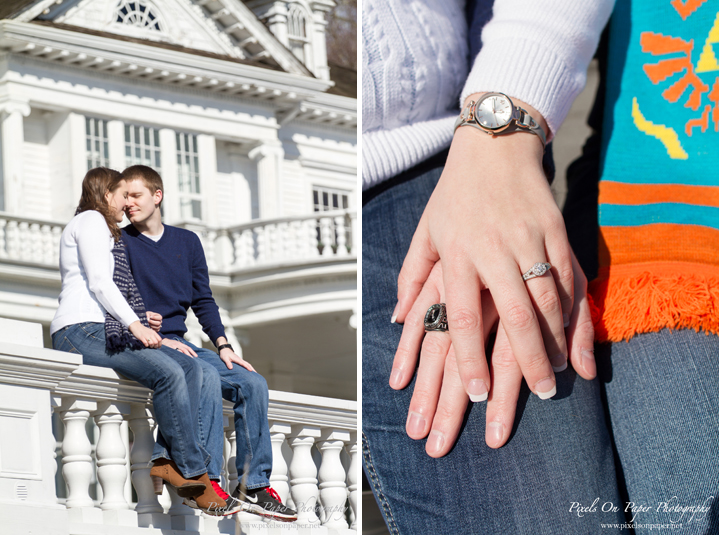 These two are die hard fans of Dr. Who. "Who? Precisely." No kidding, their wedding color is Dr. Who blue.
Meet Kyle and Elizabeth. They are gamers and voracious readers. They love Disney and are easily one of the most interesting couples we've ever photographed. And interesting isn't a euphemism for "we don't understand them." We do understand them. They are singular and share the same interests, goals and loves and they are…..in love. What's fun, as an "old married couple" who still adore each other, is knowing that what's ahead for them is going to be the ride of their lives, starting with their March 2016 wedding and WE. CANNOT. WAIT.
But let's set the stage. They met while both were employed at Gamestop in Boone, NC and after realizing how much fun they had working together, they also realized how much they had in common….. which led to wanting to be together all the time …. which led to the biggest epiphany: "We are an US." It was only a matter of time. They both love games, as I mentioned, they have favorite books and authors they're devoted to. [To wit: Elizabeth has multiple copies of Black Beauty and couldn't decide which edition to use for our photo session.] In fact, while shooting the photos of them with their favorite books, we feel confident that they weren't posing for us – they were actually reading. Each wedding party member was asked to name their favorite book of all time and pages of those books will create the bouquets and boutonnieres for the wedding day. How incredibly cool is that? We got a sneak peek of a bouquet during Elizabeth's bridal portrait session and let's just say, it's amazing!
The details for their March wedding don't just encompass the things they share as a couple with their friends, but also include family heirlooms and traditions. Elizabeth will be carrying a small silver purse and locket when she walks down the aisle and will wear pearls just as her mother did at her wedding. Kyle's family has a tradition of dancing as married couples from oldest to youngest and then sharing wisdom during the reception. It's a nice mix of old and new that is going to make this wedding – and marriage – work.
Harry Potter and Dr. Who scarves made an appearance in photos and these two were naturally candid in front of the camera and totally into one another. Kyle loves photography and not until the end of the day did we know that he came to the session with lots of photo-related concerns and thoughts in mind. At the end of our session he told us that we had taken care of everything and fulfilled all his ideas even better than he had envisioned. It's a great feeling to know that we're intuiting before we set up the first shot and it's why we spend so much time getting to know our clients. We always ask tons of non-photography related questions for this very reason, and the answers allow us to create images that are personal and truly reflect our subjects.
Like the good Doctor, we too are hopers of far-flung hopes, but before we get too far down the road, let's celebrate the now. We're excited about the wedding and reception of Elizabeth and Kyle, with the bouquets of sonnets, board and electronic games at the reception, emblems of their beloved interests and family mementos – it should be a wild and beautiful ride.
"When you're a kid, they tell you it's all… Grow up, get a job, get married, get a house, have a kid, and that's it. But the truth is, the world is so much stranger than that. It's so much darker. And so much madder. And so much better."
— Elton Pope, Dr. Who, Season 2, Episode 10.