There are so many things we love about Erin, most of which is her gorgeous smile and just being in her company. It's contagious. She has this energy about her that makes you feel at ease and smile right along with her.  She even managed to get us caught up in the daily wedding count-down! The opportunity to photograph her bridal photos gave us that much more time to feel her joy and her excitement.  She was positively glowing from the moment she sat down in the makeup chair and then radiating even more joy when she slipped into the dress.
On her own, Erin opted for a more natural photo location knowing that she had chosen modern and urban settings for their engagement photos and wedding day.  Mikah Leon at the US National Whitewater Center gave us free reign to do our thing. If you are around Erin any length of time you will find out she is a huge HUGE Tar Heels fan. She came to our shoot with more Carolina Blue props than I could even imagine along with a special little Lady Bug that now holds a very sentimental place in our heart.
Since Erin married her "Sugar Butt" on Saturday we can now happily share our creative photography style in these bridal photos.  Thanks Erin for sharing your joy. Enjoy!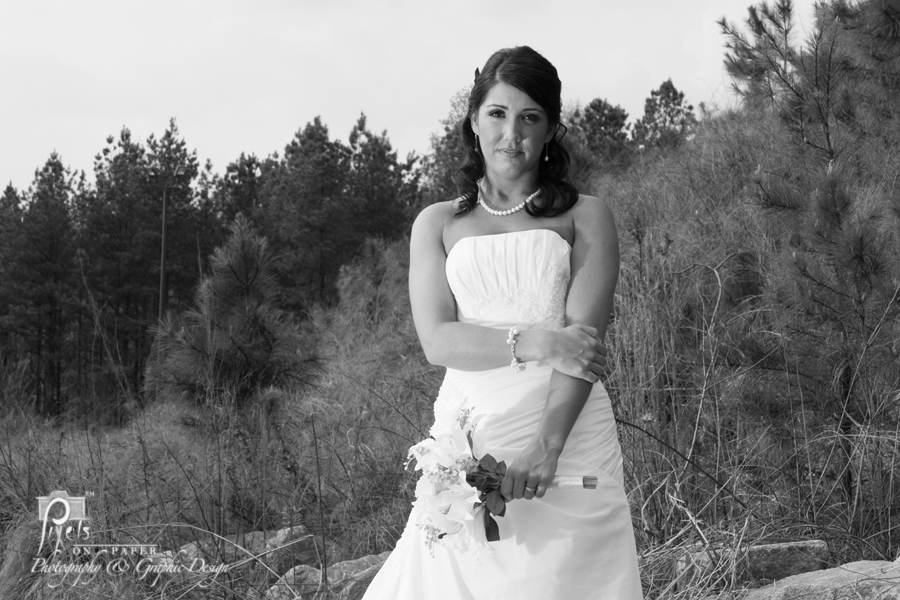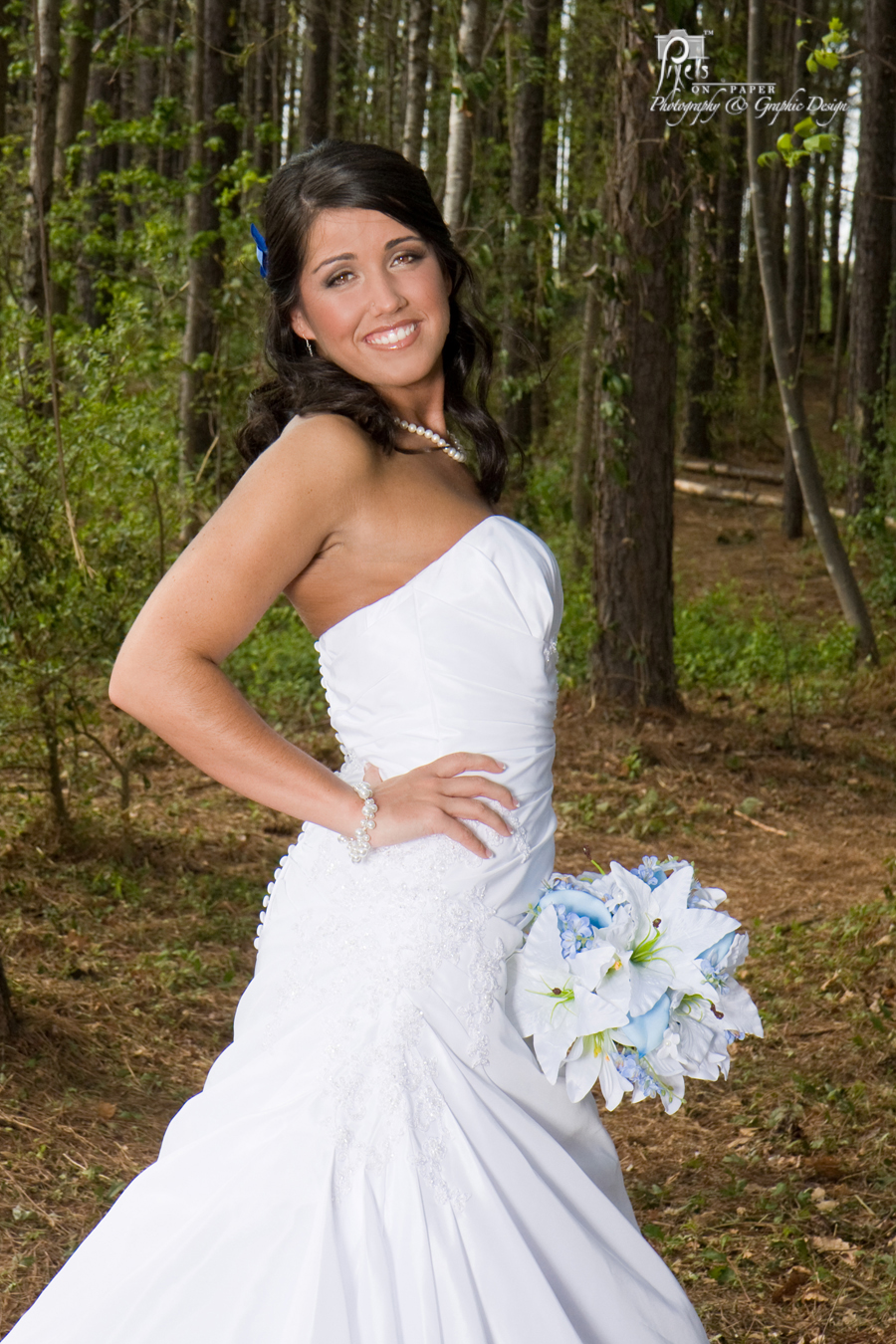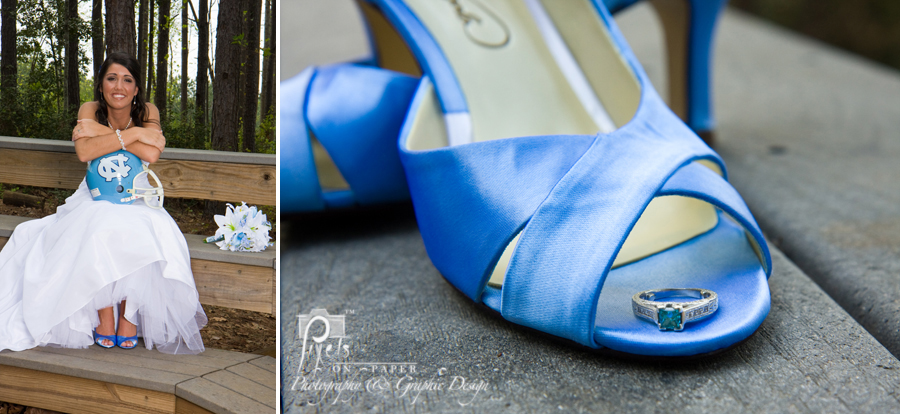 This next bridal photo was Erin's favorite that she displayed at the wedding reception.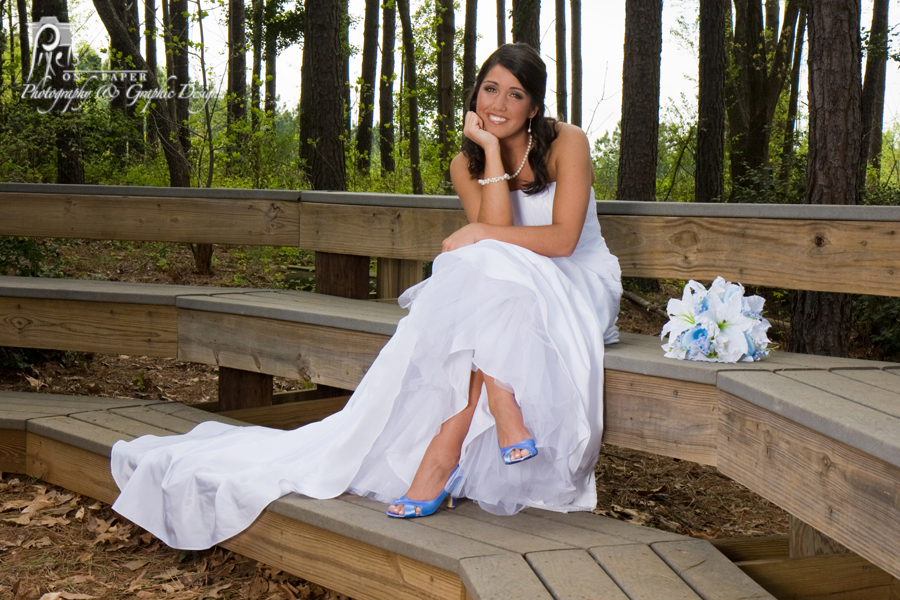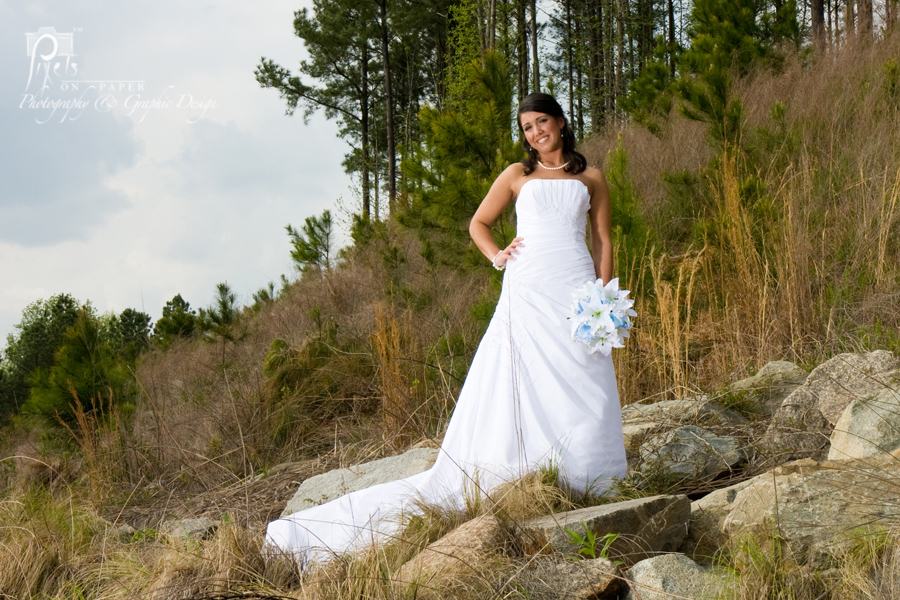 Erin and Brad had rally towels custom printed for wedding guests to use during their wedding reception exit. Wait until you see the photo of them in use!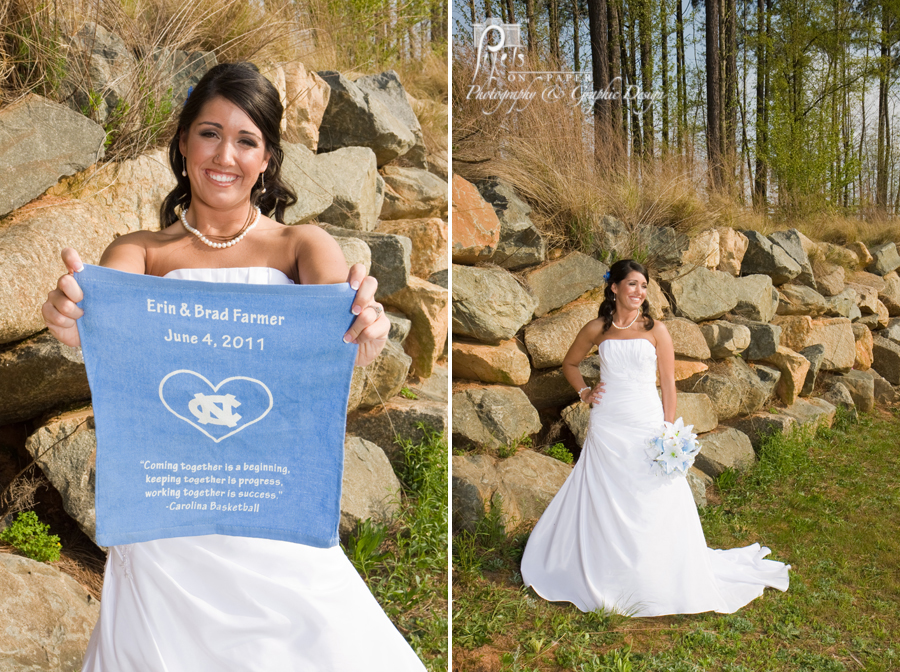 Erin's makeup was done on site by  the wonderful Kelsey Bunzey. In case you missed our earlier post on Kelsey's work, check it out again here.
Other thanks go to:
Mikah Leon at the US National Whitewater Center for letting us shot on location and photograph many of their weddings.
Hair: Nicole Bartlett of Happily Forever After
Dress: David's Bridal
Photography: Pixels On Paper
This work is licensed under a Creative Commons Attribution-NonCommercial-NoDerivs 3.0 United States License.