Heather and Jason are super casual and relaxed. They live in Asheville and both absolutely love to be outdoors spending a lot of their free time fishing in the mountains or working in their garden. Heather changed her mind only a matter of weeks before their wedding date and decided to have engagement pictures taken with us so that they would be more comfortable in front of our cameras on the day of the wedding.  This is absolutely one of the best reasons to have engagement photos. Not only does it give us all a chance to get to know each other but its good practice and a lot of fun. If you're the least be anxious about having your photo taken a portrait session will help relieve those worries and fears.  We also always  recommend that its a setting where you could normally be found so that years down the road your not looking at a photo in an insignificant place or activity.
We're looking forward to being in Asheville at the end of August to photograph Heather and Jason's outdoor wedding pictures at Claxton Farm.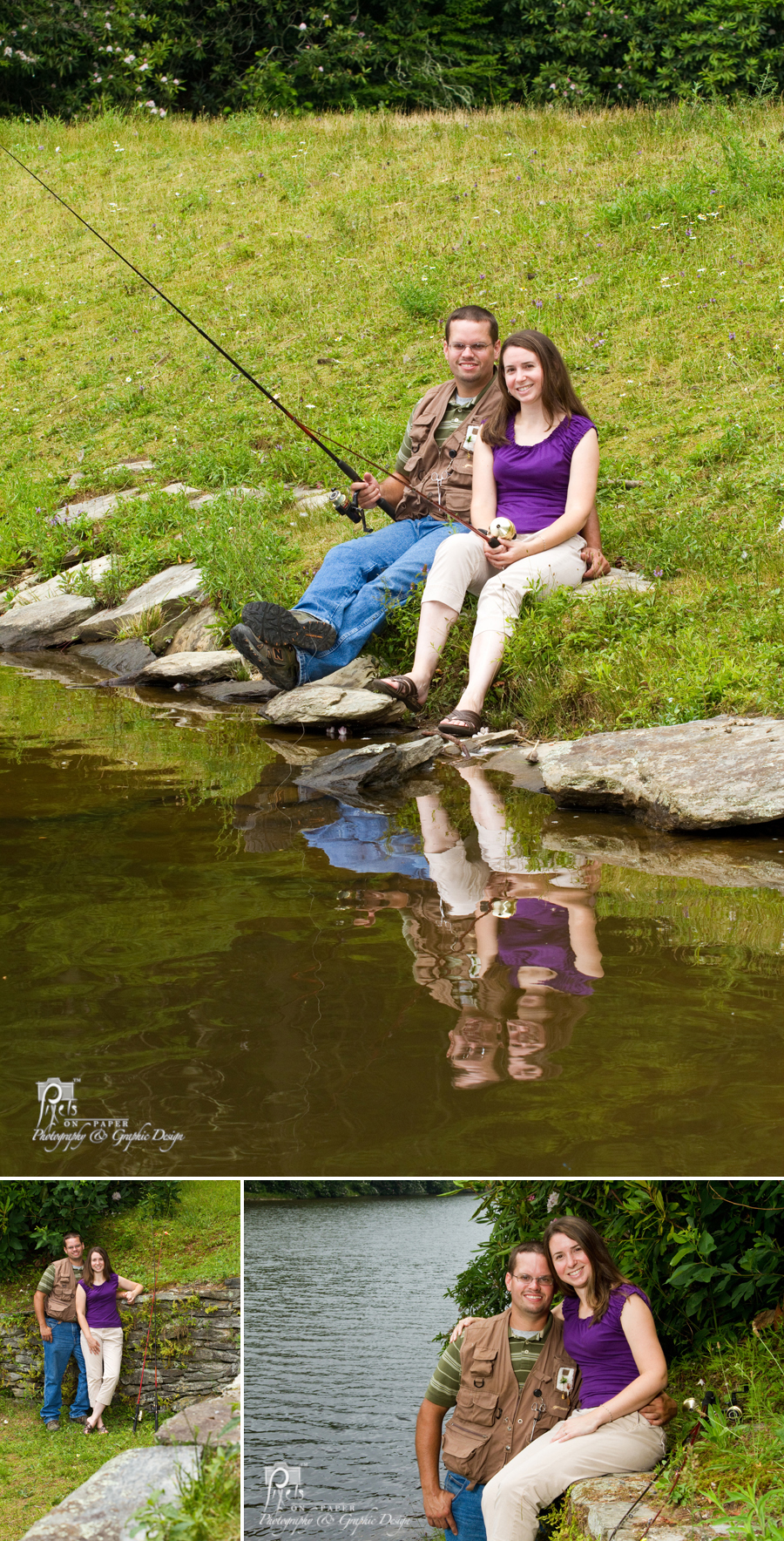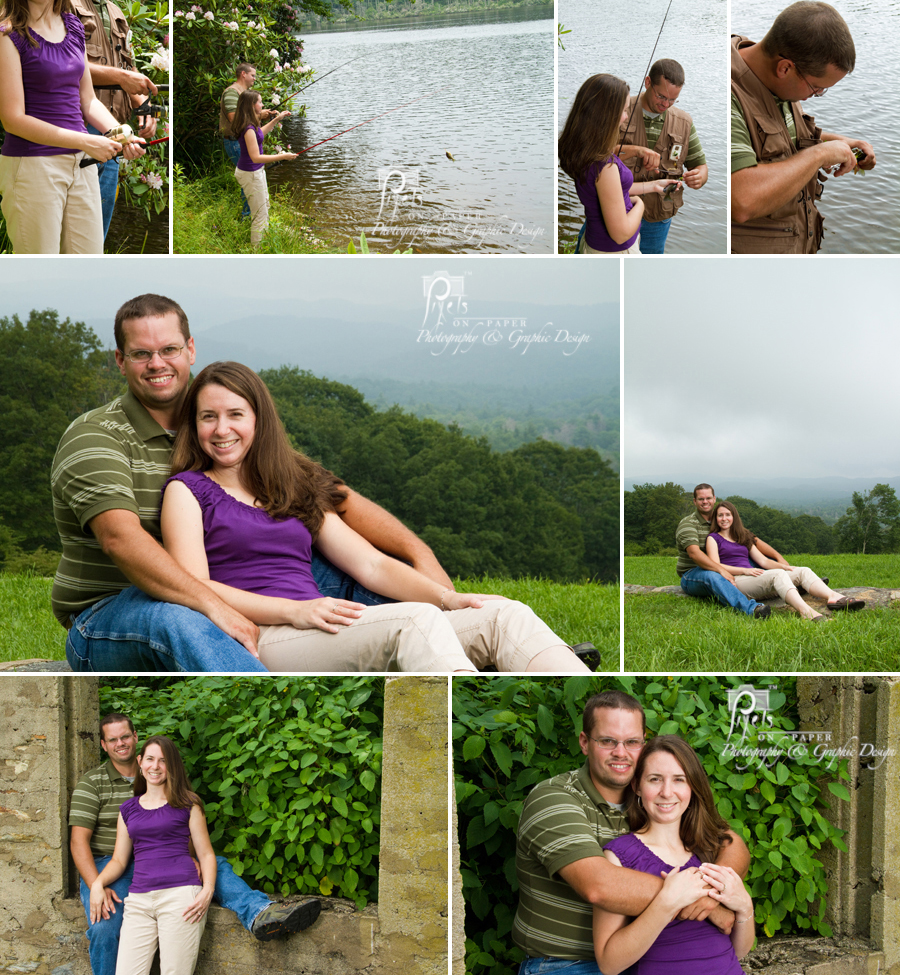 View more of our work on our website at www.pixelsonpaper.biz.
This work is licensed under a Creative Commons Attribution-NonCommercial-NoDerivs 3.0 United States License.