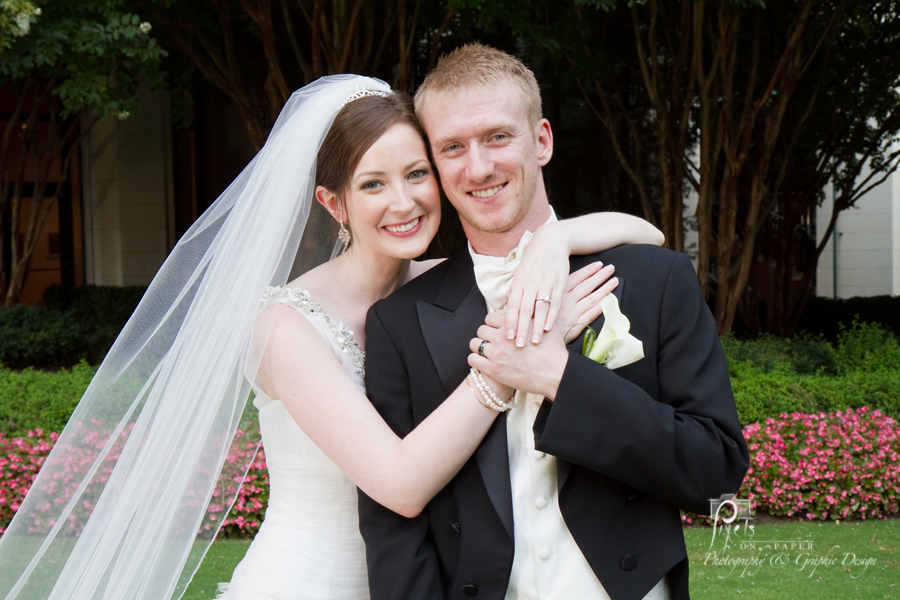 Jeremy and Meghan were married on what turned out to be the hottest day on record in Charlotte, a measly 106 degrees. That did not put a damper on the wedding day though, like true champs they both pushed through and we were able to capture stunning photographs of the amazing couple even in the outside heat. The ceremony was held at St. Peter's Catholic Church in uptown Charlotte, and was a great blend of traditional and loving family touches. Both Meghan's brother and father sang solos during the ceremony completely filled with emotion that brought chills. Family figured in other places as well with their nieces as flower girls and their nephew as ring bearer. When the ceremony concluded, just prior to the big kiss, the couple were greeted by a bag piper in the aisle who was there as a surprise for them as homage to their Irish background. Once outside the church, in lieu of a late night exit, the celebration continued as they were greeted by family and friends with pompoms in the wedding colors of purple and gold.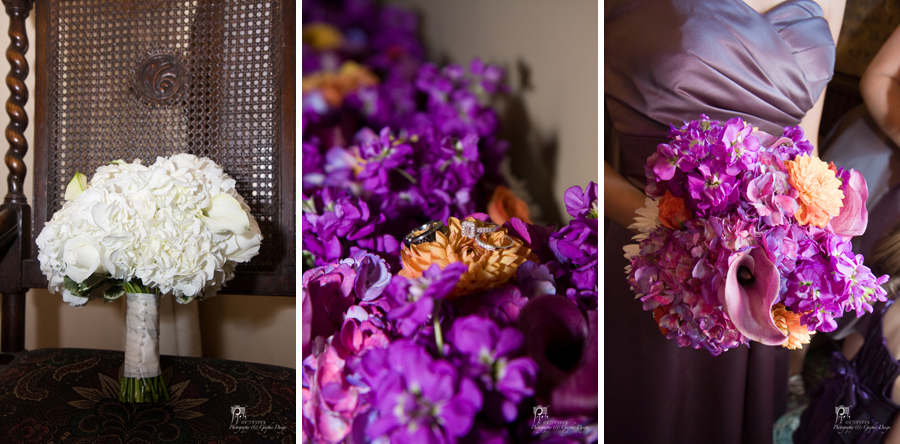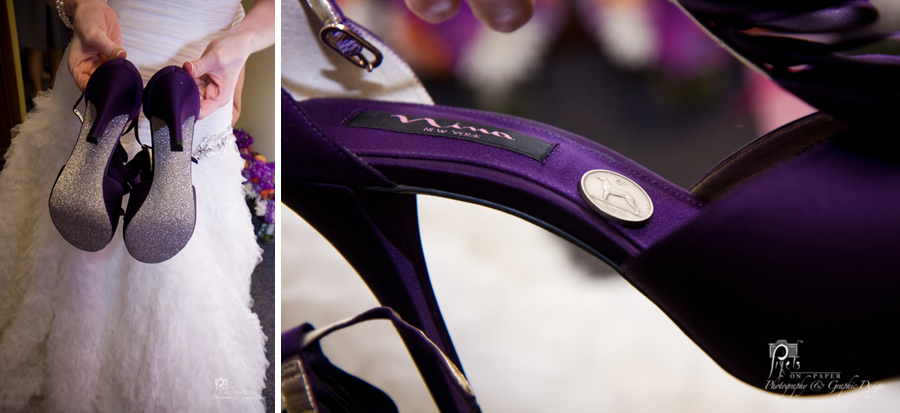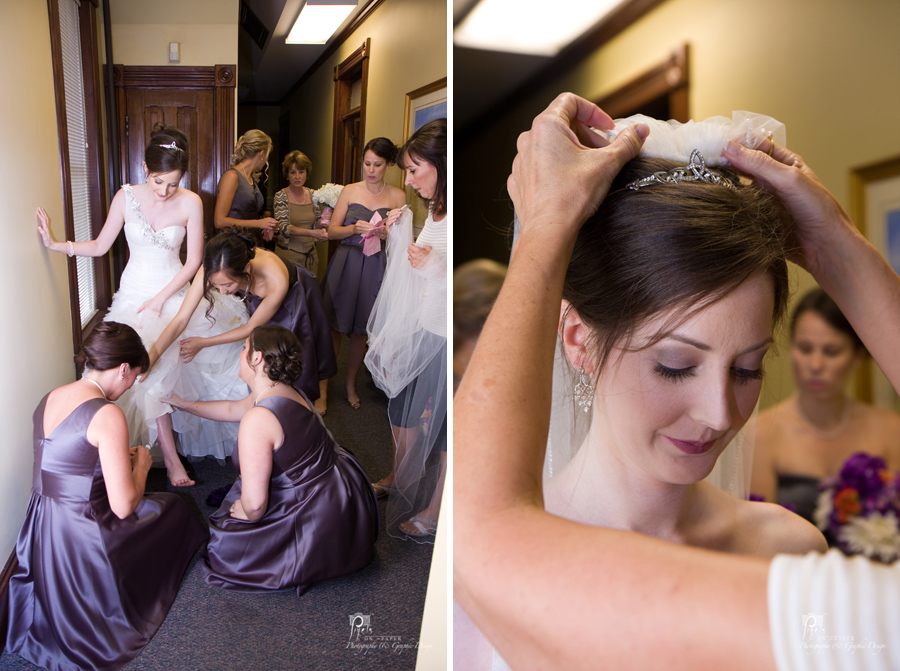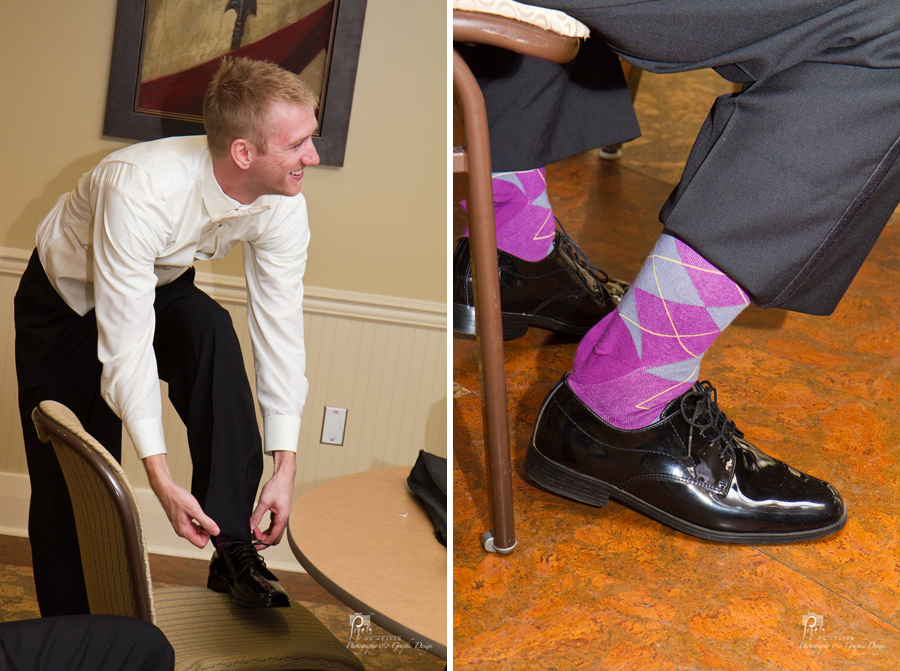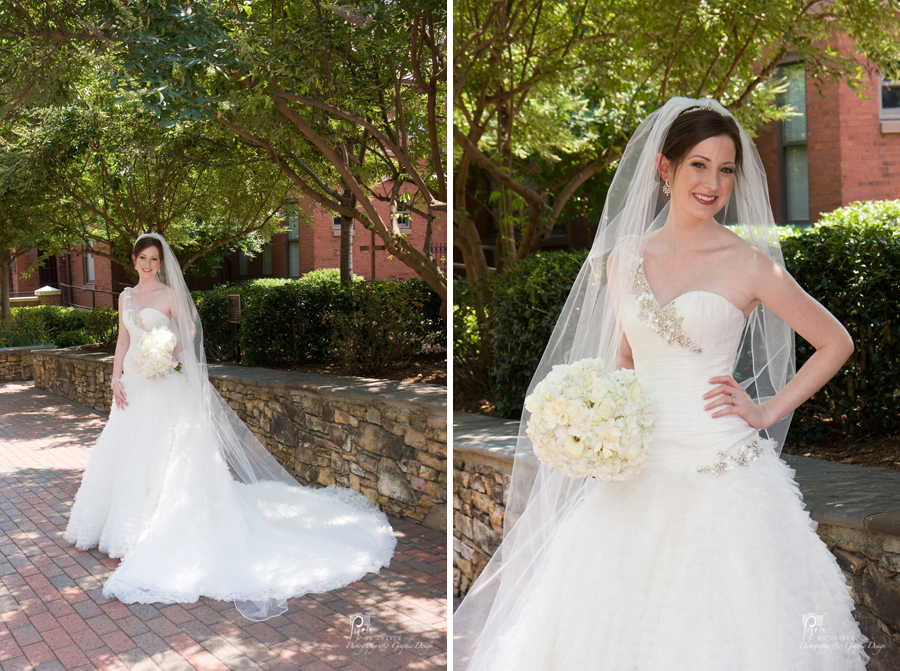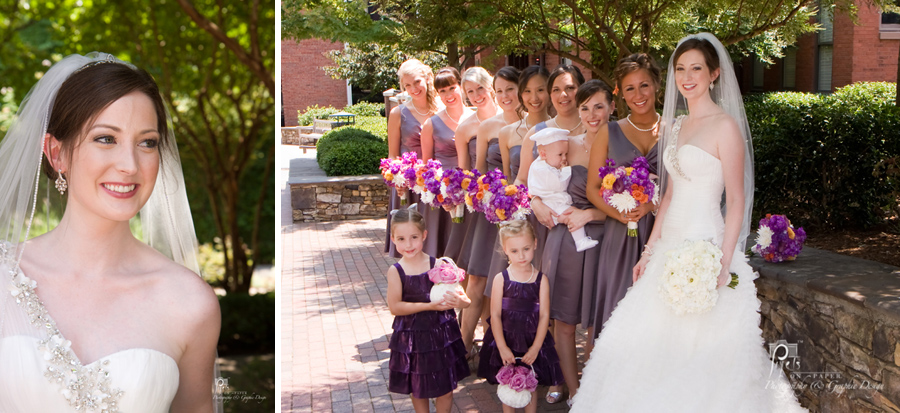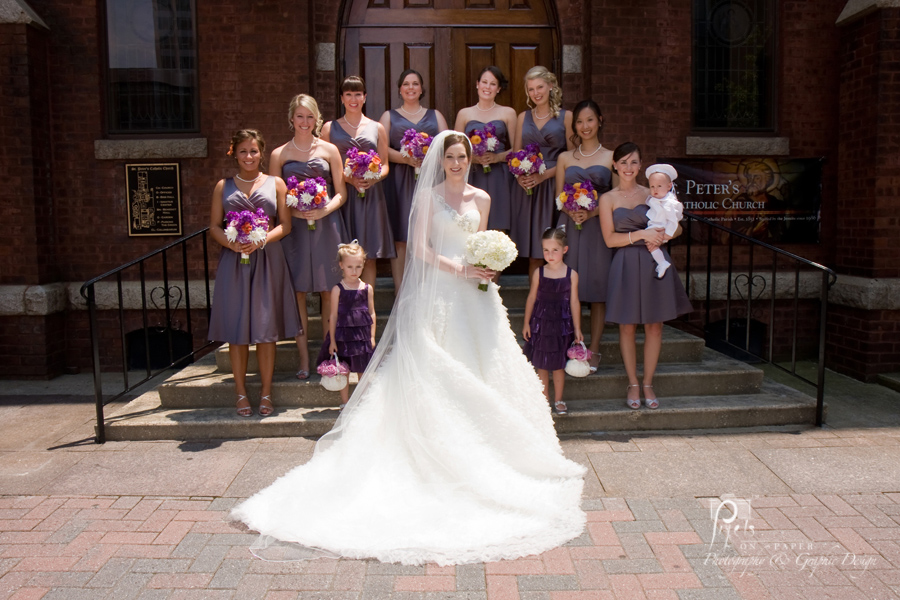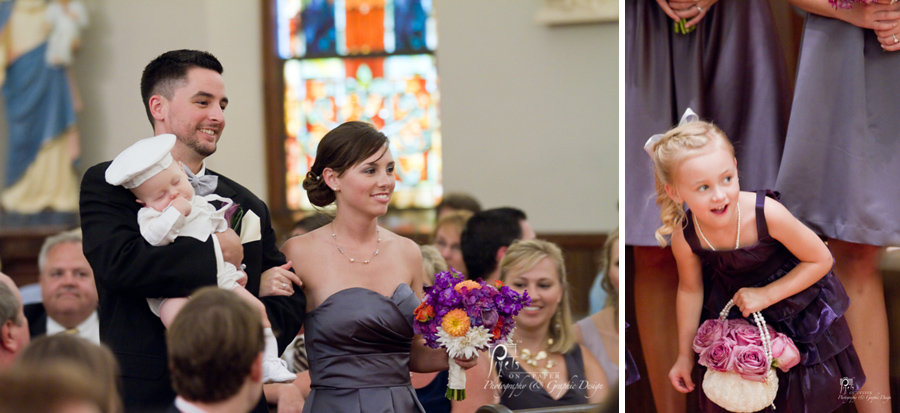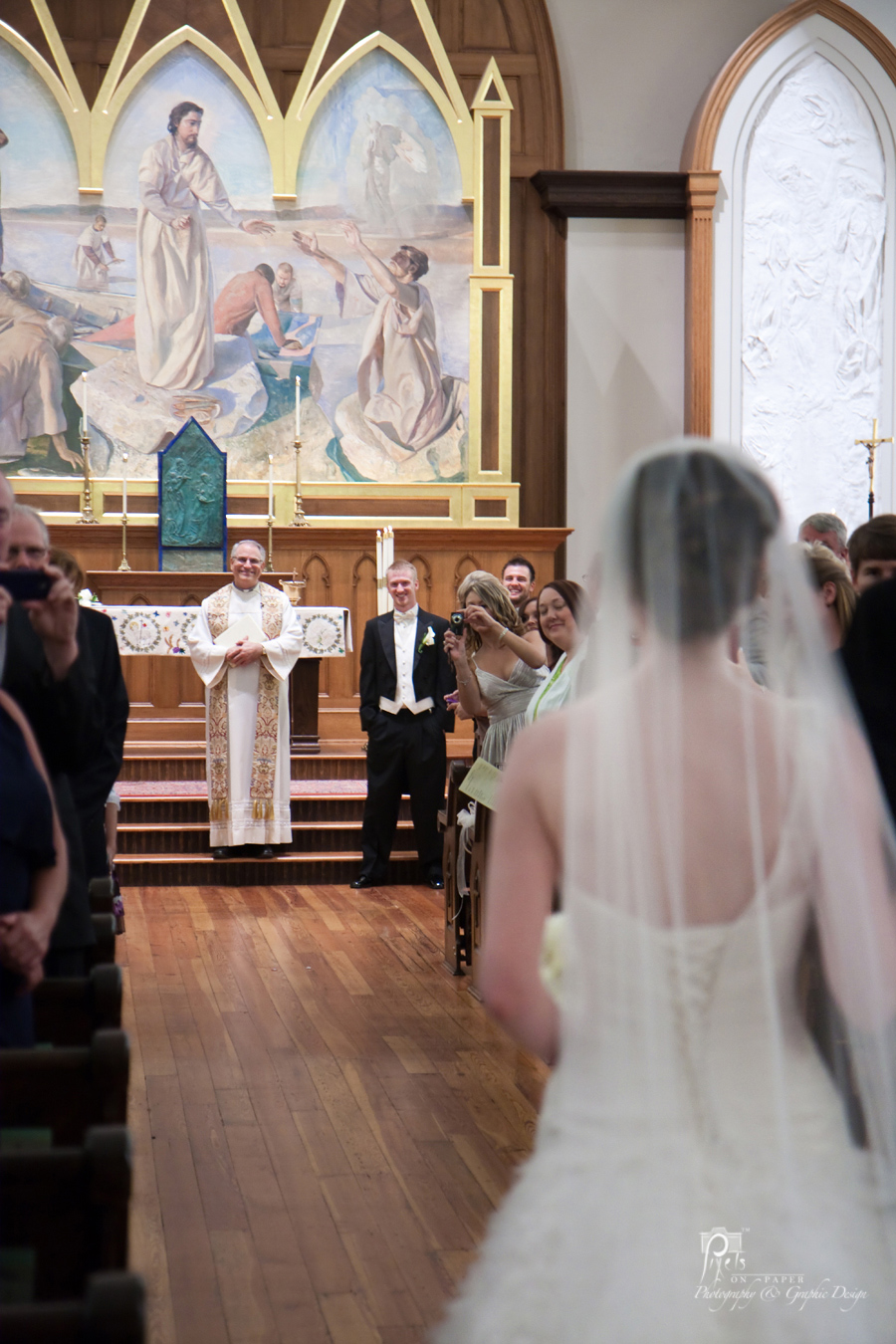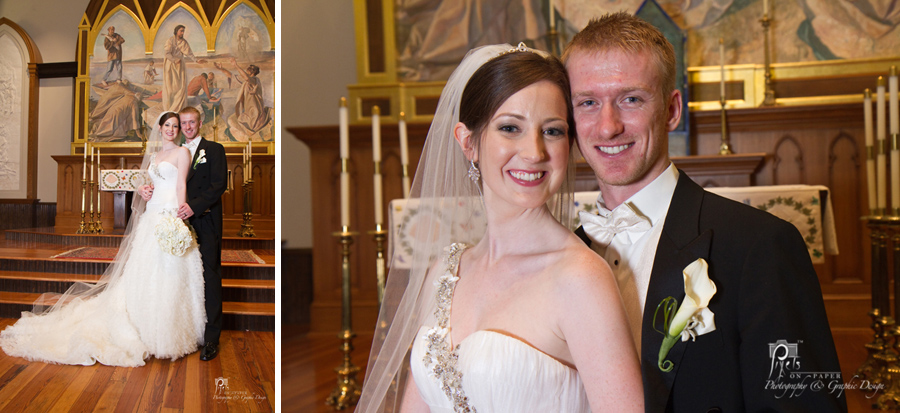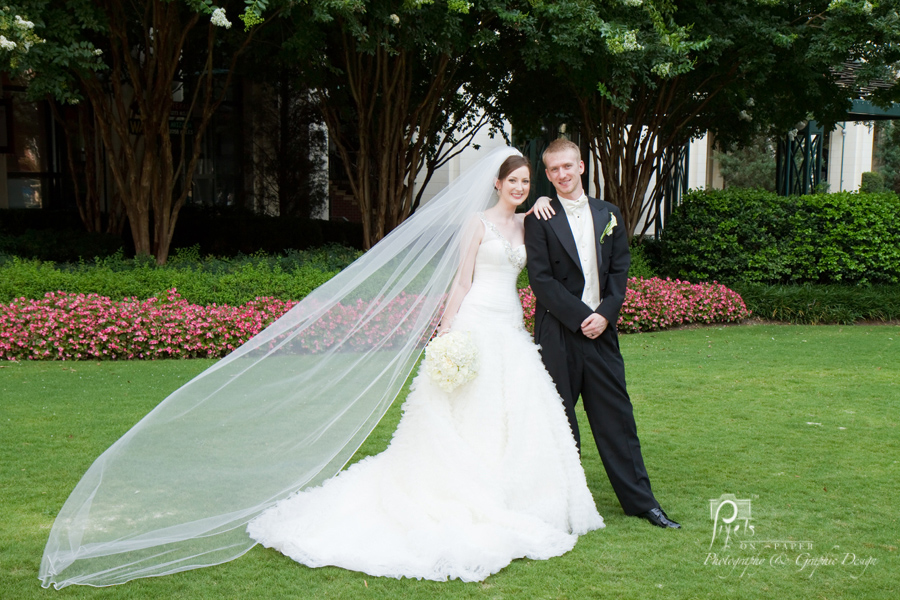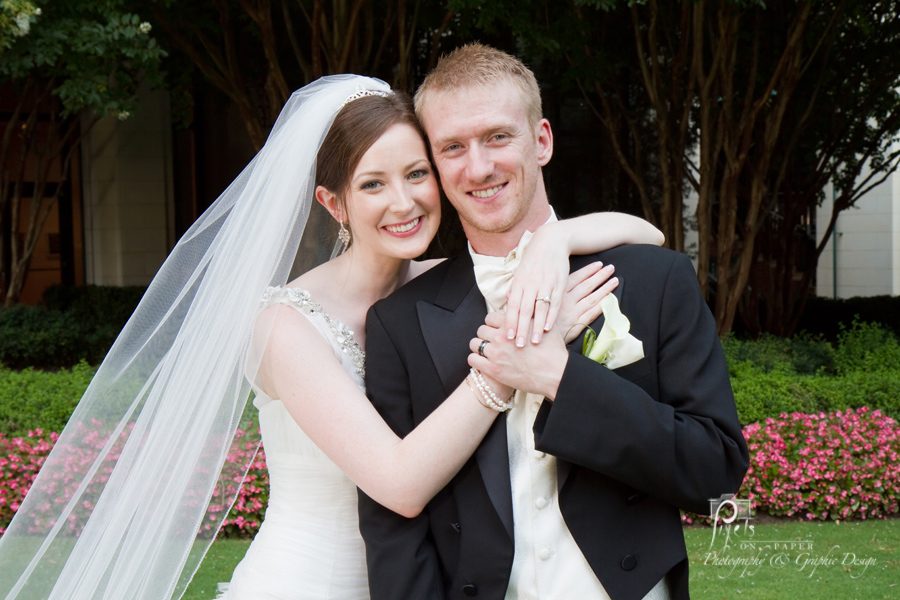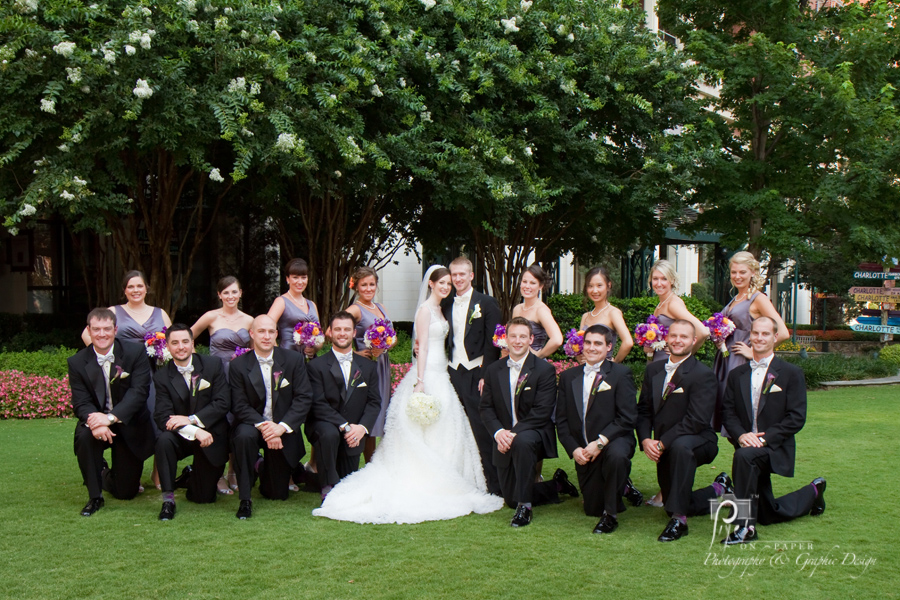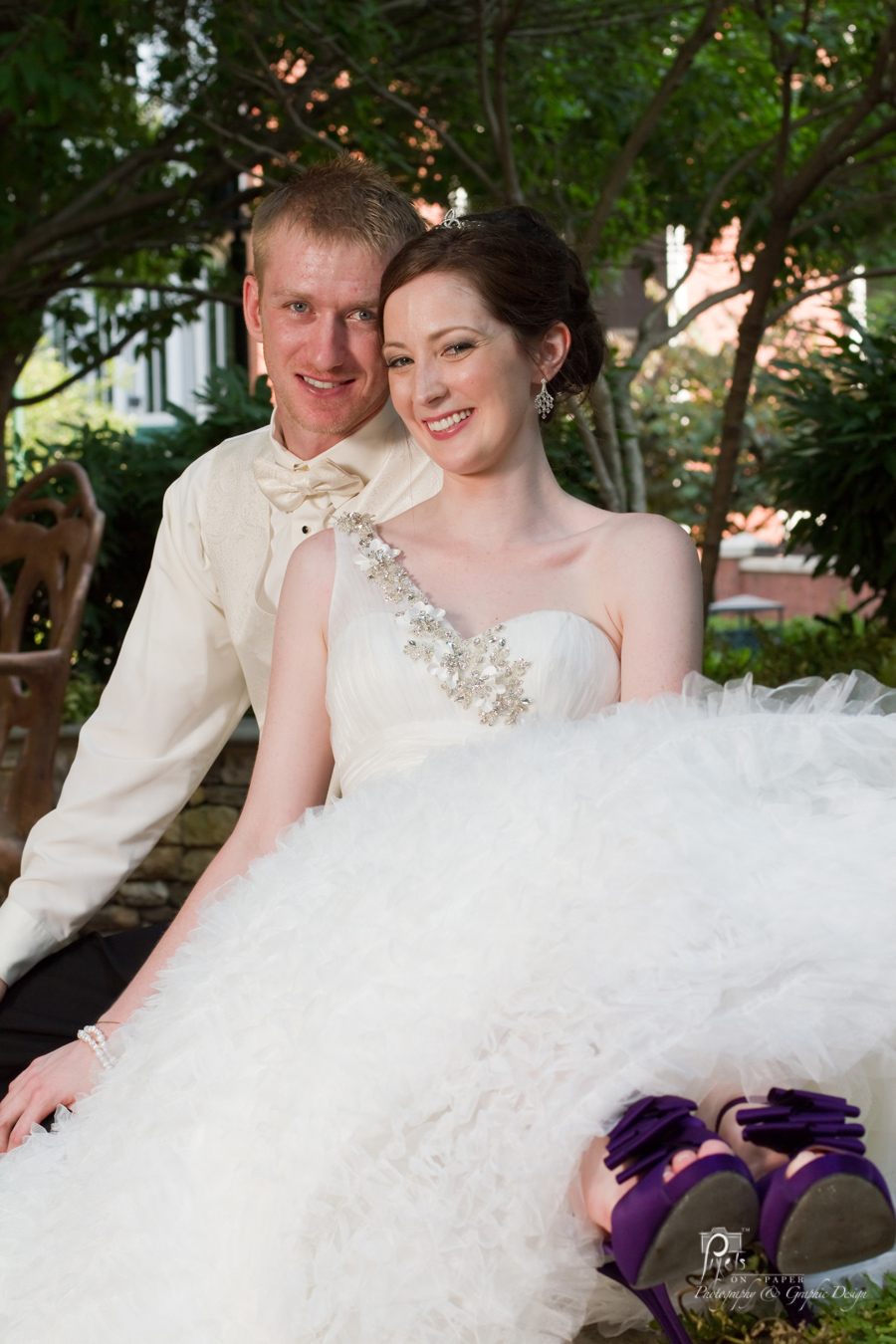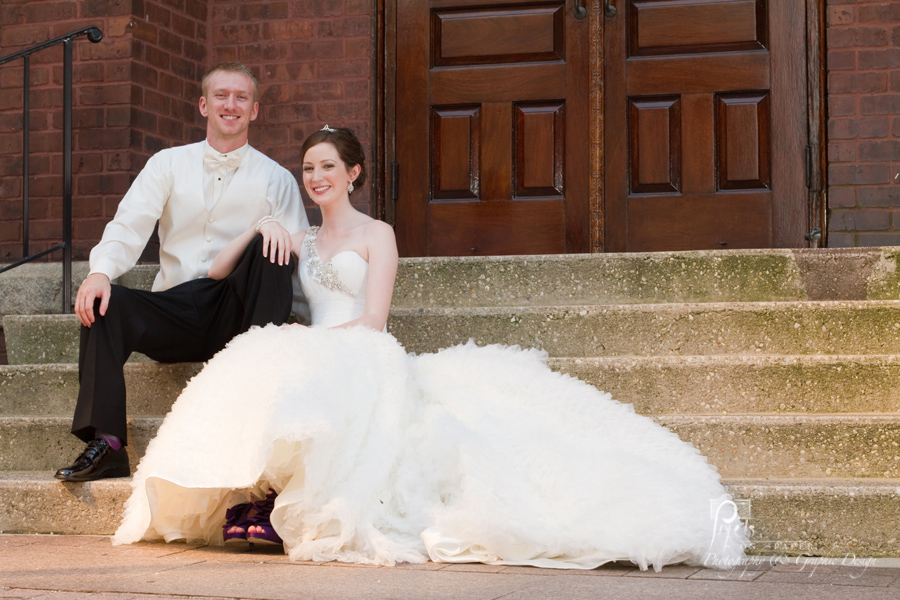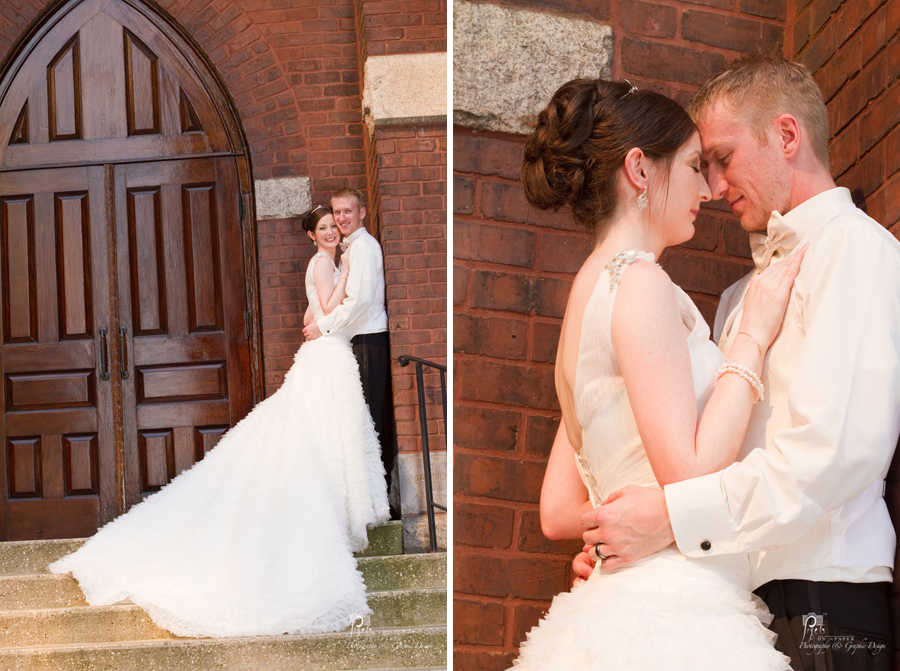 The wedding party ventured over to The Green park next to St. Peter's to wrap up photos before heading over to the Big Chill to start the wedding reception. Tyler Lee with the Big Chill knows how to put on a well-executed reception and with the wedding party primed, the party began. Personal touches were everywhere, from the marriage license of grandparents on display, to lots of family photos around the room all the way to the table settings that continued the Irish theme with the Celtic Knot as table numbers. Meghan's parent's had several surprises for the newlyweds, including having a congratulatory message for them on the marquis of the restaurant next to The Big Chill.
From the moment that Jeremy and Meghan stepped onto the dance floor for their first dance, we knew that this was going to be a fun and beautiful night. The love they have for each other spread throughout the room among their guests.
One last touching moment came late in the reception when Meghan's father and brother along with a family friend were handed microphones and began to serenade the couple with the best impromptu "Carolina on My Mind" ever sang. For having had only a few minutes of practice together, the group was right on point and left very few dry eyes.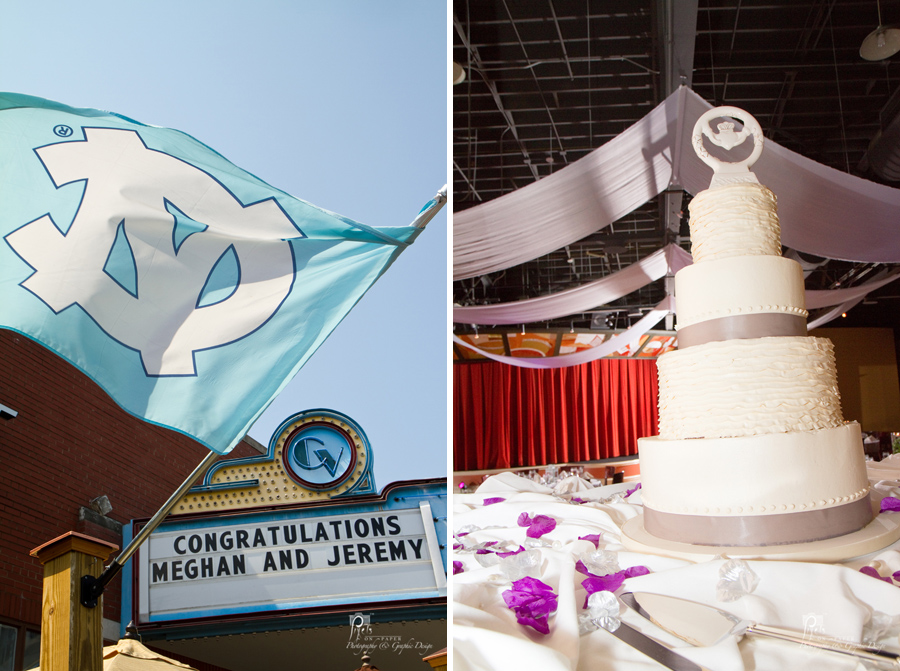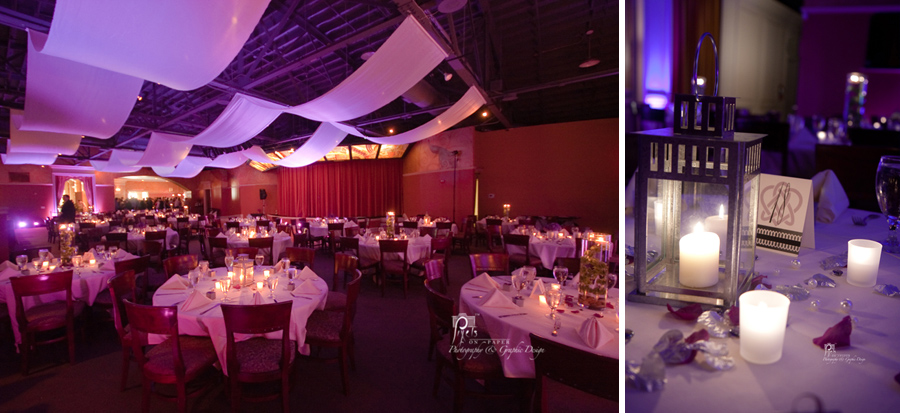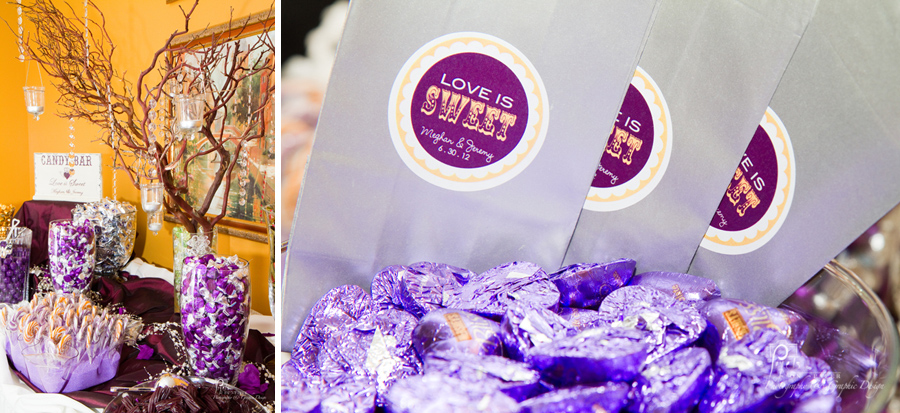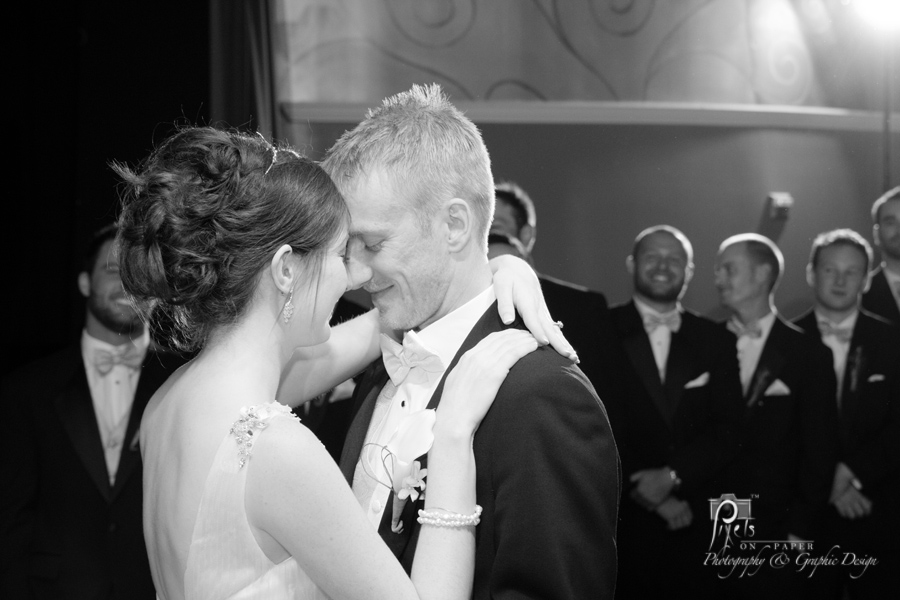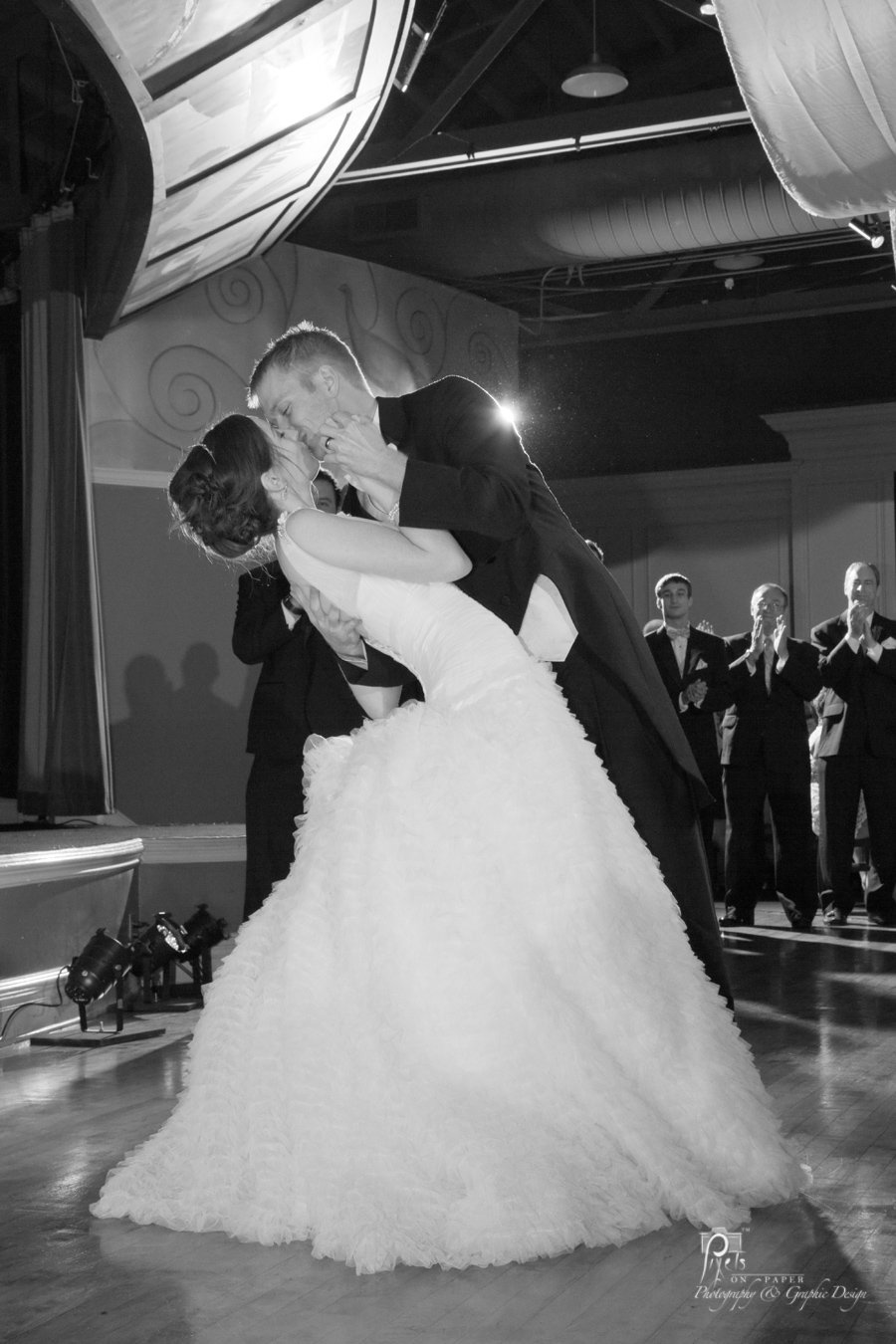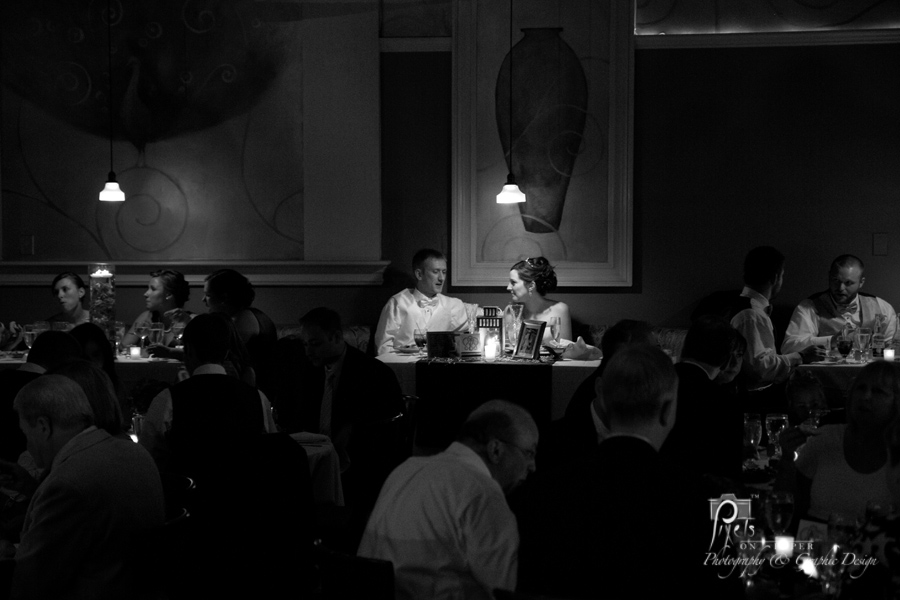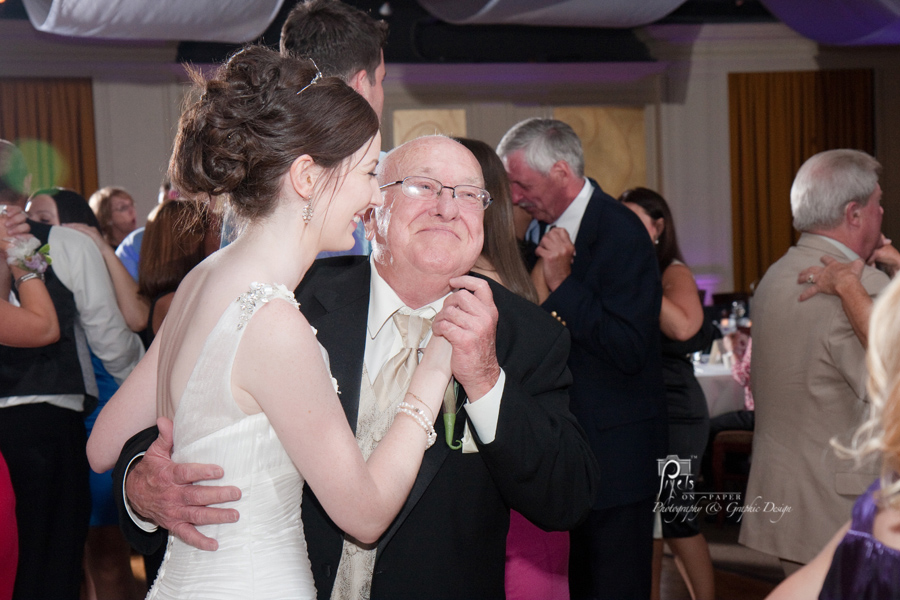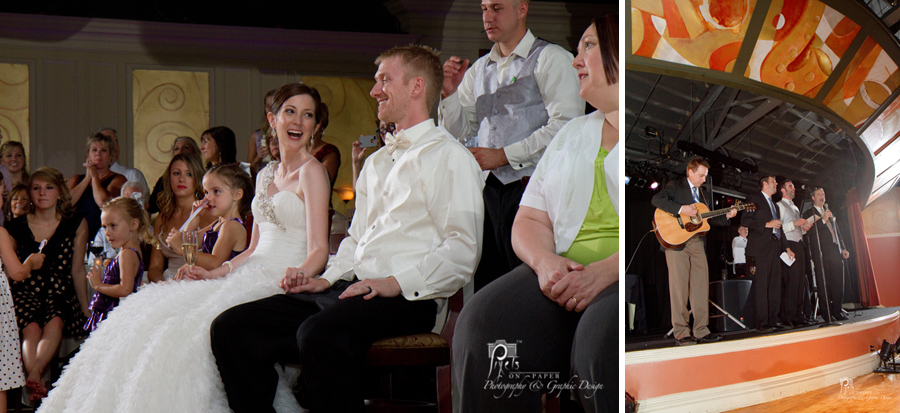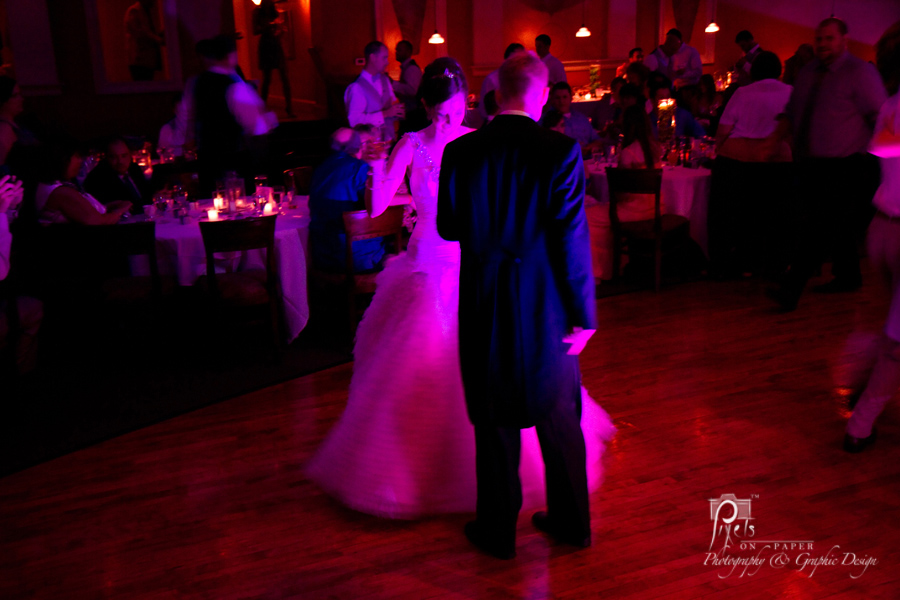 Somehow Meghan and Jeremy's amazing engagement photos escaped a blog post. It's a must that their UNC Chapel Hill portrait session get some attentions since it was nothing short of breath taking. Check out these photos that we captured of the two love birds on and around their old stomping grounds, the UNC Chapel Hill campus.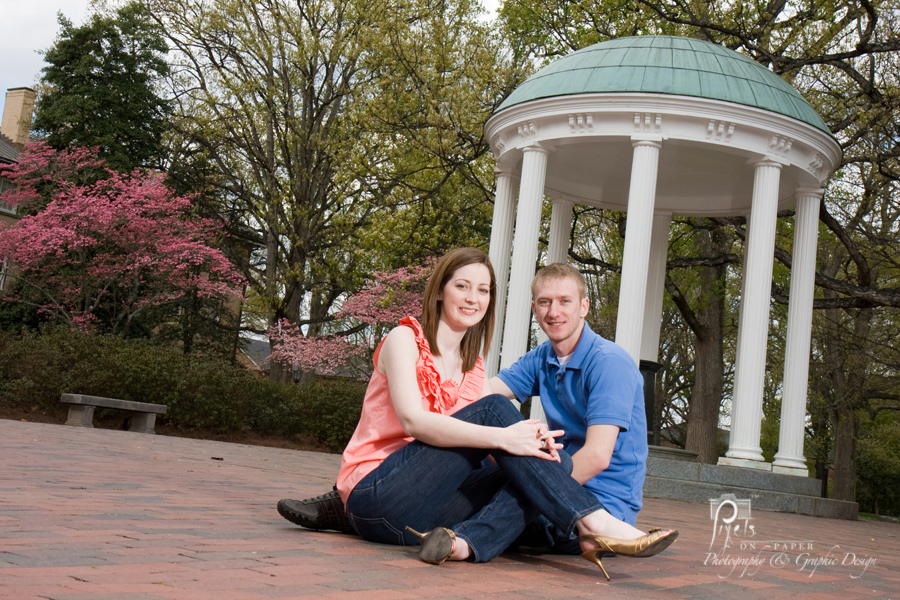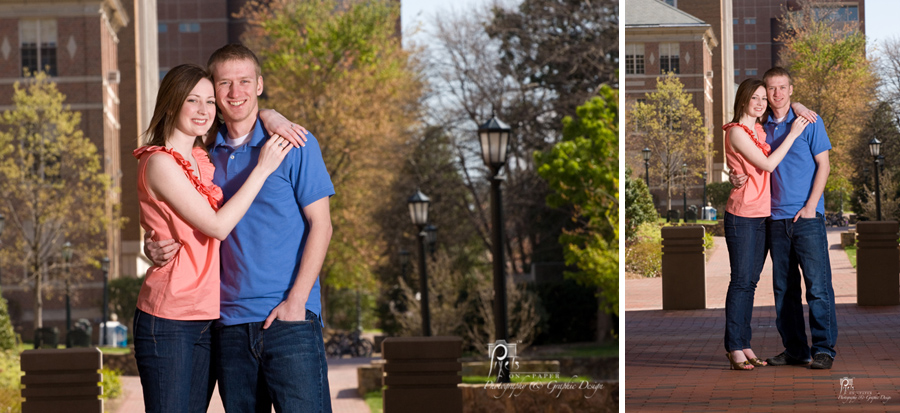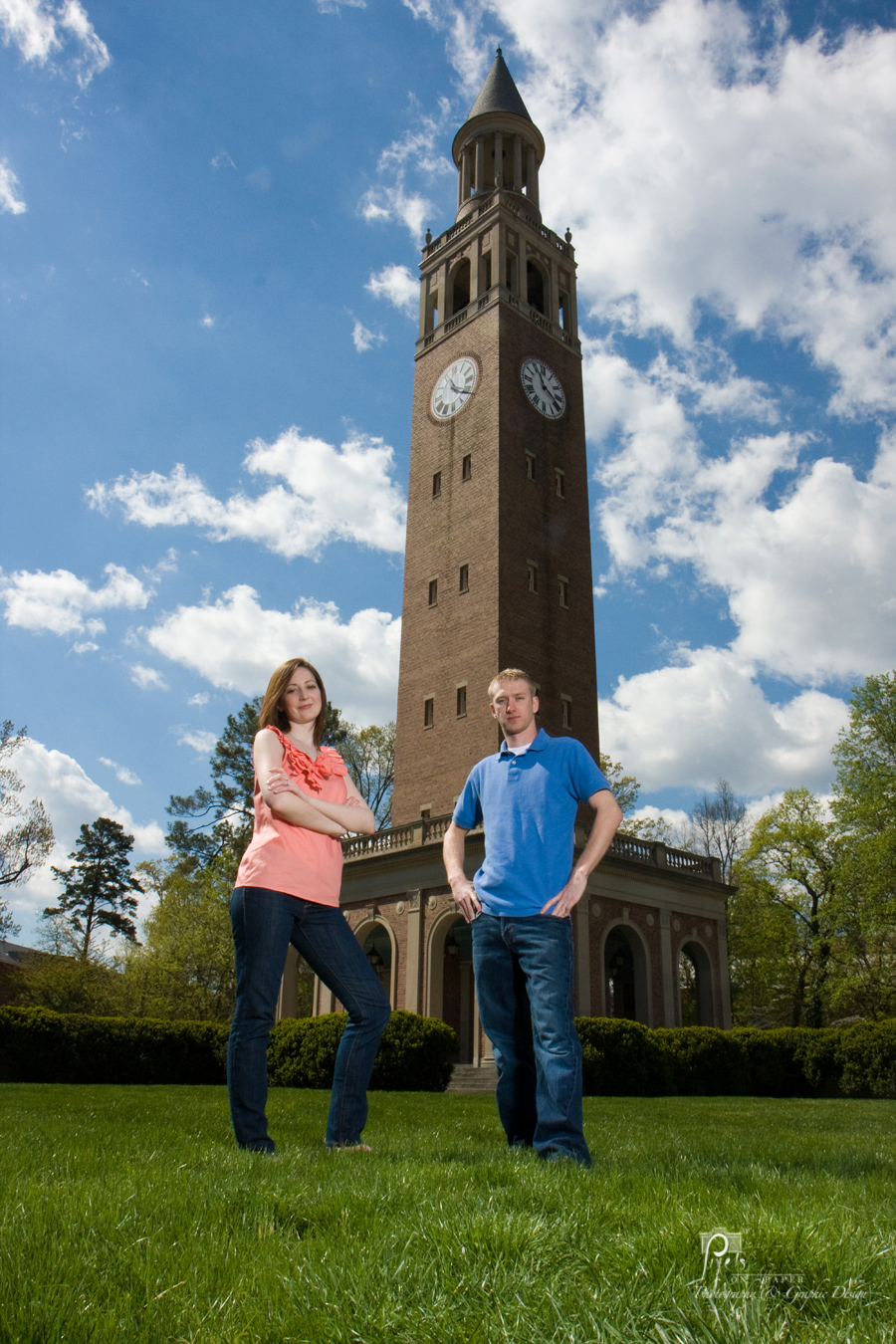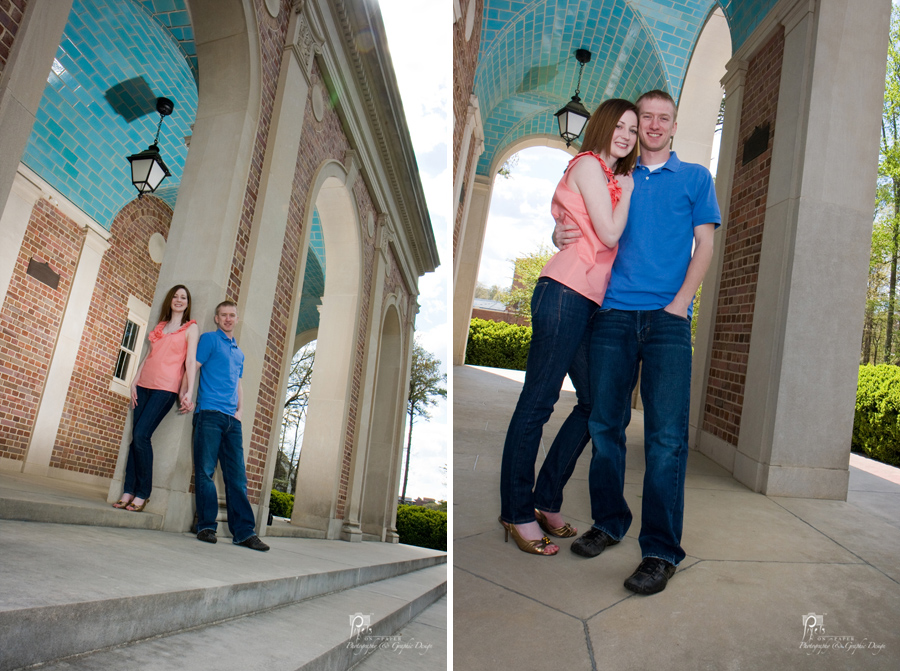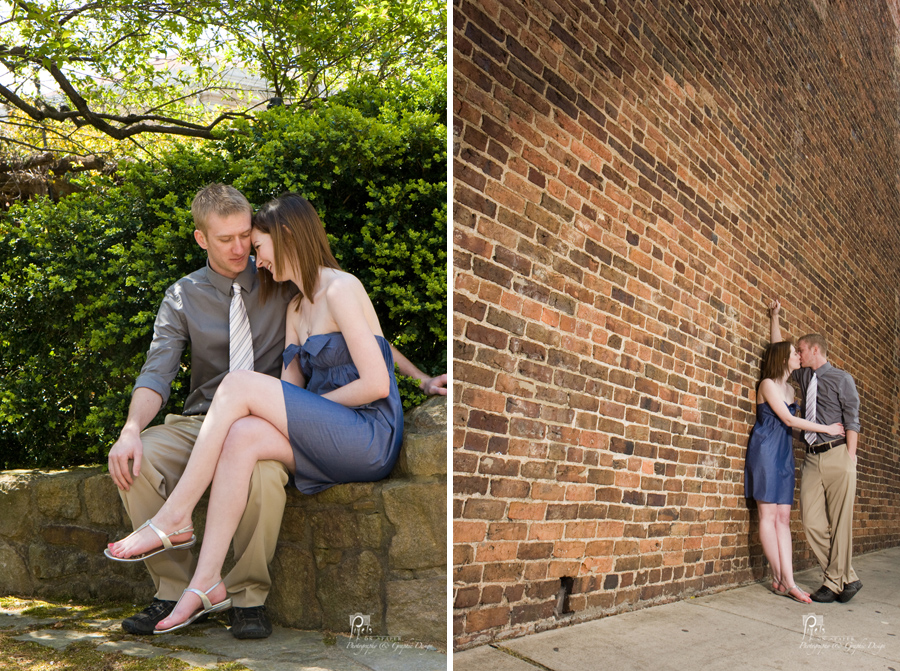 We wish Meghan and Jeremy all the best in life, and a huge congrats!
Vendors:
Portraits & Wedding Photography: Pixels On Paper
Cake: The Wow Factor Cakes
Flowers: Lily Greenthumb's Floral Artistry
Gown: New York Bride
Hairstylist for wedding: Angie from Valeria Salon in Huntersville, NC
Music/Entertainment/Booking Agency: Z Brothers DJ's  
Ceremony location: St. Peter's Catholic Church in Charlotte, NC
Reception location: The Big Chill