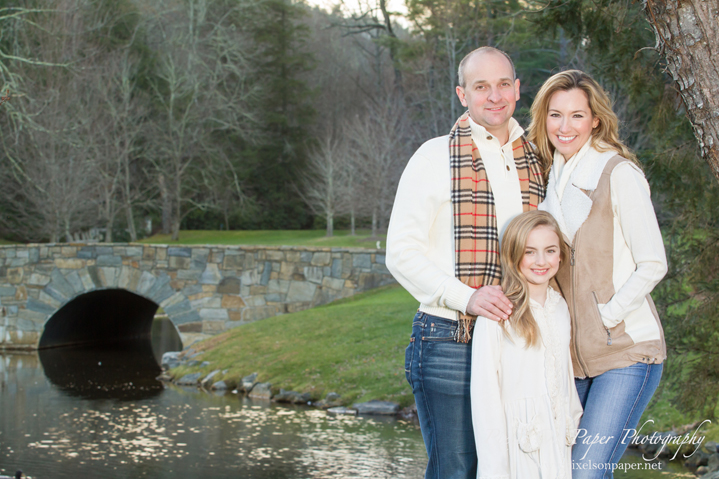 An advantage to being a husband and wife team is that Ryan really steps in when husbands, fathers, grooms – GUYS – are resistant to having their photos taken, for whatever reason. He's got the gift in these situations and can make men feel more comfortable and confident with a man-to-man perspective. Dad Will Allen pretty much proclaimed that he was horrible in photos and how he was no match for his beautiful wife Danielle and daughter Danica. Danielle had even warned me during our planning that Will didn't like having his photo taken.
But then these happened.
The Allens drove down from their home just outside of Washington, DC to Chetola Resort in Blowing Rock for a winter break and booked this session. Mom Danielle understands the importance of having family portraits taken annually and often arranges to have them made during their travels and vacations. When they knew they would be coming this way, she contacted us about a month in advance to arrange for their session while staying at Chetola.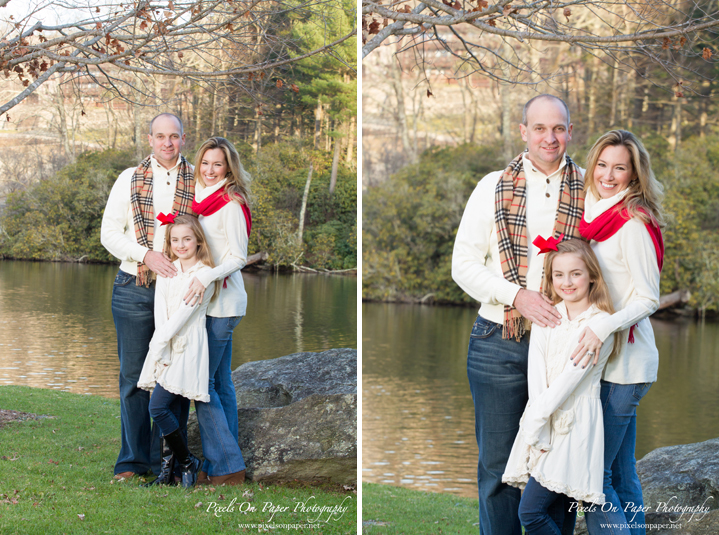 The moment we knew Will was comfortable both with us and in front of our camera was near the end of our time together, but we loved grabbing all of these shots while he adjusted to the experience! [Side note: at the end of the session, in this beautiful backdrop, Will suggested that we take a photo of him for an updated profile pic and headshot!] Never underestimate the power of making people feel at ease.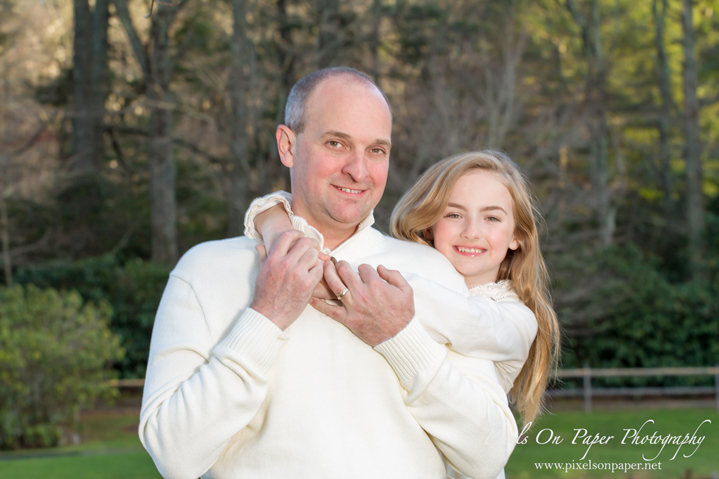 Interested in outdoor portraits or family portraits, or both, regardless of season? Get in touch with us and let's start figuring out next steps. Call (336) 990-0080 or email us: mail@pixelsonpaper.biz.