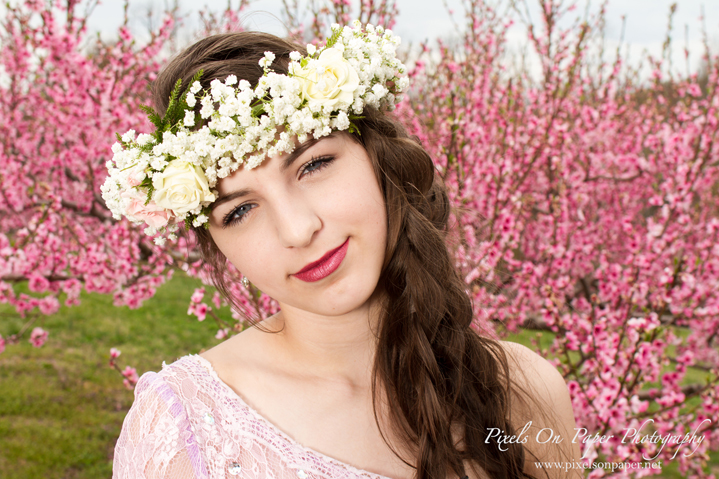 The movie, Pretty in Pink was a massive hit in the '80s, which means that only the moms of kids going to prom this year will know what I'm talking about. Molly Ringwald and her not-as-cool friends struggle with the usual high school angst that comes to a crescendo at ….. wait for it …… the PROM. The fashions in the movie do not hold up over time, but the story does. High school is a wondrous, complicated, anxiety-producing, profound and fleeting time in life. You can't grow up without going through it, so you just dive in and have as much fun as possible between exams. Which leads me to: It's prom season again and time to book your portraits. 
Our job – and privilege – is to capture you and your friends dressed to the nines, laughing, having fun and celebrating the fact that spring is coming, followed by prom, followed by SUMMER! Whether it's on location (like this orchard we love), in our studio or outside in our portrait garden, we're booking sessions and look forward to seeing you all and taking portraits that you'll love and look back on with fondness.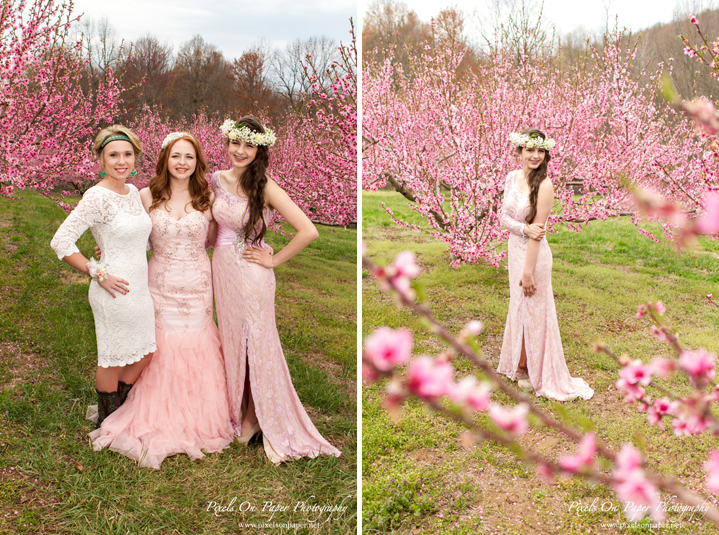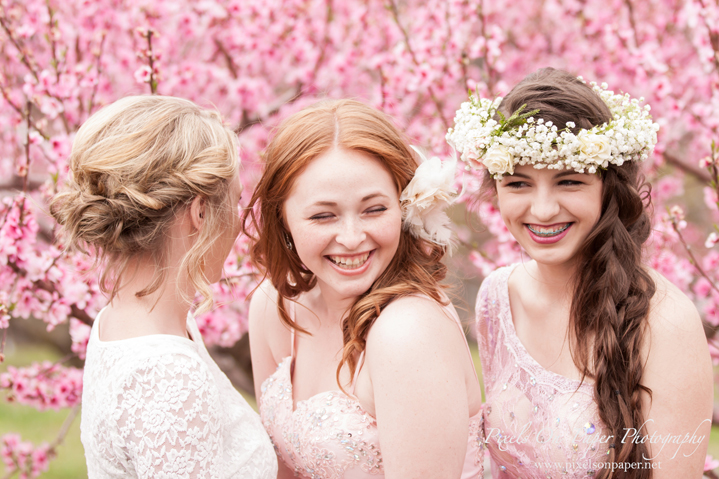 This photo session from 2015 was particularly fun, because of the bohemian theme and styling with chic dresses and accessories for our models, the blossoms on the trees, the props and the girls themselves.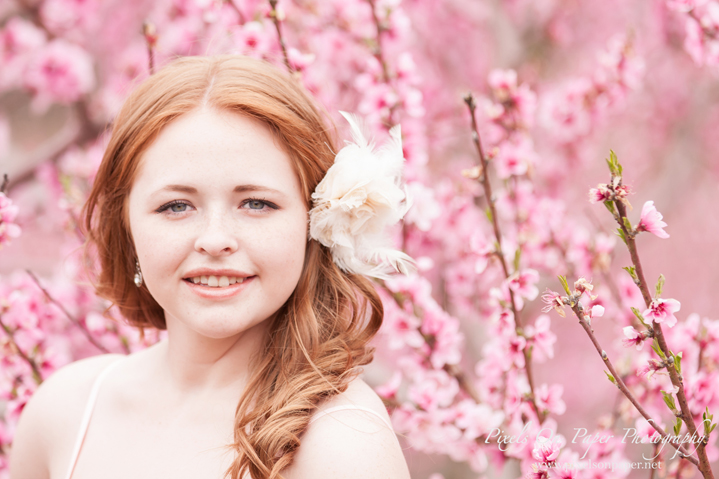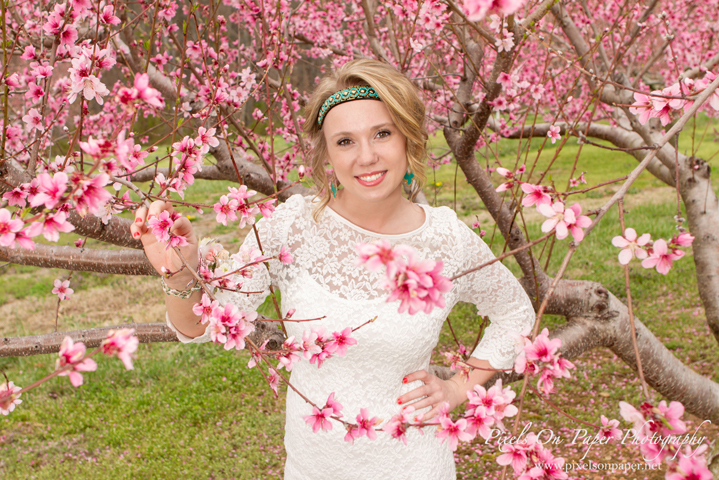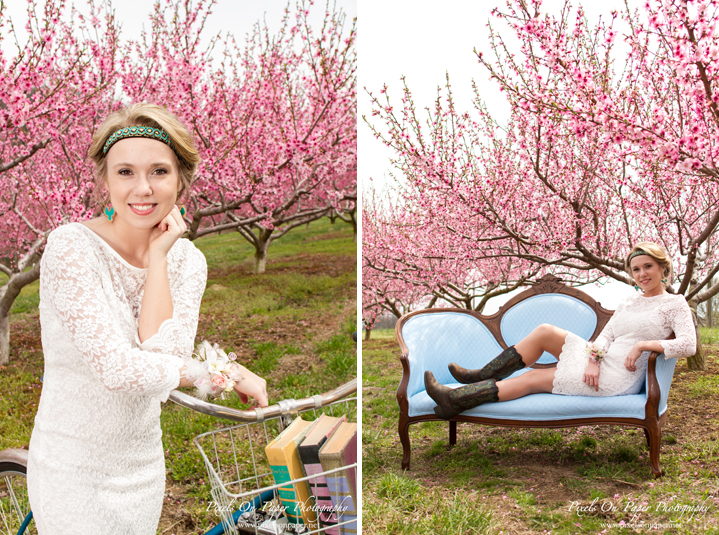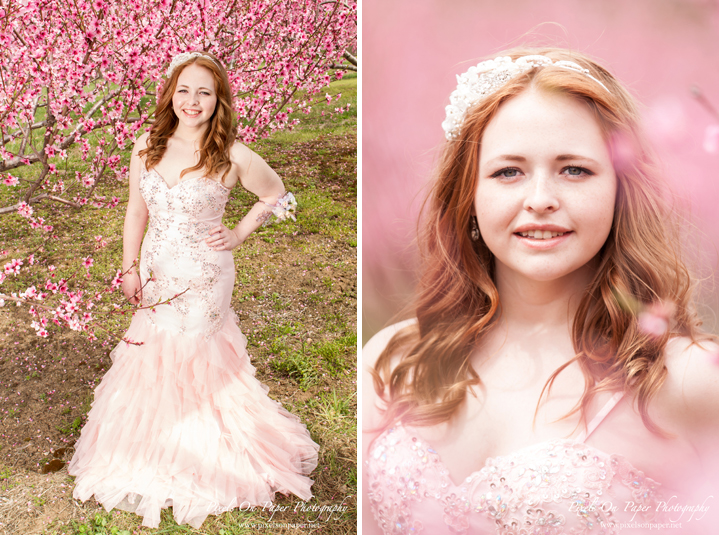 For Hannah, Molly and Erica, dresses, shoes, and accessories were provided by BeYoutiful Prom by Bridal Traditions. The flower crown and corsages were provided by Innovative Occasions. And not all of the pictures we take are of girls in pink surrounded by flowers, folks. Here's a look at a bit from last year…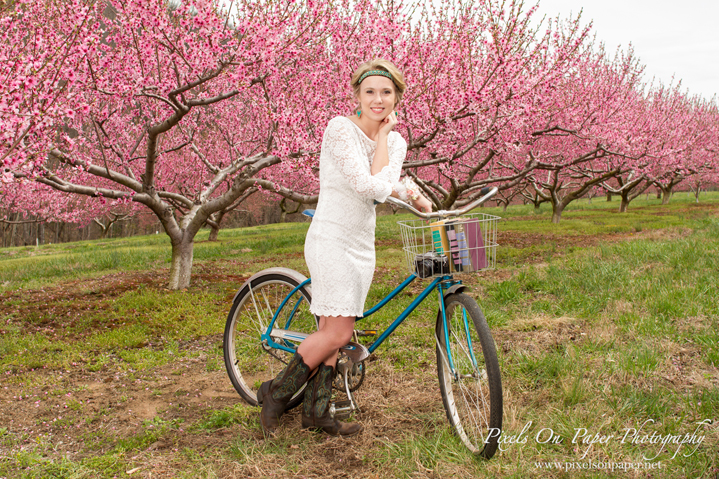 We'll be creating orchard portraits like these again this year! Weather permitting, we'll schedule them for the first week of April. Times and sessions in the orchard are limited, so please book now. And if you're not going to prom but want to take advantage of the orchard this time of year for family portraits, a bridal or engagement session or portraits of your kids, let us know ASAP and we'll get you in our books.
Call us (336) 990-0080 or email mail@pixelsonpaper.biz.