Dear Wedding Guest: We decided to buy a house.
So, we're taking our big wedding plans and making some changes.
Thanks for understanding, for being present and for loving us.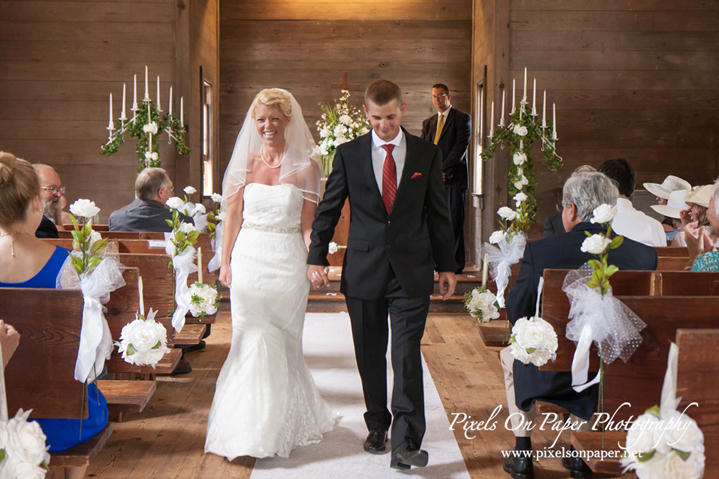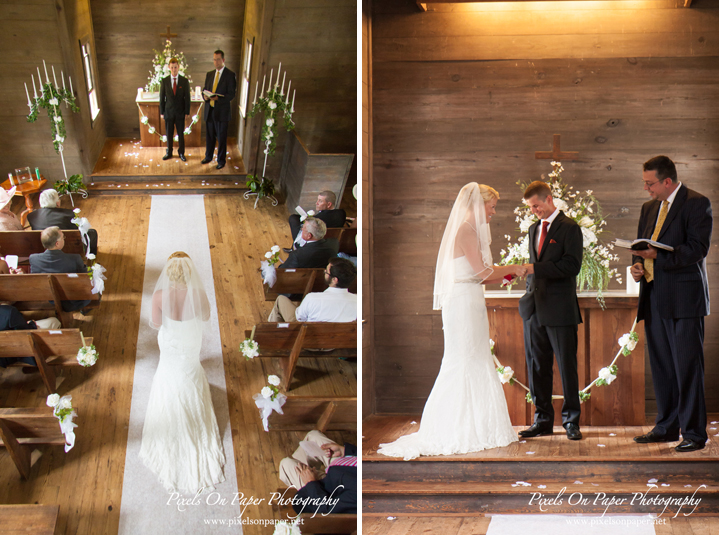 This is how it went down and this couple is nimble to say the least.
Elisabeth Bolick & Isaac Spillman were planning on a 2016 wedding. Elisabeth was a bride-to-be we met at the Wilkes Wedding Expo in March of 2015 and she was looking forward to her wedding: planning it, grabbing info, meeting vendors and extremely excited. Then just a few months later Pixels got a call. The couple found a house and were ready to invest in a home versus a big wedding. Big change of plans – and for a good reason. Now, they were talking about 50 guests, no attendants and a ceremony during the middle of the day on a Friday.
The reconfiguration of plans was seamless and the ceremony took place at Tanglewood Park in Clemmons, NC and the reception at WinMock. The church on the Tanglewood property is rustic and old world. It was built in 1809 and is one room with open windows for a breeze, and it was perfectly decorated for them. Decorations included Southern magnolia garland branches from the Spillman's new house property.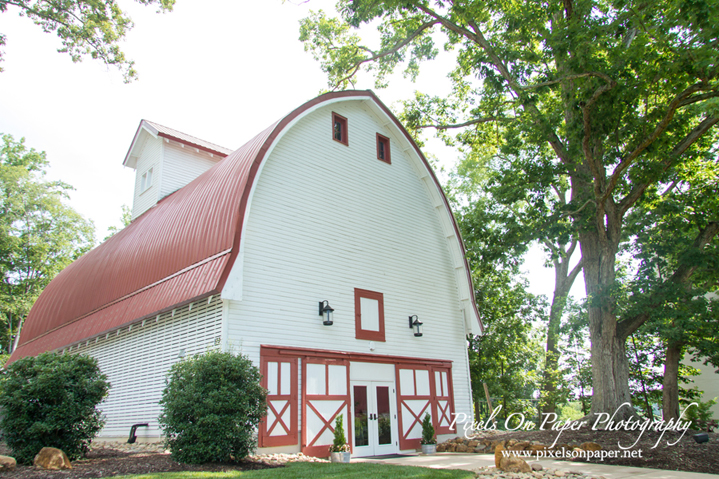 Even though they changed the ceremony, Elisabeth and Isaac are self-described "big softies," and they paid attention to the little details. Lady guests were invited to wear Derby hats. Elisabeth's shoes were a cross between Marie Antoinette and Annie Oakley and her bouquet was created from broaches, tie pins, cuff links, coins, and other important pieces that she requested from both sides of their family. She even had a sixpence in her shoe.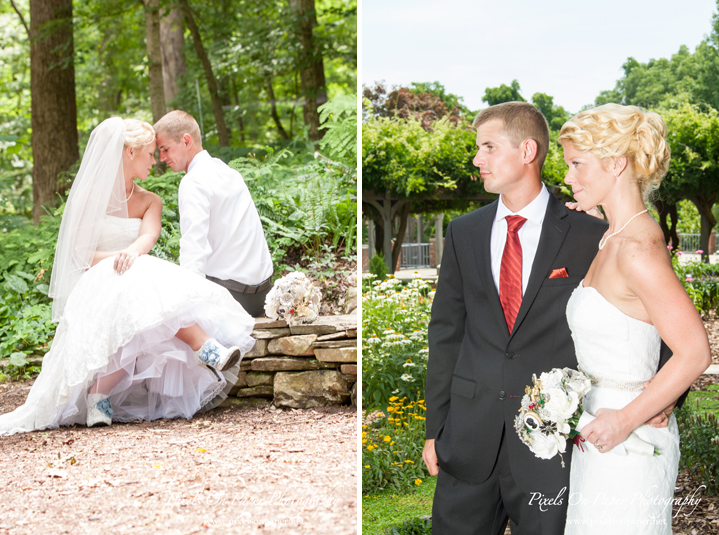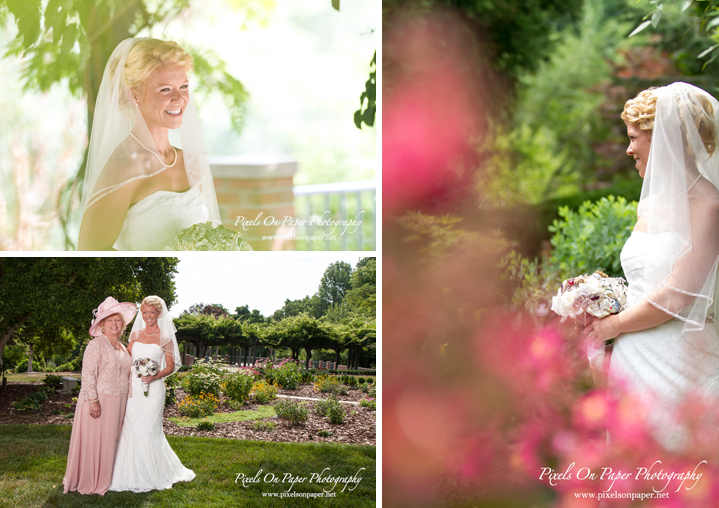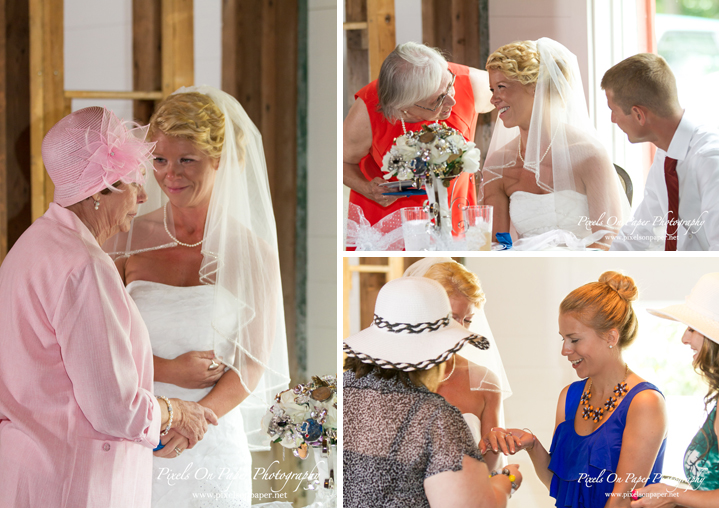 A change in plans can cause a change in emotions sometimes. This was not true for Elisabeth and Isaac. "Our favorite moments from the day were the special time of just us doing the post-wedding pictures before the reception, the looks on our faces as we recited our vows to one other and how much fun it was (and not stressful)"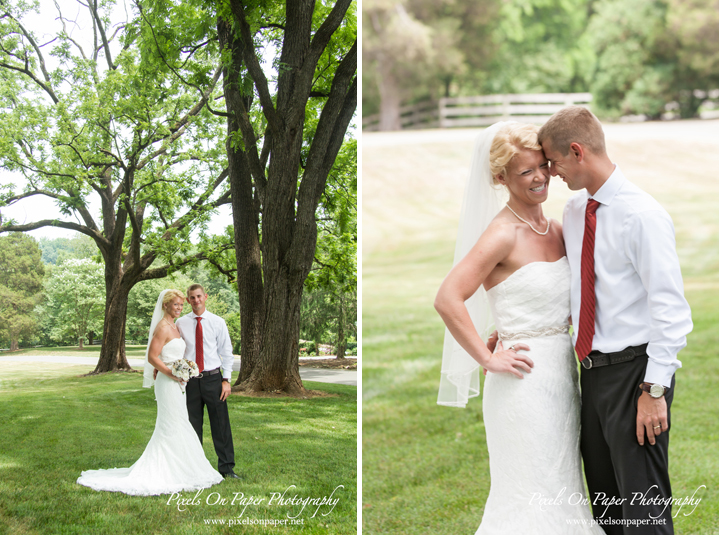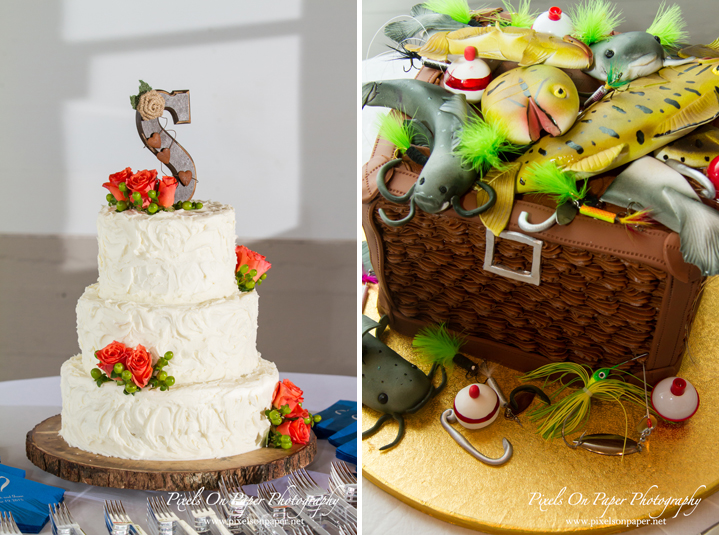 Yes. That (above) is the Groom's cake. Isaac loves to fish. And below – check out the Magnolia garlands.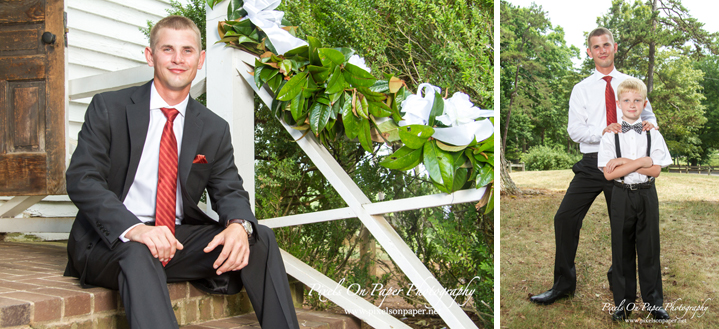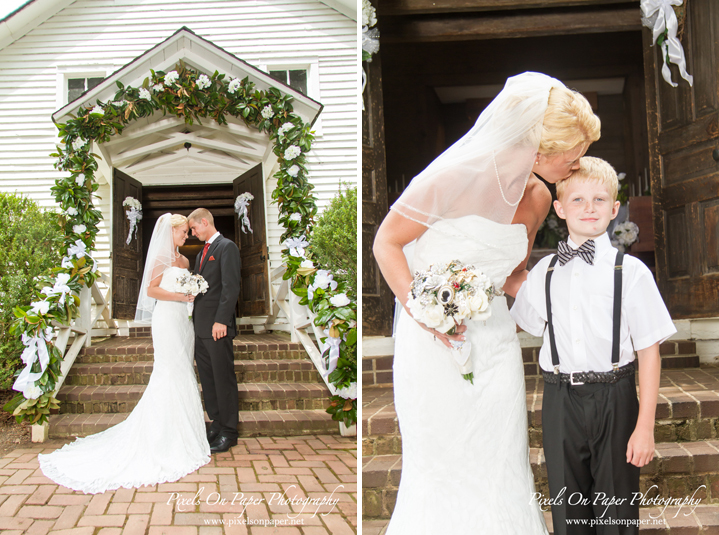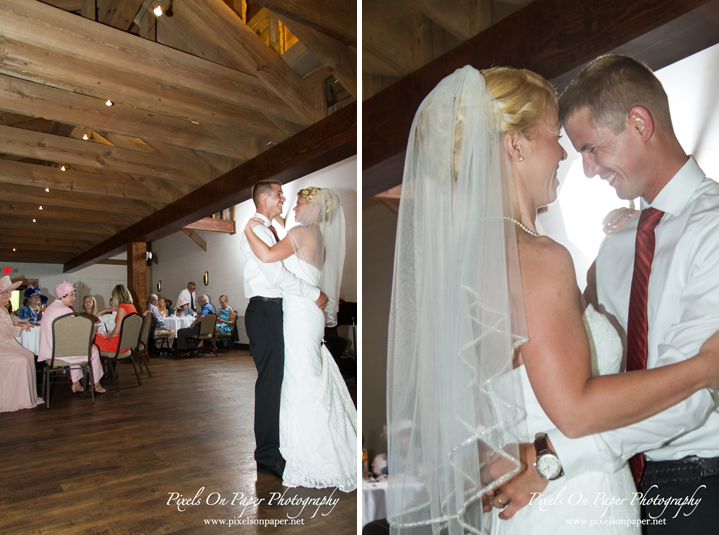 Congrats to Elisabeth and Isaac. Much love to you both. Your wedding was magic.